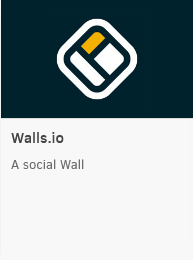 A social wall for everybody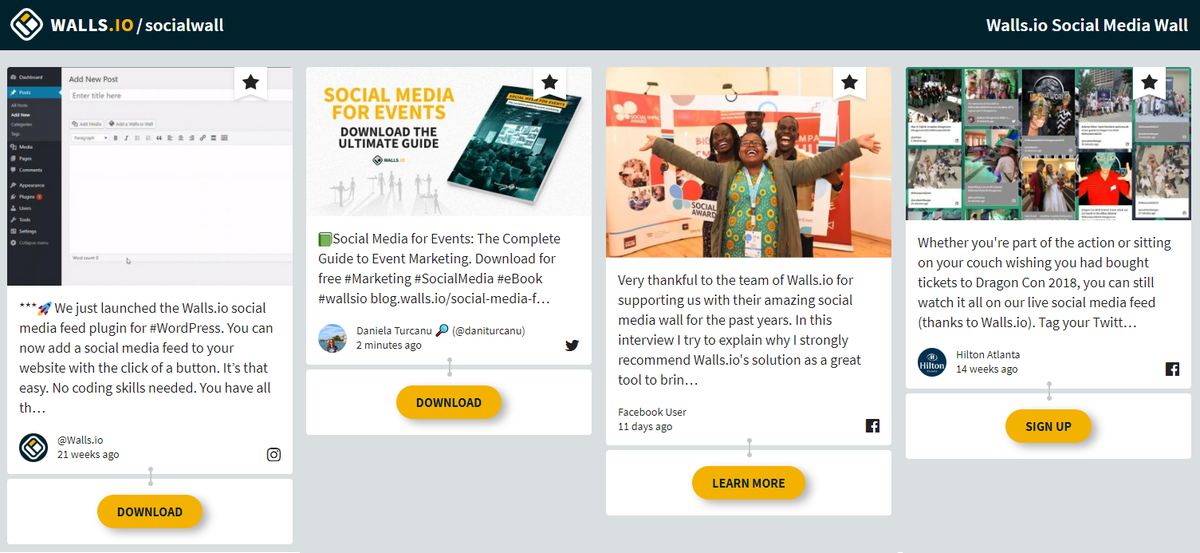 Walls.iois an easy-to-use social wall that enables you to engage your audience with social media content that increases brand awareness at events, on displays, and on your website.
Creating a Walls.io widget within Yodeck
The first thing you have to do is to find the Walls.io widget in the Widget's gallery. Select the widget and click the Use button.
General Settings
Click on the Walls.io widget to add it and fill in the widget details as follows:
A name is required for the widget and an optional description for it
Your Walls.io URL

Create a Walls.io account

To display your social wall on the TV screen, you need to have a Walls.io account. Kindly follow the below link to create a 30-day trial account.

Choose your wall's theme
Choose to enable Auto-scroll or to Show the header
More Settings
Set the default duration the widget will appear in a playlist.
You can set the Play Since /Play Until parameters. In other words, you can set the expiration date, which means that you can choose the exact date and time that this widget will play in your playlist or layout, or you can choose the "Always" and "Forever" setting and the widget will never expire.
Click "Save," and your widget is ready to use.