What is the Media Availability option?
By enabling this option, you can set media's Availability. In other words, you can select a future and an expiration date, which means you can pick the exact date and time this media will be available to play on your screens.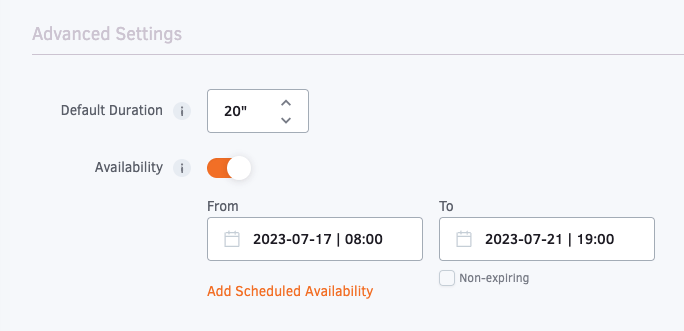 Example
Imagine having an event that will start and end on specific dates. Setting an availability on the media you want to display on that event, the system will automatically start and stop displaying these media on the screen based on the dates you have set. No need to manually add/remove these media in your playlist/layout.💡By keeping this option disabled, the media will never expire (recommended).
For the "Advanced Media Scheduling" feature, please click here for more details.
Need Help?
The Yodeck Support Team can help you out! Reach out!