Introduction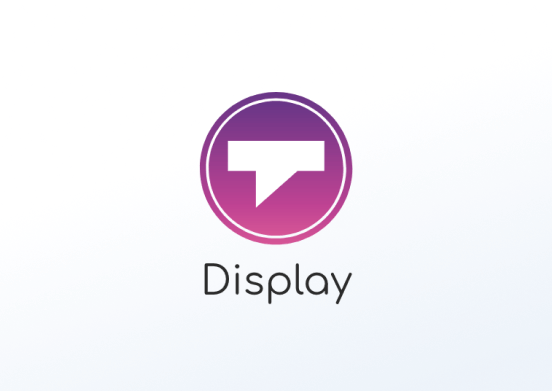 Taggbox is a UGC platform & Social media aggregator that serves brands & businesses of all sizes, categories, and industries to curate & publish social and digital content across marketing channels.
Creating a Taggbox Display app
Click on the Taggbox Display app within your app gallery to add it, or click this link to quickly create a new one and fill in the app details as follows:
A Name is required for the app and an optional Description for it.
Paste the Display Wall URL from your Taggbox account.

Check the below section on how to do that.

Set the Default Duration that the app will appear in a playlist.
You can set the Play From/Play Until parameters. In other words, you can select the expiration date, which means that you can choose the exact date and time that this app will play in your playlist. We recommend selecting the "Always" and "Forever" settings for the app to never expire.
Click "Save," and your app is ready to use.
Getting the Display Wall URL link
You can find the link at Taggbox.com when you publish your design, by choosing "Digital Signage" and then "Yodeck". After finalizing your template, follow the below steps:
Click the My walls button located in the left panel and select the wall of your choice.
Click the Display button located at the bottom left.
Choose the Digital Signage option.
Choose the Yodeck option and click Continue.
In less than a minute the Display Wall URL will be ready.
Copy that URL and paste it to the Taggbox that you created in the previous section.
Updating Themes
Bear in mind that if you update a theme for your Taggbox display wall, this will reflect when the app refreshes or if you push the changes to the player again. It won't update automatically within a few seconds.
Taggbox Display final configuration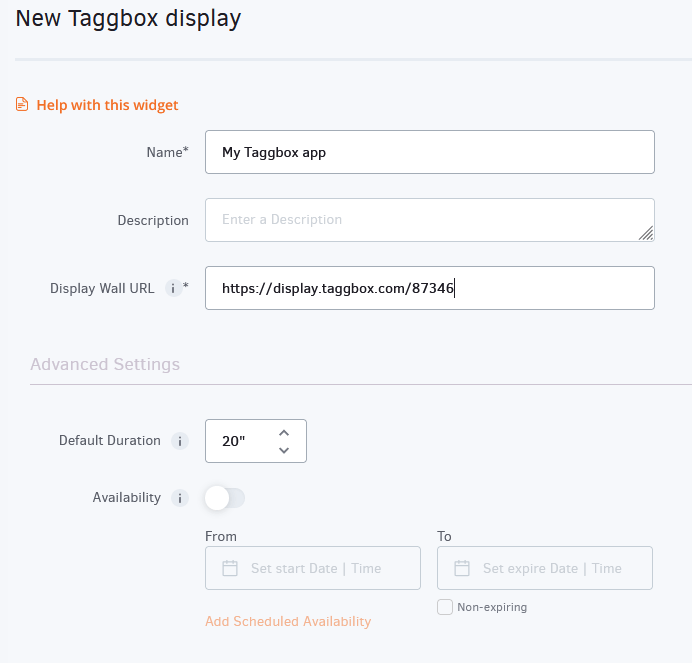 How-to video
Need Help?
The Yodeck Support Team can help you out! Reach out!