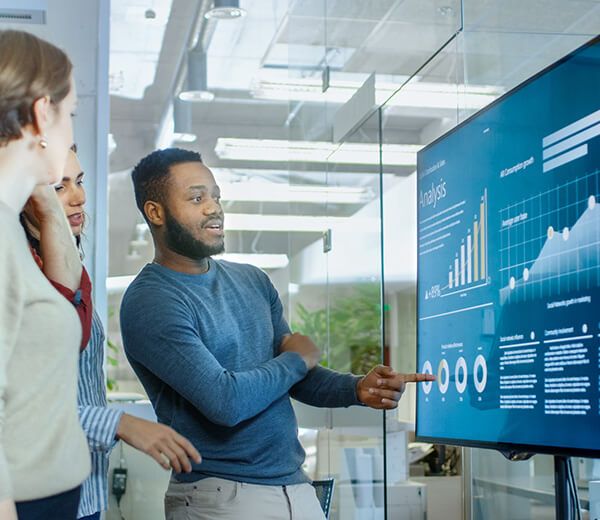 Show media on screen
Use the power of videos and images to make your message stand out. You can also easily display Office & PDF documents, web pages, YouTube videos and livestream videos. Audio files are also supported. See the power of digital signage features and benefits in action, with just a few clicks.
Get started in seconds
Make your content shine immediately with our Plug & Play Yodeck Player, and free screen layout templates, apps, stock images and videos.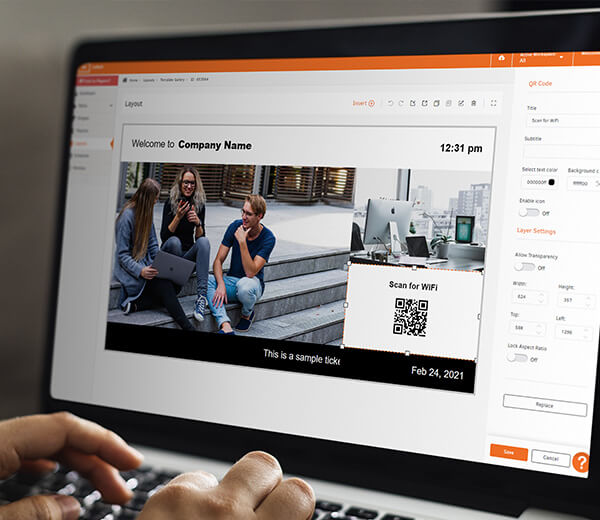 Easy to manage & schedule
Set different content schedules for different screens, in seconds. Monitor and
manage thousands of screens, remotely, in just a few clicks.
Intuitive Scheduling
Show different content during different hours or days, to target specific groups of customers or clients you want to attract. And changing a schedule is a breeze. Easily plan ahead, for as long as you need.
Remotely Turn Off Screens
Need to turn off your screens during off-hours? Do it remotely, to save power and extend your screen's life. Yodeck supports CEC-enabled screens! Save money with digital signage features and benefits.
Total Remote Screen Management
Manage everything, from your content to your Players, right from the online Portal. Upload, update and display new content remotely. Troubleshoot remotely if needed, as well, with our detailed status updates.
Auto-Upgrades & Remote Support
All our software upgrades happen automatically over the internet, so you get new features, hassle-free. Need tech support? Just fill in the in-app form and our tech support team will help you out remotely.
Extreme security
& reliability
Have total control of the online content Portal and Players, rely on our security features, and enjoy a digital signage solution you can trust.