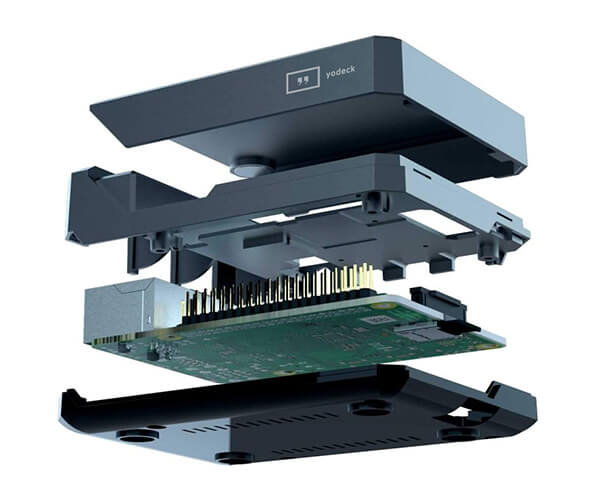 Why choose Raspberry Pi digital signage?
EXCLUSIVE OFFER
Get Raspberry Pi Players for free!
That's right! Now with any Annual Subscription, you get all the complete Raspberry Pi Players you need to start, preconfigured, for free. Just plug them in and you're good to go!
Why use Yodeck
Total, remote content control
Yodeck's Raspberry Pi digital signage supports videos, images, audio and document files. Also, it works great for displaying playlists, data dashboards, social media, apps and screen layouts & for creating schedules. And you have the ability to upload, edit & display content on screens, from your PC using our online platform. No matter how far from your TVs you are.
User-friendly
Yodeck is widely praised as the easiest and most user-friendly digital signage platform. You don't have to be an expert. You will set up your monitors and have them running content flawlessly, in just a few clicks. Organizations of all sizes trust Yodeck's Raspberry Pi digital signage.
Extras by Yodeck
If you order Players from us you'll get all the awesomeness of the Raspberry Pi plus all our Yodeck extras. That includes pre-loaded Yodeck software, your pre-configured settings, extra memory, an HDMI cable, a case with heat sink and a power adapter.
Easy Installation
Our easy plug-and-play installation means anyone can set it up. Really. So you know Yodeck's Raspberry Pi digital signage comes with hassle-free deployment.
Free Support
Have questions you want answered? Our Support Team is always there to help you out. Submit a ticket and magically get help, remotely! For free!
Remote Management
Yodeck is cloud-based, so you can design and schedule content no matter where you are. The Raspberry Pi works great for remote troubleshooting too.
Perfect playback
Yodeck automates playback. Our platform auto-adapts videos, you can also auto-zoom pages, and it works flawlessly with any content. The new Raspberry Pi 4 also supports 4K content.
Internet down?
No worries! Your content will play fine for up to a month.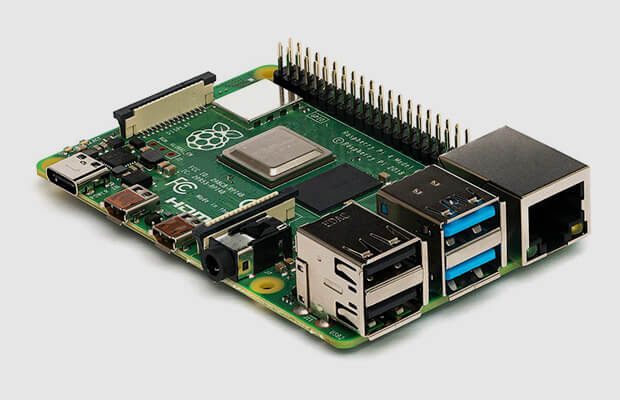 BLOG
Read Our Latest News
Discover how digital signage solutions can empower your SMBs by engaging customers, boosting sales, and enhancing brand awareness!
In the world of digital signage where seamless performance is paramount, Raspberry Pi 400 stands out as a versatile and…
A Raspberry Pi screen is one of the first things you'll need, regardless of what you're using your raspberry pi…