Yodeck should work fine with all UVC (USB Video Class) devices. These include HDMI USB Capture Cards, USB webcams, and other USB capture cards. We have yet to find a USB Video Class device that does not work properly.
Recommended HDMI Capture Cards
The following USB HDMI Capture Card is popular and can be found on Amazon, eBay, and local retailers worldwide.  These are OEM and can be found under several brands and in different colors. It supports up to 4K input and 30 FPS at 1080p/4K. The capture resolution displayed on the Player's screen is up to 1080p, and the quality is good for general use.
The device gets quite hot, so some sellers bundle the units with a small USB extension cable for connecting it to the Yodeck Player. We recommend it too.
These come at a very low cost, retailing at $15, and they seem to work fine. We have performed prolonged testing but cannot guarantee long-term reliability. Online reviews are positive.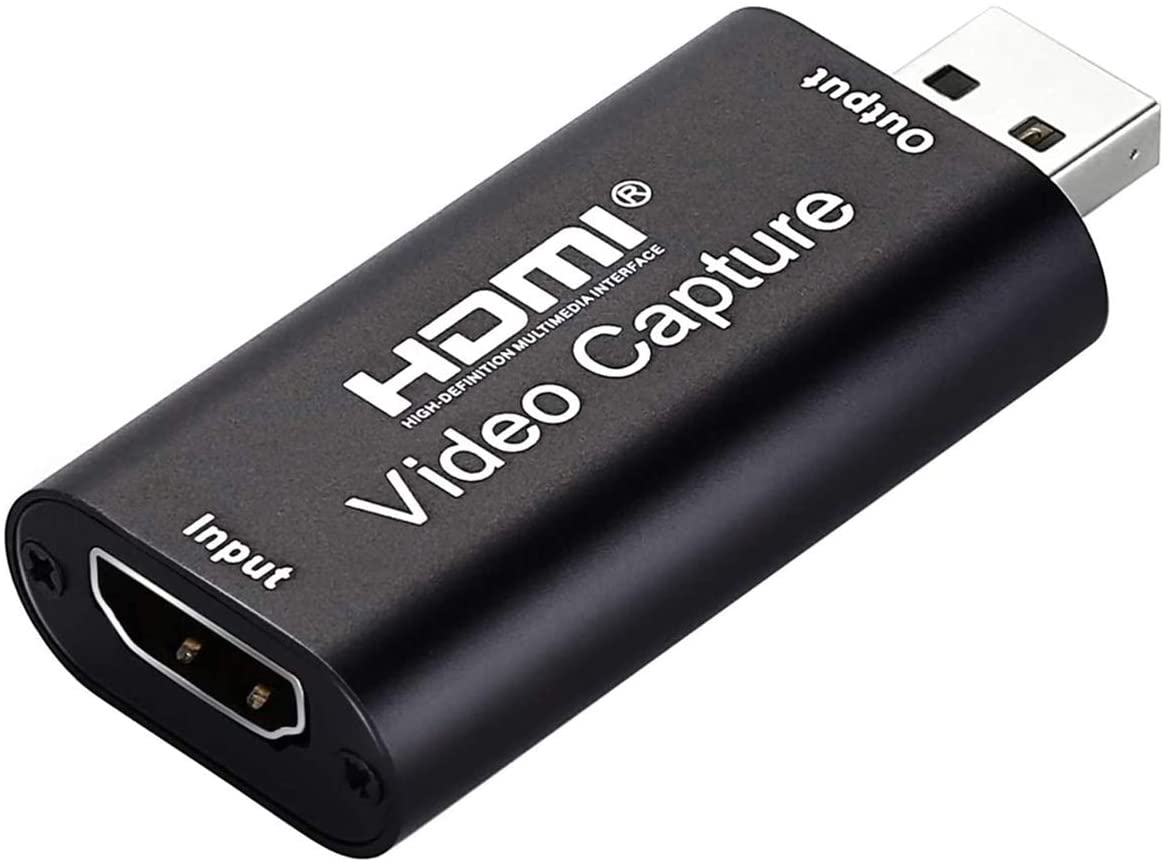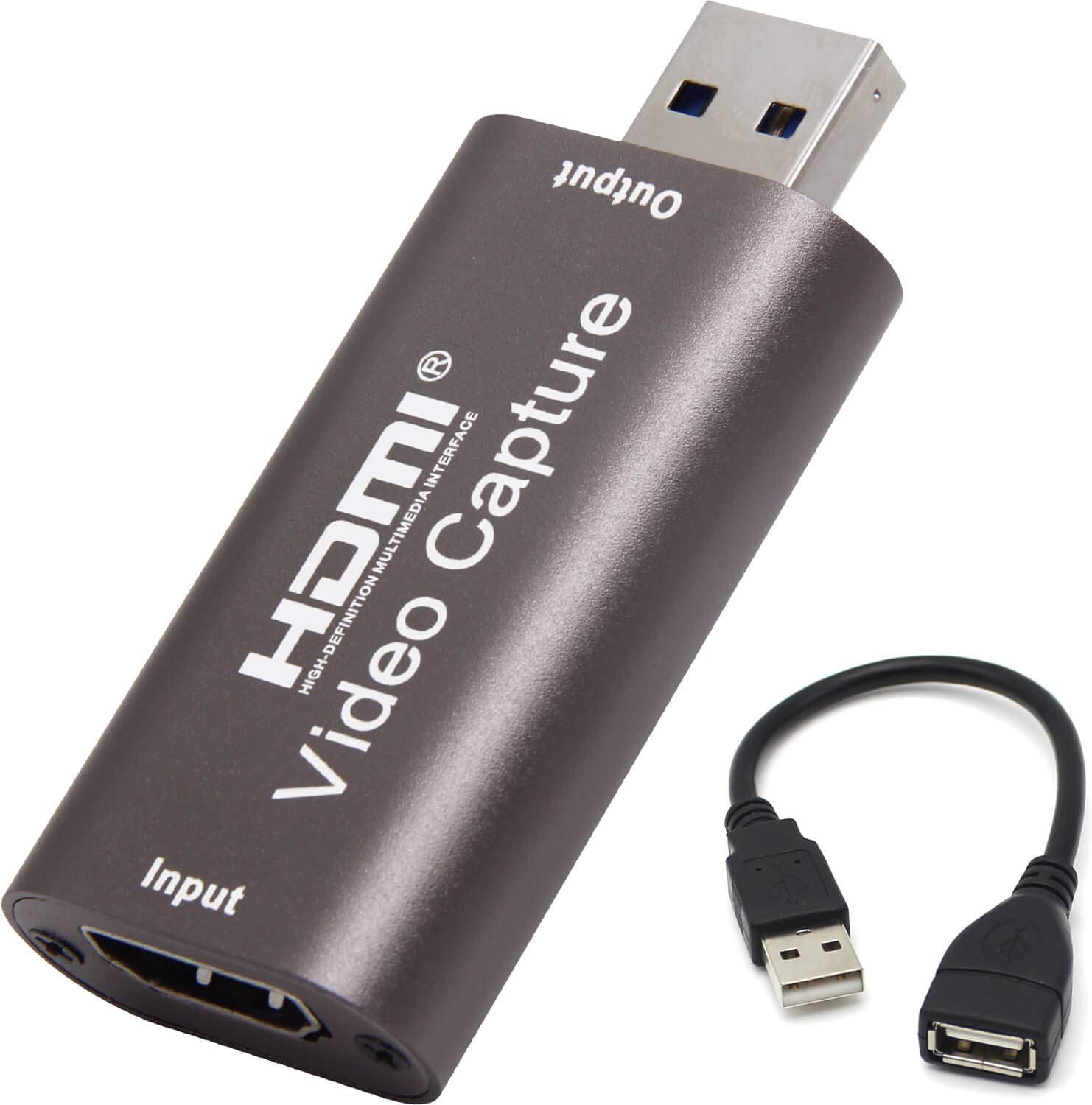 We have also tested high-quality HDMI Capture Cards from well-known vendors. We have tested several devices from AVerMedia, including AVerMedia Live Gamer Ultra and AVerMedia Live Gamer Portable. These also work exceptionally well, but prices are higher.
AVerMedia Live Gamer Portable 2 Plus (GC513-the red one). More product details can be found here.
AVerMedia Live Gamer Mini (GC311-the black one). More product details can be found here.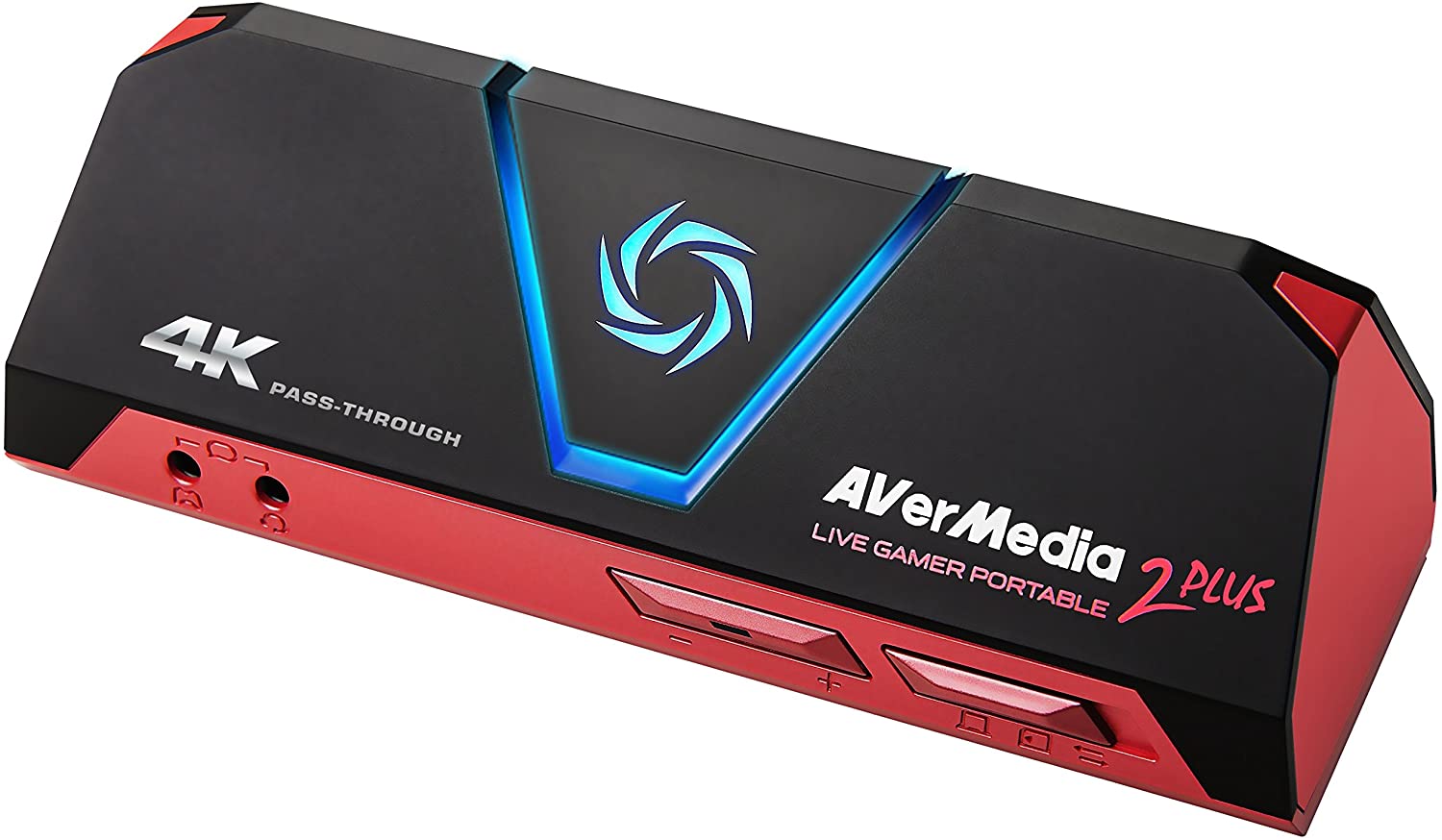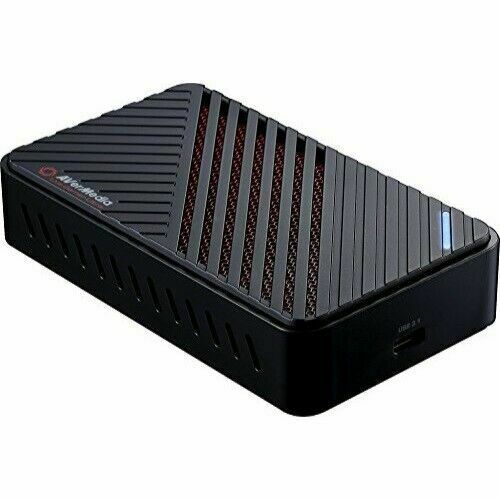 Overall, all similar devices should work fine. You can search eBay or Amazon for USB HDMI capture and get hundreds of results!
USB webcams
We have tested a handful of USB Cameras. These are straightforward to support, so almost all USB cameras should work.
Technical Requirements
In case you want to get more technical and dive into the details, here is what we need to be able to use a USB video device:
Support of UVC (USB Video Class) profile.
Support for MJPG (Motion JPEG) capture codec.
If these two basic requirements are fulfilled, the device should work fine.
Troubleshooting a Video Input
I am not getting any video.
Some capture cards display a standard static feed if nothing is connected to their input, e.g., an error message or a colorful screen. Try unplugging your HDMI device (e.g., your set-top box) and see what happens. If nothing happens, the USB HDMI Capture Card might not be connected properly or work at all.
I am not getting any audio.
Check that your HDMI device (e.g., your set-top box) is not muted, and the volume is set high enough.
There is a delay from the input video to seeing it on the screen
A slight delay of less than 1 second is expected. A higher delay may be due to the specific HDMI capture device you are using.
Having trouble?
If you have trouble with a specific device and Yodeck, reach out, and we may be able to investigate and assist!