Adding a Custom Ratio from the Layout editor
Do you have a "weird" TV resolution? Do the default Layout Aspect ratios not work for you?
We have created a new feature called Custom Ratio . You will be able to set your own ratio for a Layout and choose the exact resolution of your TV or LED TV or Monitor or whatever display hardware you have.
Just by clicking the " Add custom ratio " in the Layout editor, a new window will appear. Type the resolution of your TV screen in the Width and Height fields and click the Save button.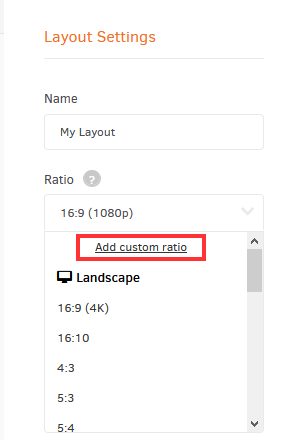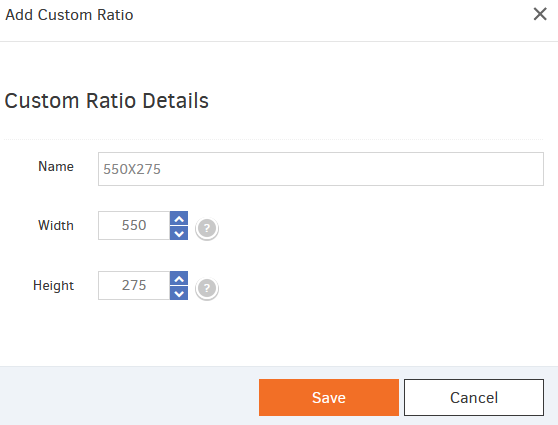 Adding a Custom Ratio from your account's settings
On the other hand, you can follow the below link to create your Custom ratios before creating a layout to have them available and ready to be added to your setup.
https://app.yodeck.com/index.html#main/custom_ratio

You can find all your Custom Ratios in the Account Settings as well, where you can delete or edit them.