Do you have a non-standard TV resolution? Do the default Layout Aspect Ratios not work for you?
We have created a new feature called Custom Ratio. You can set your own ratio for a Layout and choose the exact resolution of your TV, LED TV, Monitor, or whatever display hardware you have.
A new window will appear just by clicking the "Add Custom ratio" in the Layout editor. Type the resolution of your TV screen in the Width and Height fields and click the Save button.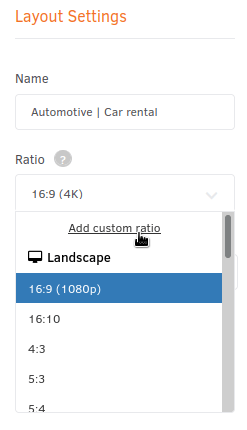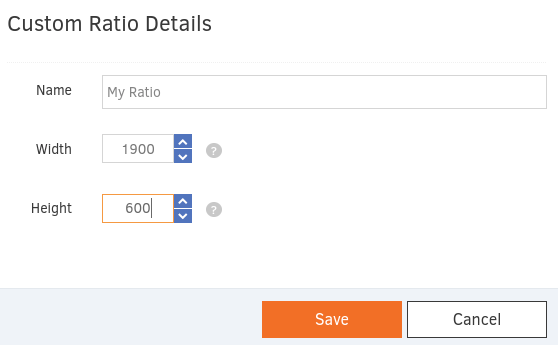 Adding a Custom Ratio from your account's settings
You can also create your custom ratios before creating a layout to have them available and ready to be added to your setup. This can be done from your account's settings by clicking this link.
Click the "Add Custom Ratio" to add as many as you like. They will be shown in the listing of the Ratio setting for every layout.