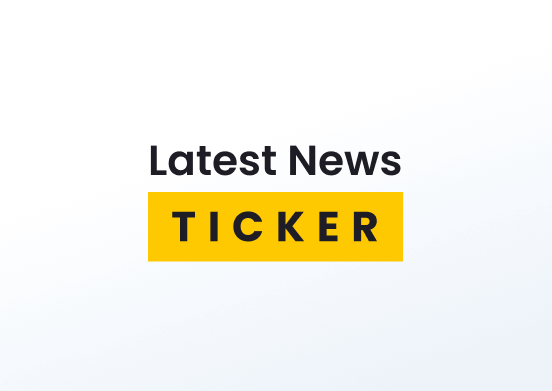 You can add RSS or static text. The text will scroll from right to left.
It gives you the ability to customize your scrolling text in various ways.
Creating a Ticker app
Click on the Ticker app within your app gallery to add it, or click this link to quickly create a new one and fill in the app details as follows:
A Name is required for the app and an optional Description for it.
Set the Default Duration so that the app will appear in a playlist.
Choose the Speed (Edge to edge duration in seconds. Larger is slower) of your scrolling text.
Set the Styling of your text by clicking on the various available options.
Type in the Text to show what you want to be displayed. You can add multiple entries by clicking Add Feed.
You can set the Play From/Play Until parameters. In other words, you can select the expiration date, which means that you can choose the exact date and time that this app will play in your playlist. We recommend selecting the "Always" and "Forever" settings for the app to never expire.
How to create an RSS Ticker
To create an RSS Ticker, follow steps 1-4 in the above procedure.
In step 5, by clicking the Add Feed button, a new window appears. In that window, and more specifically in the Type of Feed, select the RSS option.
A new window will appear again with all the required settings. Customize your RSS feed per your needs.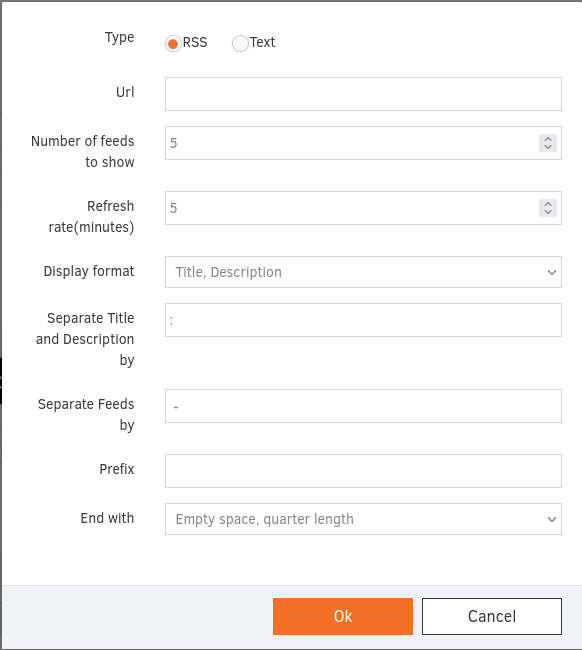 After customizing your RSS Ticker, click the Ok button, and finally, click the Save button to complete the app configuration.

Ticker app's result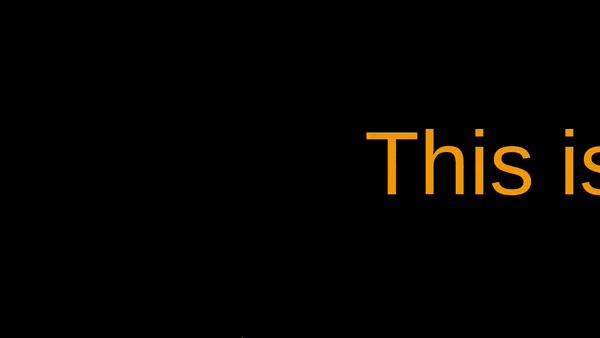 Need Help?
The Yodeck Support Team can help you out! Reach out!