FREE DIGITAL SIGNAGE
Get started with Digital Signage for free!
Unlock the power of your screens with Yodeck's free digital signage software solution. Create professional digital signage content with free templates and apps for any industry.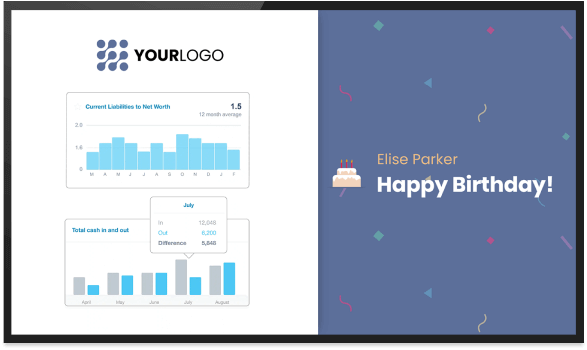 Free Digital Signage Software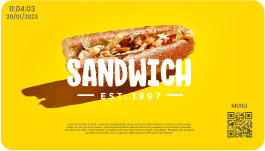 Choose among hundreds of free digital signage templates for any industry and occasion. Every template is ready to use and fully customizable!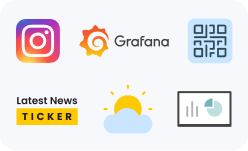 Display news tickers, weather, data dashboards, charts, graphs, social media feeds and QR codes on your screens with a wide range of free digital signage apps.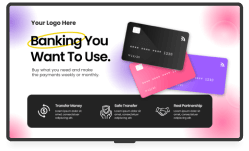 See the benefits of digital signage in action in just a few seconds! The first screen is free forever – no billing details or credit card needed!
Free Digital Signage Templates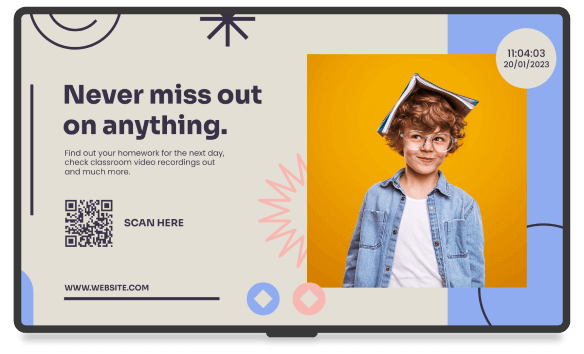 Capture the attention of students with free digital signage templates for schools. Ideal for schedules, announcements and safety alerts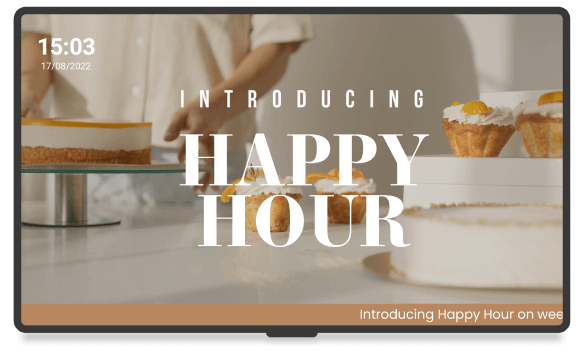 Create stunning digital menu boards, promote offers, boost sales and brand awareness with free digital signage templates for restaurants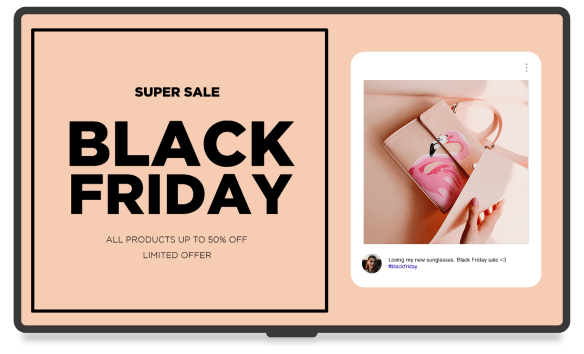 Promote offers and deals in real time to convert window shoppers into buyers with fully customizable free digital signage templates for retail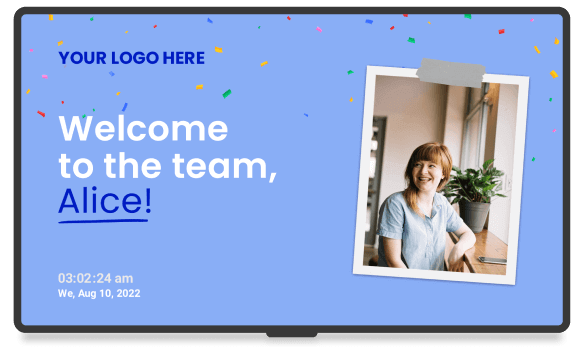 Free digital signage for offices will help you lift productivity, engage employees and celebrate achievements in a captivating way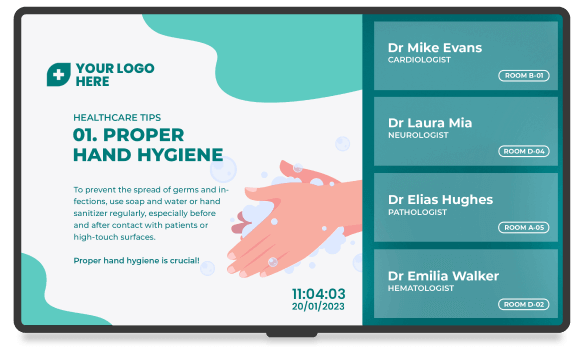 Professionally designed free digital signage templates for hospitals and healthcare clinics raise awareness and educate visitors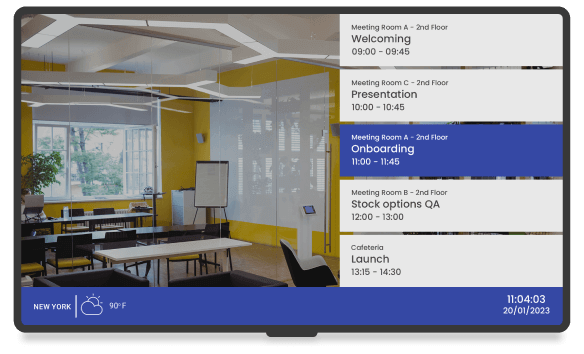 Display real-time schedules, make wayfinding fun and amaze audiences with free digital signage templates for events and cultural spaces
Free Digital Signage Apps

News
News digital signage apps provide real-time information and engage audiences in an appealing and easily digestible format

Data Dashboards
Provide real-time business metrics and insights for informed decision-making in any corporate setting with free digital data dashboards

Social Media
Seamless integration with free social media digital signage apps allows businesses to increase brand visibility and engagement

Calendars
Set up your Google calendar on a screen to enhance productivity or use other digital signage apps to create dynamic wall calendars for free

Internal Comms
Streamline internal communications and reach employees with critical updates in a timely manner for a truly connected workforce

Time & Weather
Time and weather digital signage apps provide real-time information to enhance customer experience and reduce perceived waiting times

News
News digital signage apps provide real-time information and engage audiences in an appealing and easily digestible format

Data Dashboards
Provide real-time business metrics and insights for informed decision-making in any corporate setting with free digital data dashboards

Social Media
Seamless integration with free social media digital signage apps allows businesses to increase brand visibility and engagement

Calendars
Set up your Google calendar on a screen to enhance productivity or use other digital signage apps to create dynamic wall calendars for free

Internal Comms
Streamline internal communications and reach employees with critical updates in a timely manner for a truly connected workforce

Time & Weather
Time and weather digital signage apps provide real-time information to enhance customer experience and reduce perceived waiting times
What customers say about us

Getting Started with Digital Signage