Name : The Name of your Monitor
Tags : Tag your monitor for easy categorization
Registration Code : If you type the registration code displayed on your screen and click Save, the device with this registration code is tied to your account. When you click save, the system deletes the code because the connection between the device and your Yodeck account has been made, and this code is not needed anymore. If you delete the monitor entry from your Yodeck account, a new registration code will come up on the corresponding screen.
Schedule to Playback: Choose the Schedule that you want your monitor to display.

Default Content: Choose the Default Content that you want your monitor to display. You can choose to display a single Media or Playlist, or Show.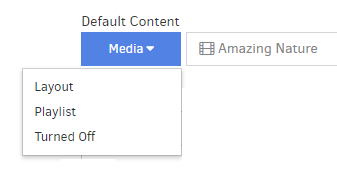 Monitor Orientation : You can choose the orientation of your monitor. You can find more information here .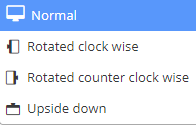 Continent (or Country): Choose your Country
City (or Zone): Choose your City or Time zone