Introduction
With our latest feature, you will be able to Import content (images, videos, and documents) directly to your TV screen using the Yodeck player. If you have your own 3rd party tool creating playlists with any logic, this feature is for you.
The only thing you have to do is upload your playlist using a CSV, and the platform will automatically import this content.
Prerequisites
The media names you add to your CSV file must be already uploaded to your Yodeck account. If the specific media names are not uploaded to your Yodeck account they cannot be imported to your playlist.
The CSV file must have at least one column with the media names.
Importing a Playlist
To add a Dropbox playlist, you click on the " + Add Playlist " button found at the bottom of the Playlists list.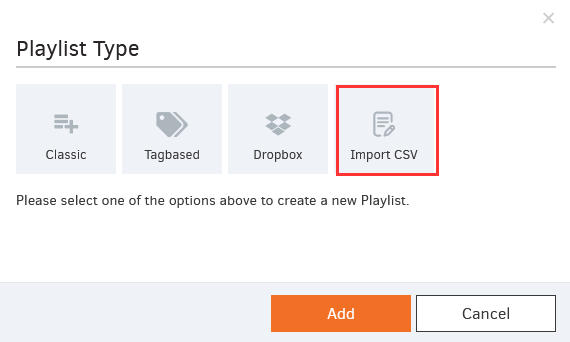 As a next step, you are requested to upload your CSV file.
Enterprise Plan
If you are on the Enterprise Plan, you can choose which Workspace this playlist will be created.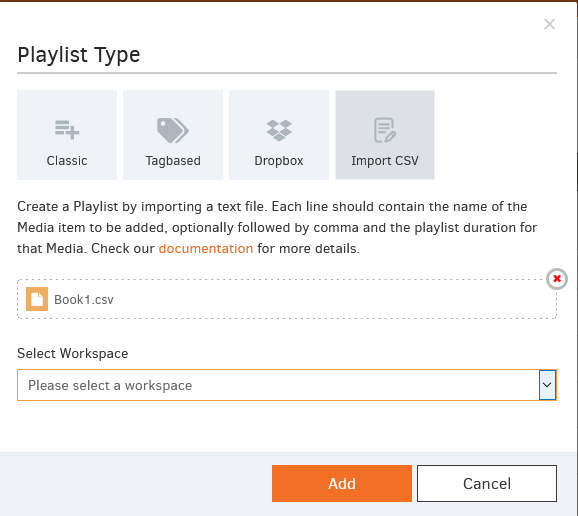 By clicking the Add button, the system will import your uploaded media to your playlist with the order you defined in your CSV file.
Example
Here is my media in the CSV file and how I organized them based on my preference.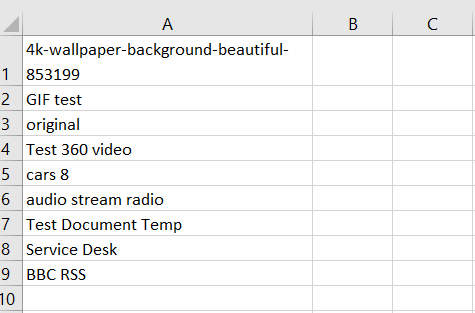 Here is my Playlist after importing the CSV file. Each media has been imported based on its position in my CSV file.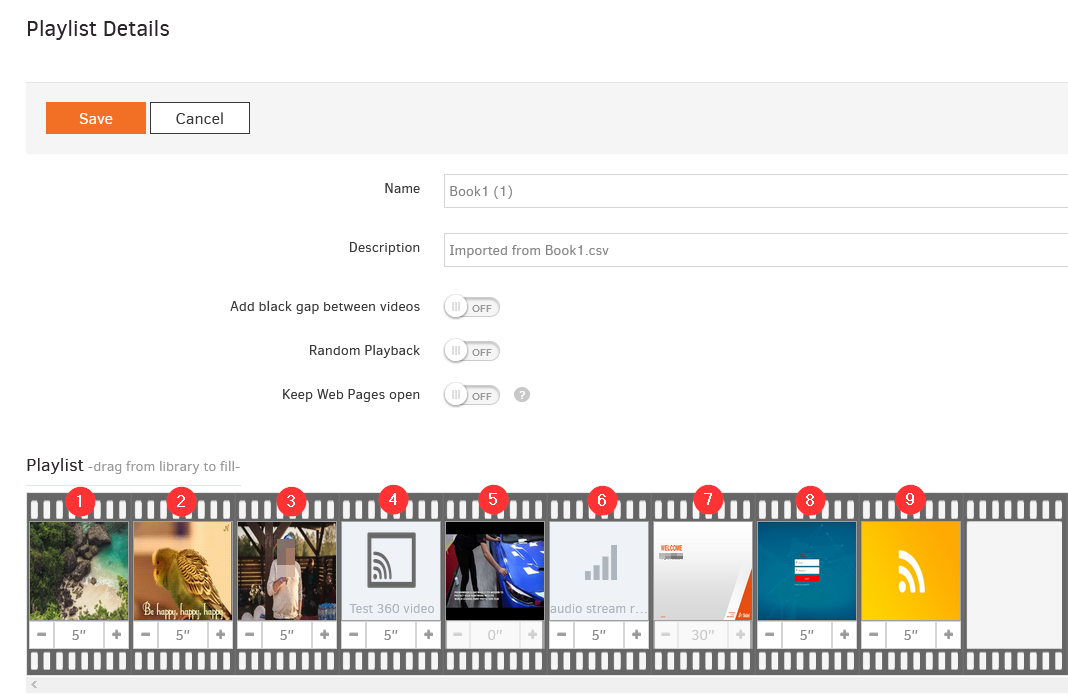 Save the form, and feel free to assign this Playlist to your players.