Step-by-step procedure
Login to your Tableau account and go to Settings -> Connected Apps.
Create a new Connected App with 'Direct Trust'.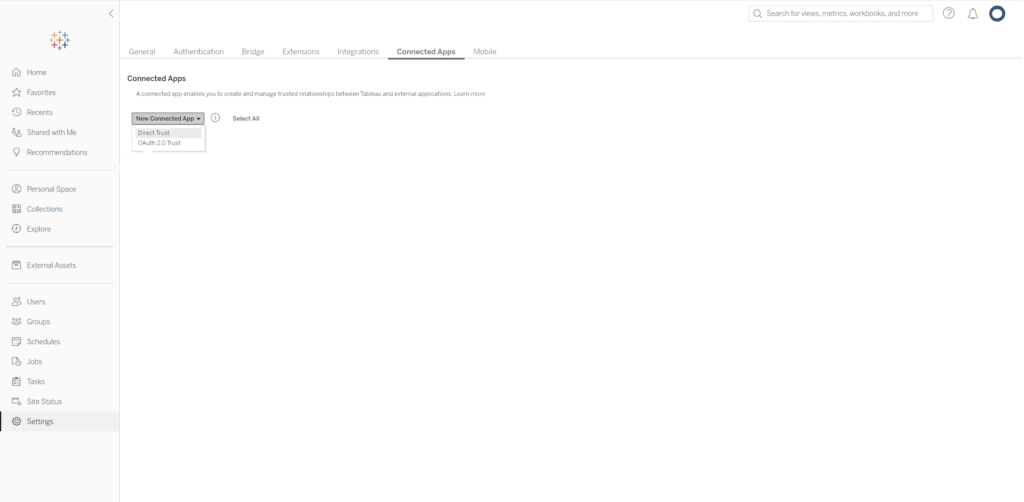 Enter your preferred name (so you can tell which one is which) and the project(s) you want to display. Click Create.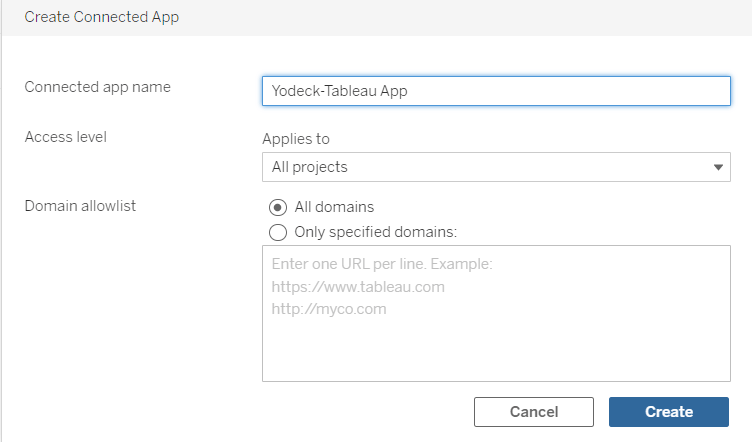 Click 'Generate New Secret'.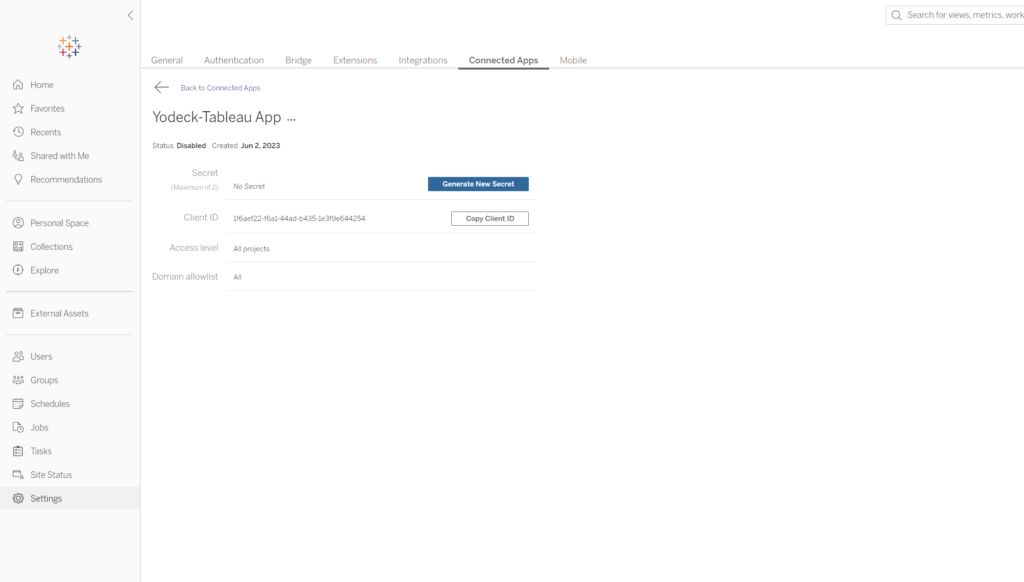 From the three dots at the end of your app's title, 'Enable' the app.
Copy the Client ID, Secret ID and Secret Value.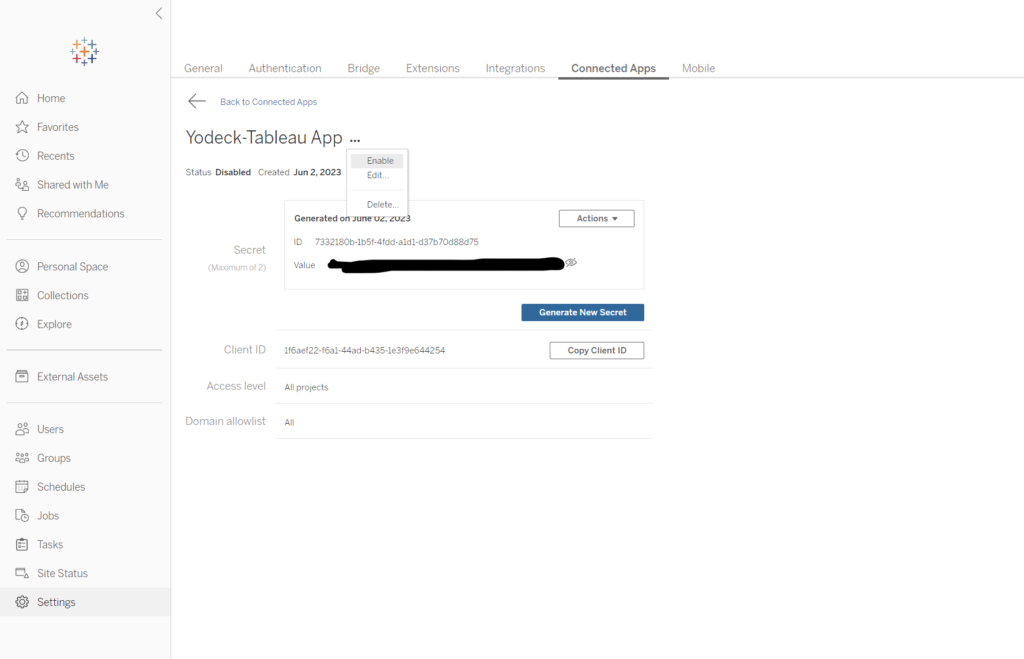 Paste these values in our Tableau (JWT) app, along with your accounts Username/email.