Digital Signage Companies
Yodeck: #1 Digital Signage Solution
Crozdesk, one of the leading independent business software review sites, ranked Yodeck #1 as the best digital signage software on the market. In addition, G2 – the biggest independent software review site – named us High Performer. We offer a great user experience, and that's why our clients consistently rank us as one of the best digital signage companies across the board.
No credit card required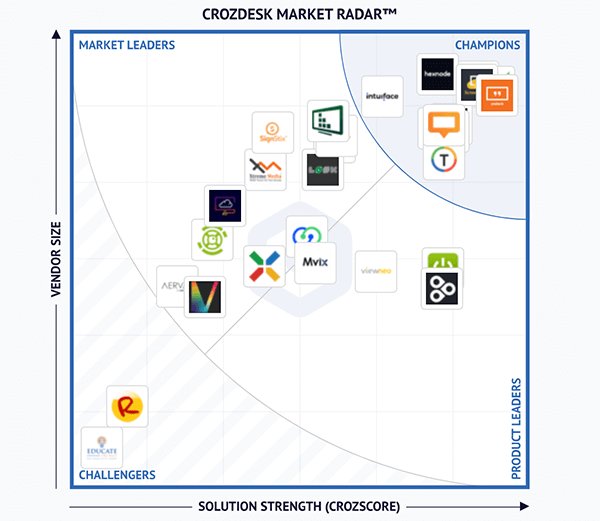 Yodeck Alternatives Comparison
Choosing the right digital signage solution for your business can seem like a minefield, especially if you're just starting out. So check out our comparison of the best digital signage companies, their features and pricing to see how they stack up. Also, don't forget you can try all of Yodeck's plans, for free, to make sure you pick the perfect one for you.
Connect your first screen
for free
See Yodeck benefits in action! Put your screens to work and amaze your audience, cost-free!

BLOG
Read Our Latest News
Learn all about the differences between consumer-grade and commercial displays and find out how to pick the right screens for…
Do you seek innovative ways to capture your audience's attention this Holiday season? One powerful tool at your disposal is…
Digital signage can offer businesses a more effective way to communicate and help contribute to environmental initiatives.