Digital Signage Companies
Yodeck: #1 Digital Signage Solution
Crozdesk, one of the leading independent business software review sites, ranked Yodeck #1 as the best digital signage software on the market. In addition, G2 – the biggest independent software review site – named us High Performer. We offer a great user experience, and that's why our clients consistently rank us as one of the best digital signage companies across the board.
No credit card required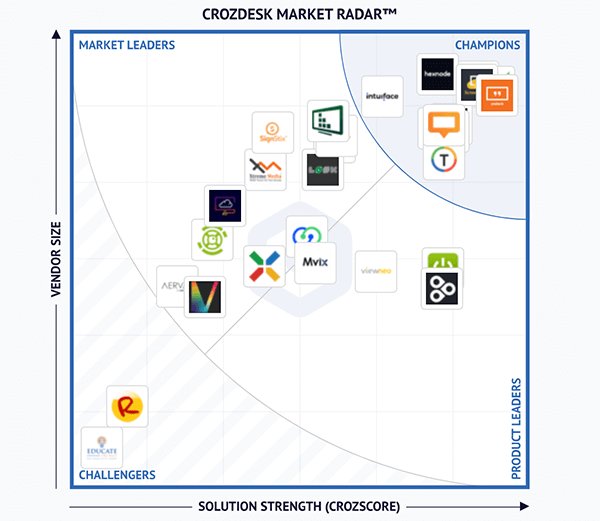 Yodeck Alternatives Comparison
Choosing the right digital signage solution for your business can seem like a minefield, especially if you're just starting out. So check out our comparison of the best digital signage companies, their features and pricing to see how they stack up. Also, don't forget you can try all of Yodeck's plans, for free, to make sure you pick the perfect one for you.
Connect your first screen
for free
See Yodeck benefits in action! Put your screens to work and amaze your audience, cost-free!
TESTIMONIALS
What our clients say
BLOG
Read Our Latest News
Revamped RSS News Widgets got lots of customization options. Also, 80%+ of business owners saw sales soar with digital signage screens.
How to motivate employees using digital signage solutions. 5 simple tips on corporate communication visualization to boost teams.
With digital menu boards price ranges between $500 – $2,000+, you can find a complete hardware and software solution that fits your budget.