Digital Signage for Retail
Retail digital signage is the best solution to attract customers and drive sales. Enhance customer engagement with attention-grabbing images & videos and stimulate extra purchases.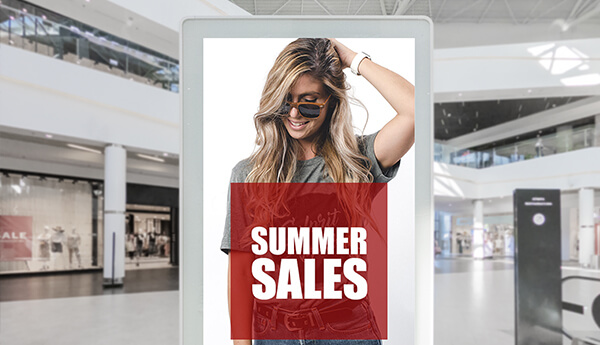 Showcase products
Shine a spotlight on new merchandise, bestselling products or popular sales with in store digital signage. Use product videos, images, and customer testimonials to spark consumer interest.

Promote sales & special offers
Advertise sales and promotions with impressive playlists you can create in seconds. Use images, videos, PDF files and web pages. Schedule content so the right people see it at the right time and use the power of digital store signs.

Attract new customers
Display sales, news, events, brand updates and upcoming preorders on signage screens in shop windows. Advertise your promotions to passers-by and get more people shopping with in store digital advertising. The many benefits of digital signage can help your business soar.

Create customized QR codes
Redirect your customers to your social media or to unique stories about your products, with easy-to-use QR codes. Boost loyalty program & newsletter signups or offer exclusive discounts.

Schedule content to maximize sales
Use our scheduling feature to target customers with ads, sales and promotions that interest them. Grab their attention with in store video displays to boost profits. And remotely update schedules in seconds.

Enhance social media engagement
Promote your social media presence and increase your followers using our Facebook, Twitter and Instagram widgets. Generate social proof, and increase brand awareness.
Free digital signage templates
for Retail
Grab our free screen layout templates and wow your customers with professionally designed content.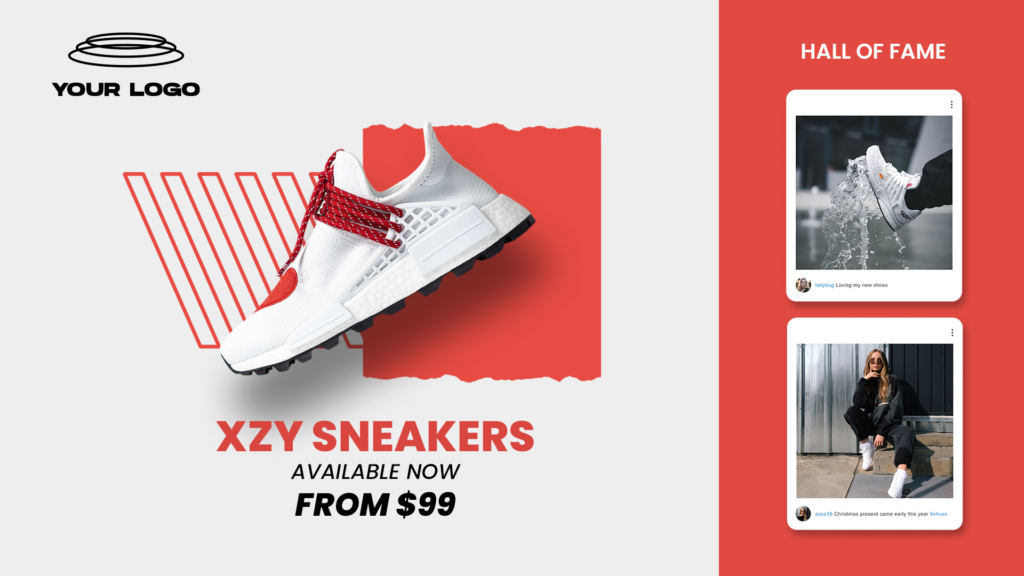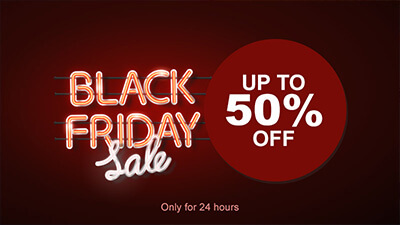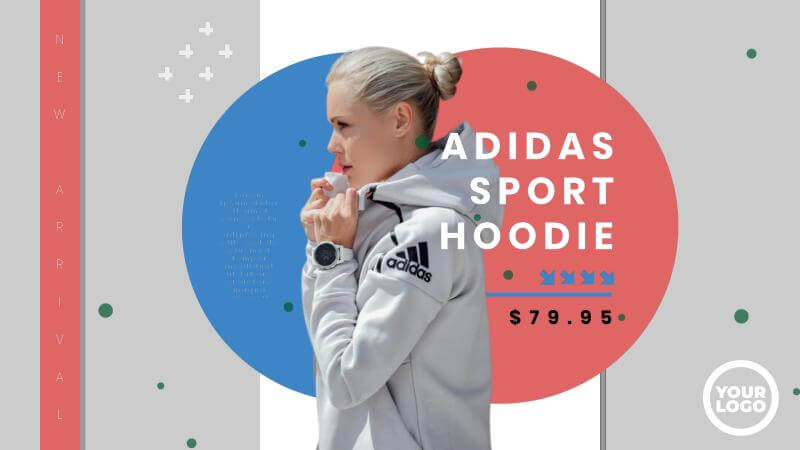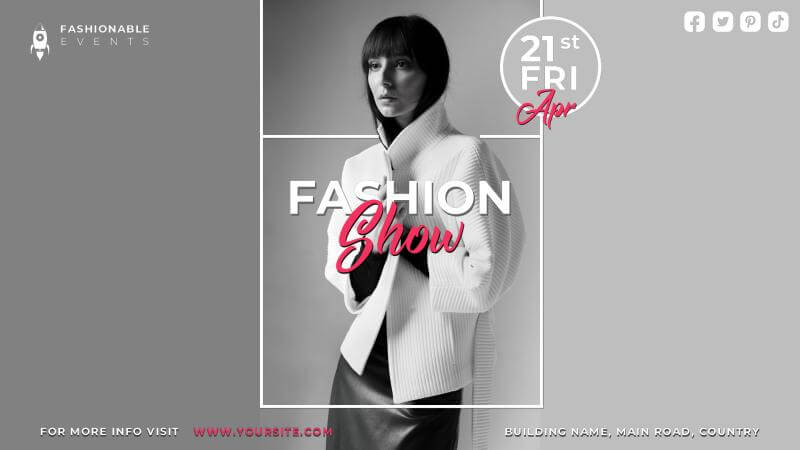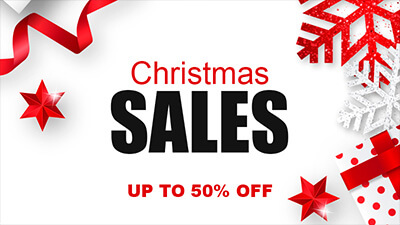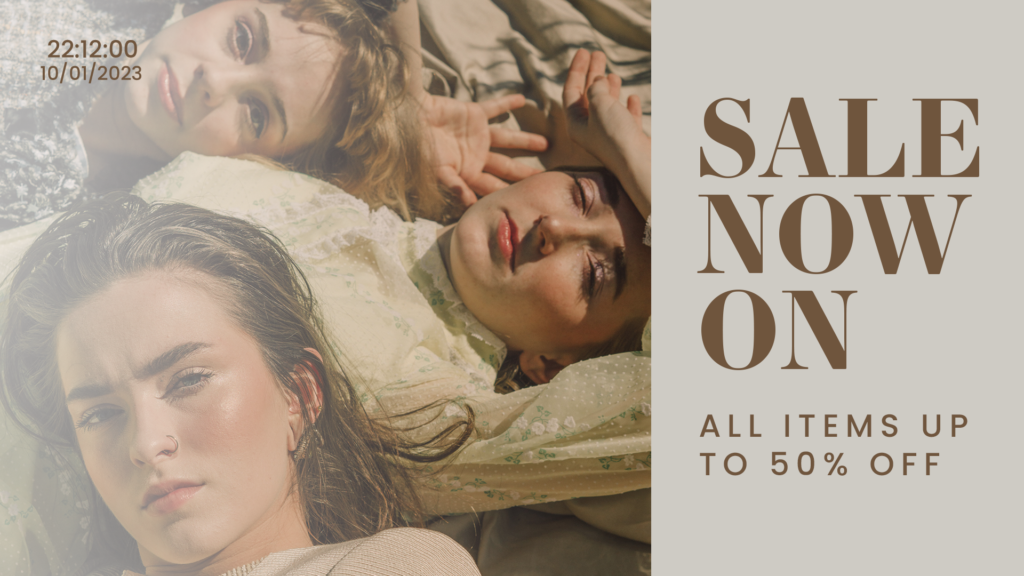 Run one screen for free
See the benefits of Yodeck in action! Put your screens to work and amaze your customers, for free!
Why Yodeck
Easy to Use
Just drag & drop your image and video files from your PC to our platform for easy uploading. Also, create impressive content that boosts sales in seconds with free stock images and videos from our Galleries. And you can update & display content remotely, without going to each screen.
Affordable Price
Extremely affordable pricing offers unbeatable value for money, with feature-rich plans, for all kinds of retail stores. Also, get free, complete, preconfigured Raspberry Pi Yodeck Player kits with annual plans.
Plug-and-Play
Our easy setup means there's no tech expertise required for successful digital signage deployment. Your employees will also upload, update and display content completely hassle-free, with Yodeck, the #1 retail signage software
Extreme Security
Get enterprise-grade security, including SSL, firewall and password policies as well as Player lockdown and encryption features.
Remote Support
Get troubleshooting assistance with Yodeck's free remote-access tech support. Even for free plans.
Featured Posts
Using shop window digital signage displays lures retail customers through the door and straight to checkout, boosting sales and profits.
We conducted a survey to better understand how digital signage in the retail sector impacts sales
There's no doubt about it, no vertical market is making better use of digital signage than retail.