SCREENLY ALTERNATIVE: YODECK
More features,
same hardware!
Pay less, and get so much more out of your Raspberry Pi digital signage solution with Yodeck, the market's top Screenly alternative. Use the exact same Player, and revolutionize your digital signage experience with easy-to-use features designed to make an impact. Create and display content, in seconds, no matter how far from your screens you are.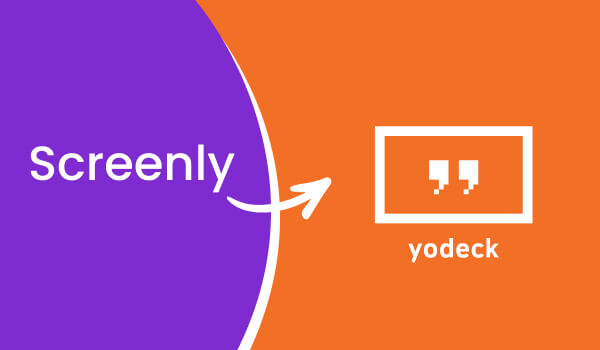 Global organizations trust us because Yodeck is easy to use, professional and affordable.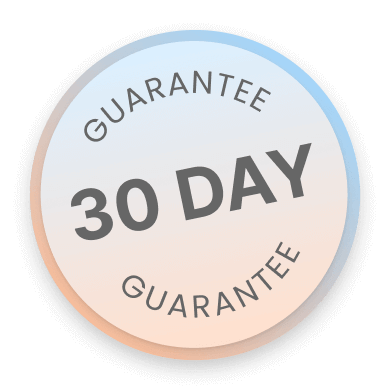 30 Days Money Back Guarantee!
Join us today to enjoy the value Yodeck Digital Signage Solution brings
to your business. With the 30 Days Money Back Guarantee, you can
enter the digital signage world risk-free!
| Features | Yodeck | Screenly |
| --- | --- | --- |
| FREE Players with Annual Plans | | |
| Unlimited Storage | | |
| Advanced Scheduling | | |
| Works Offline | | |
| 4K Resolution Support | | |
| Support all file formats | | No PDF, Office or audio files |
| Free Stock Images & Videos | | |
| Tag-based Playlists | | |
| Playback Reports (Proof of Play) | | |
| Multi-User | | |
| Custom User Roles | | |
| Free Apps | | |
| Custom App | | |
| Free Templates (Layouts) | | |
| Drag-and-drop layout editing | | |
| Player Secure Lockdown | | |
| Price / screen per month | $7.99 | $29.95 for 2 screens |
| Price / screen annually | $95.88 | $359.40 for 2 screens |
Disclaimer: Yodeck and its products and services are not authorized by, endorsed by, sponsored by or in any way connected to Screenly, Inc. All references to Screenly are for purposes of comparative advertising only and the Screenly trademarks remain the exclusive property of Screenly, Inc.
Save $264 / year per screen with Yodeck's perma-low pricing!
Top 3 reasons why Yodeck is the #1 Screenly alternative
1. Easy-to-use content features
Create content like a pro, without the hassle of complicated features. Drag and drop your files from your PC into our online platform and upload in seconds. Or use free stock images and videos from our extensive, searchable Galleries that cover all industries. Also, our apps get weather updates, popular data dashboards and useful newsfeeds on your screens in just a few clicks. Create content that shines and attracts viewers with Yodeck, the Screenly alternative that takes ease of use to the next level.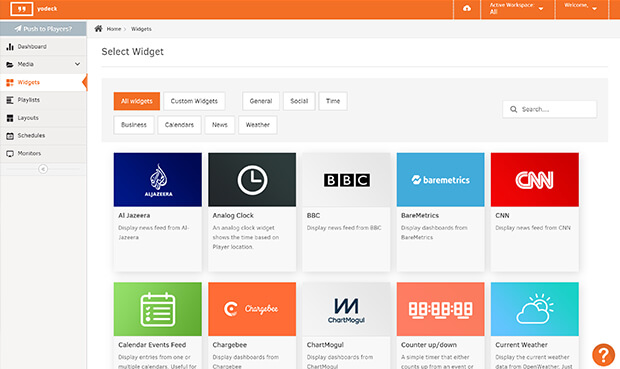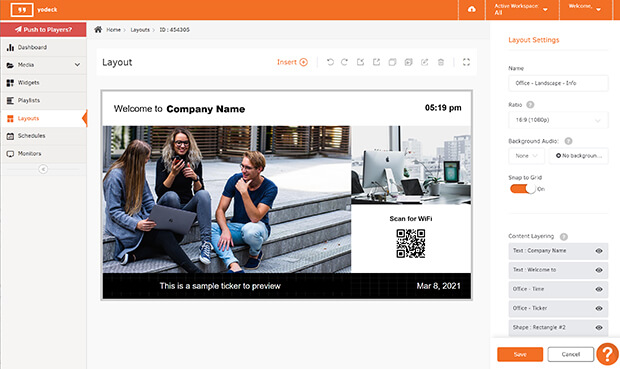 2. Intuitive screen layout creation
Time-consuming layout design processes are a thing of the past when you use our professionally designed screen layout templates. Our industry-specific templates help make your message memorable and your business remarkable, engaging viewers from the get-go. Want to use your own media and branding? They're fully editable and customizable, so your branding shines through.
3. Simple screen management
Whether you have one screen or thousands, you need total control over your digital signage deployment. With our online dashboard, you know exactly what's going on, with just one glance. Upload, schedule and display content remotely, no matter how far from your screens you are. Also, see the tech status of each signage TV straight from your PC or smartphone while you're on the go.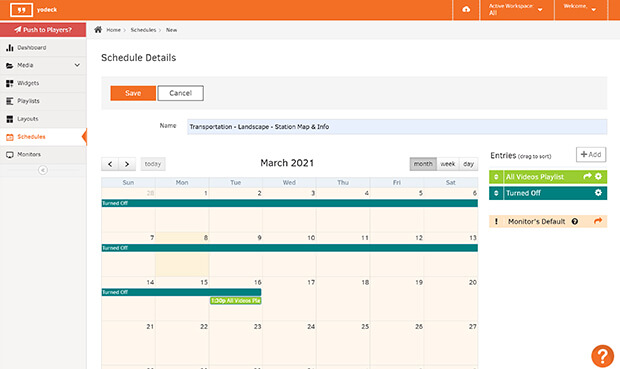 Choose Yodeck for your Screenly alternative
Design Content in Seconds
Create digital signage content that makes an impact, in just a few clicks. Use our free stock images and videos, and free screen layout templates and apps to make your message stand out. Also, just drag and drop your files from your PC, into our platform, in seconds.
Easy Setup
You don't need to have any tech expertise to set up your signage. Anyone can get screens connected, and content up and running, with Yodeck. And with an Annual plan, you get free, pre-configured, complete Players, with your WiFi credentials pre-programmed for you.
Affordable Price
With Yodeck, you pay $13 less, every month. Because we want digital signage to instantly become an effective way of communicating and engaging with the people that matter to your business. Just choose the plan that best suits your business needs. Plus, you can always switch plans as your business grows and changes. And we have a free plan for one screen, so you can check out our features first, before you buy.
Remotely Upload & Display Any Content
We support all image, audio and video formats so you have the flexibility you need to display content that engages your viewers. And you can use all your Word, PowerPoint and PDF files. Also, rest assured that you get seamless playback with Yodeck as your Screenly alternative. And with our online platform, you can upload, edit and display content on all screens, remotely, from your PC, without going to each TV.
Extreme Security
Get enterprise-grade security for your business, including SSL, firewall and password policies, Player encryption and lockdown, at an affordable price. Choose Yodeck as a Screenly alternative if you want stellar security for your hardware and software.
Remote Support
With Yodeck, our remote-access tech support means you get help, hassle-free, with all plans. Want to see all our features in action? Just book a demo!
Our clients love us
Βecause we make their digital signage experience intuitive, simple and affordable.