CLOUD-BASED DIGITAL SIGNAGE
Control your screens from any location
Connect with your employees and customers at the right time and place with a cloud-based digital signage solution.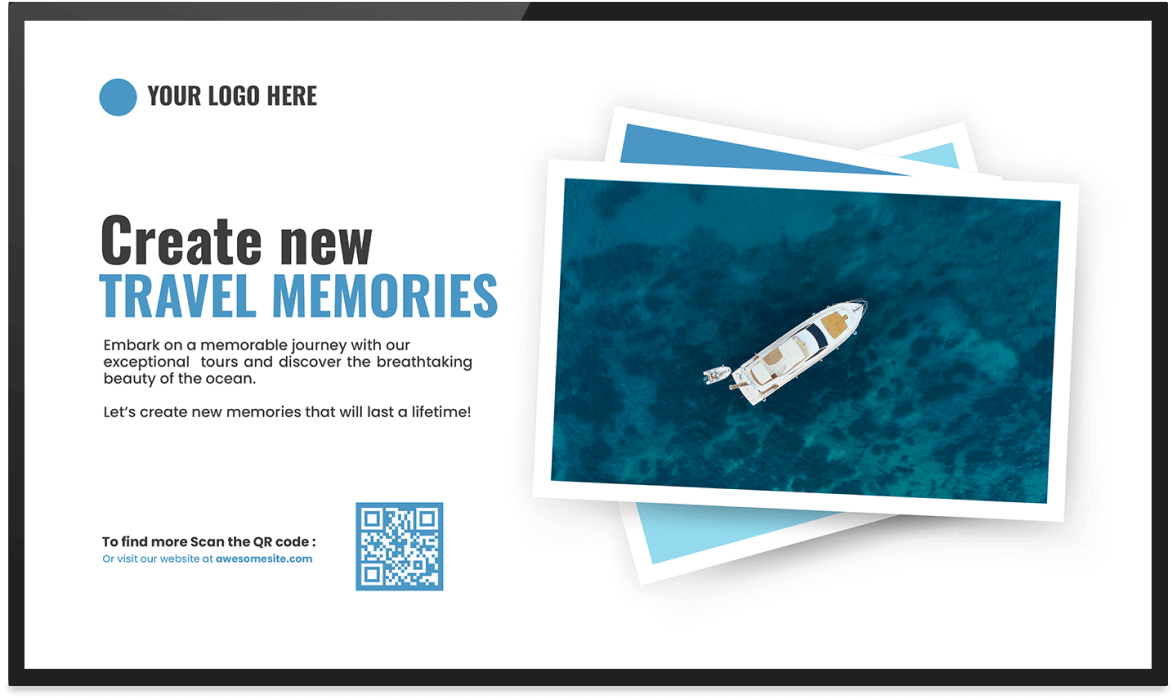 How Cloud-based Digital
Signage works
All you need to get started with cloud-based digital signage
is a Yodeck account and an internet connection.
Leveraging the power of cloud-computing technology, cloud-based digital signage enables you to edit and update content or manage screens from a central platform.
Cloud-based digital signage systems rely on the Internet to distribute content. Through cloud-based digital signage software, users can easily create, schedule and deliver content on any number of screens, from any location, in real time.
Instead of having to access every screen in the network, the content will be instantly delivered to each screen via digital signage media players.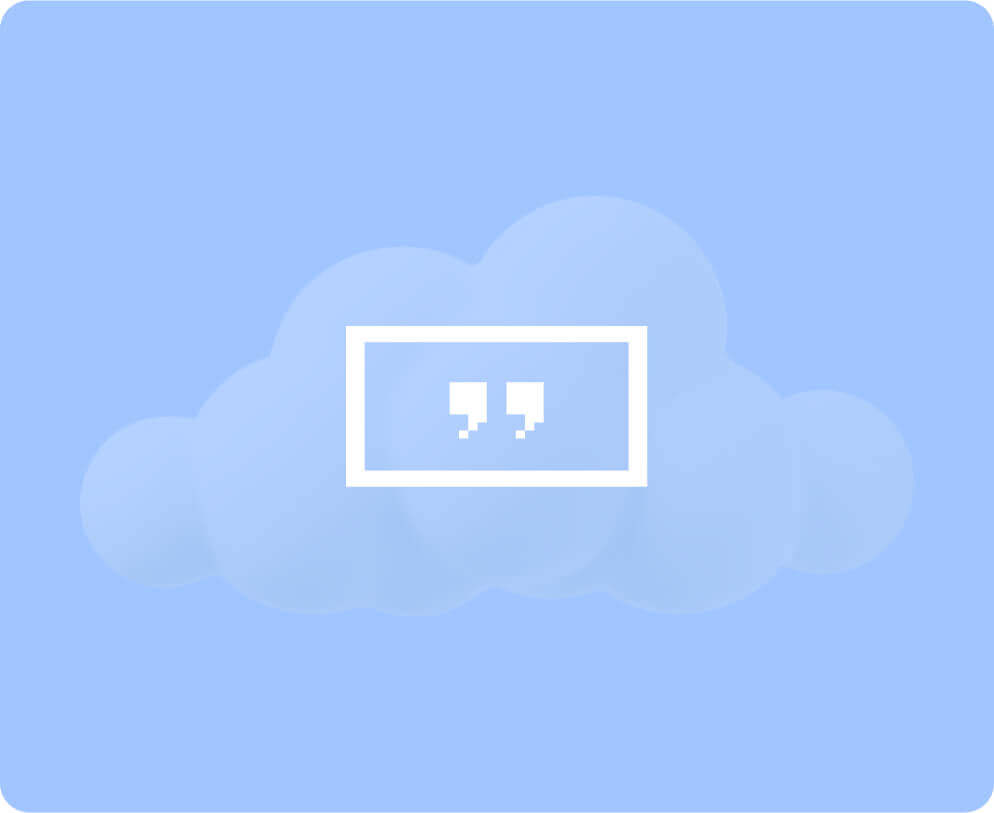 Key Components of Cloud-based Digital Signage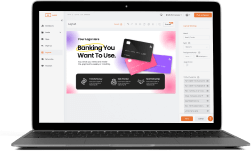 Digital Signage CMS
Cloud-based digital signage software allows you to manage screens, create content and integrate apps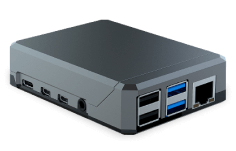 Media Players
Digital signage media players are attached to every screen to enable content delivery and scheduling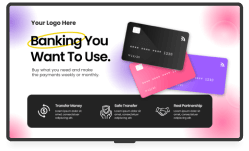 Digital Signage Screens
Digital signage screens display your content to engage customers and connect employees
Benefits of Cloud-based Digital Signage

Remote Management
Manage both screens and players, schedule and update content from any location without having to access your screens

Easy to use
Free digital signage apps, templates and stock images will help you effortlessly create your first digital signs in just a few steps

Real-time Content Updates
Create, edit and deliver content instantly to maximize engagement and reach your audience exactly when it counts

Scalability
Cloud-based digital signage systems grow as quickly as your business. Adjust the number of your screens with zero downtime or extra cost

Enhanced Security
Let others worry about data encryption, software updates, technical support, hardware malfunction or security breaches

Reduced Costs
Cloud-based digital signage systems eliminate the need for expensive technical infrastructure and dedicated IT teams

Remote Management
Unbeatably easy and intuitive platform, fully customizable to your own brand guidelines

Easy to use
A broad collection of free content items and popular apps (Social Media, Power BI, Weather)

Real-time Content Updates
Content scheduling automation capabilities & cloud-based remote management

Scalability
Applicable to all industries, with dedicated and easily customizable layout templates

Enhanced Security
Integration with a host of media players including Raspberry Pi, BrightSign, Amazon Fire Stick and more

Reduced Costs
Enterprise-grade security including TLS, firewall & password policies, player lock-down & storage encryption
Digital signage solutions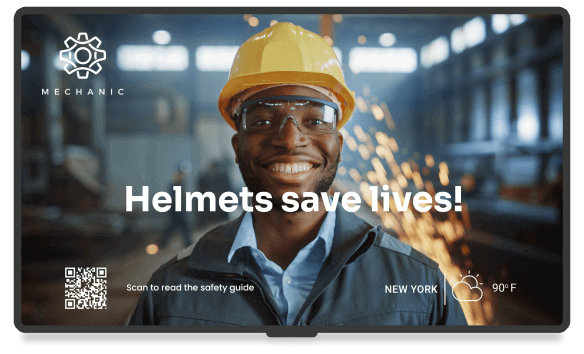 From HQ to the factory floor, our web-based digital signage improves productivity and safety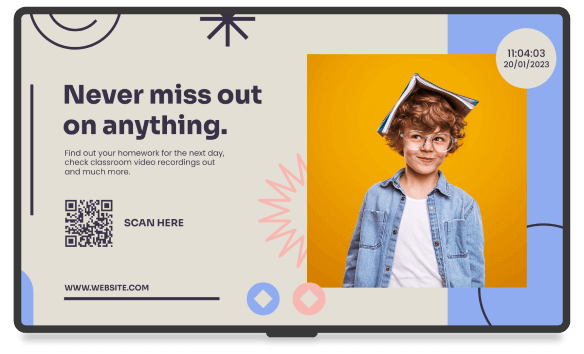 Inspire students and faculty with captivating digital screens that bring a sense of belongingness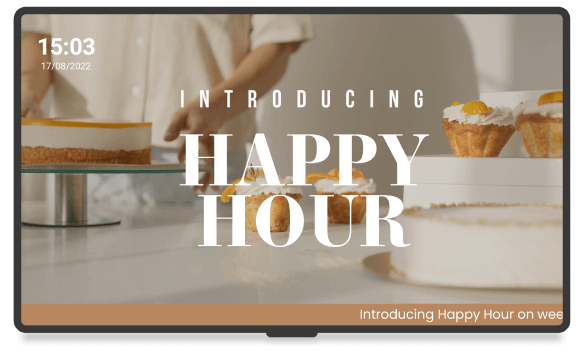 Dazzling menu boards and posters will take upselling & customer satisfaction to new heights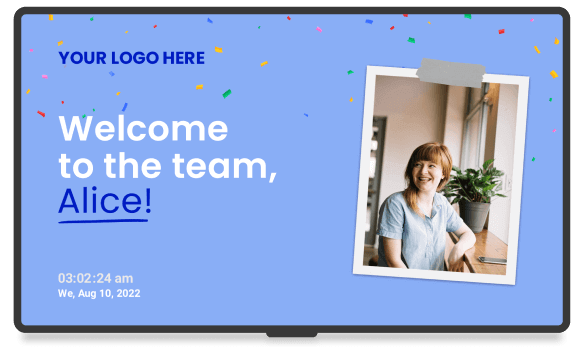 Improve performance in your office environment with screens that inform and strengthen collaboration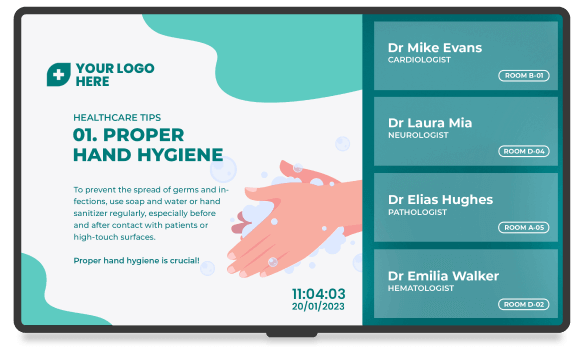 Promote health tips, raise awareness and improve facility navigation with engaging screens
See Cloud-Based Digital Signage in action!
Getting Started with Digital Signage
Cloud-based Digital Signage FAQ