Digital Signage for Manufacturing
Engage your workforce in real time and across all locations with digital signage for manufacturing. Effectively and instantly communicate productivity goals, internal communications, health & safety protocols and emergency alerts.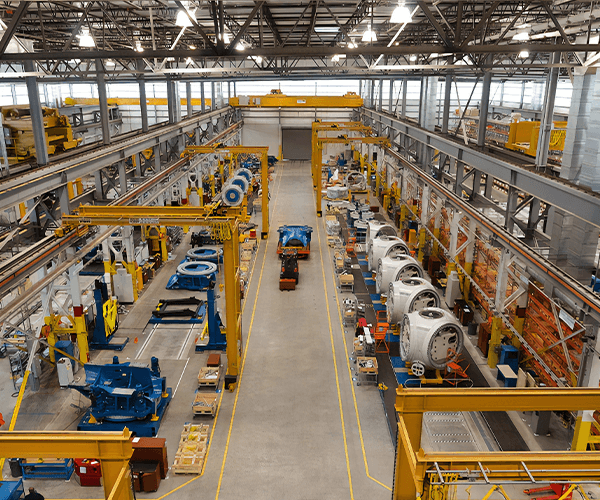 Display productivity goals and KPIs
Get your factory and plant analytics on screen in seconds with our free widgets and make sure all employees work towards the same objective. Simply log in to the data dashboard you want to show on screen.

Communicate staff updates
Inform your workforce about important company news, new protocols and industry standards and continuing education opportunities. Upload Office, PDF and Google document files, in just a few clicks.

Broadcast emergency alerts
Keep your workforce safe in case of an emergency situation, by using our emergency alerts. Trigger our emergency alert system at any affected facility in seconds, from any remote location.

Promote health & safety protocols
Digital signage for manufacturing helps promote awareness of and adherence to health & safety standards, across all plants. Create a playlist with safety videos and images, to increase workforce engagement.

Motivate employees
Spotlight individual and team milestones and success stories. Welcome new employees with a short bio and photo. Use one of our free screen layout templates to create attractive and attention-grabbing content for your screens.

Strengthen company culture
Display company values, goals and activities to make new and temporary employees feel like part of the team, from the very beginning. Communicate employee benefits and success stories through visually-engaging media.
Free digital signage
templates for Manufacturing
Create attention-grabbing content in seconds with our free, professionally designed screen layout templates,
created specifically for digital signage for manufacturing. They're fully customizable, so you can implement
your own branding strategy.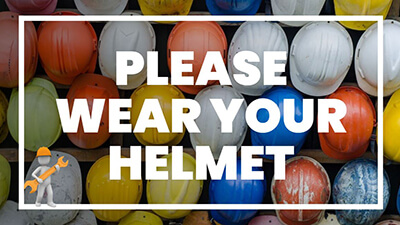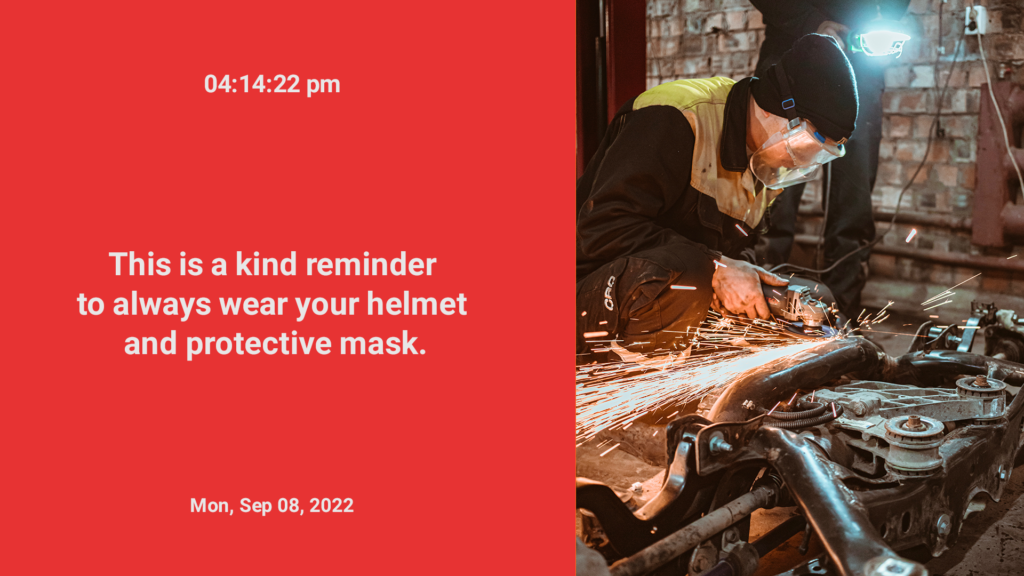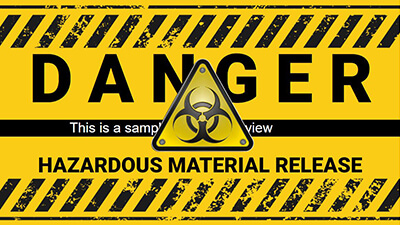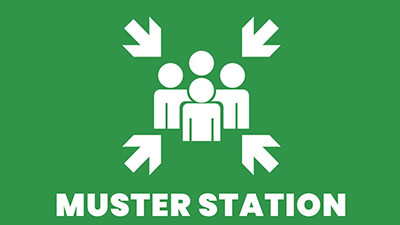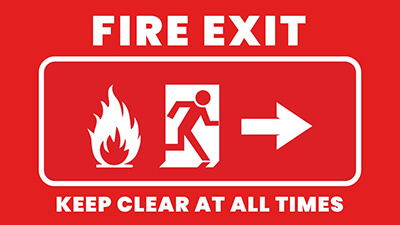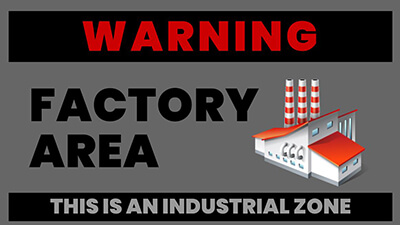 Why Yodeck
Easy to Use
Our user-friendly drag & drop features make it quick and easy for staff to create visually engaging content. No tech-savvy required! You're done in a few clicks with Yodeck's digital signage for manufacturing.
Affordable Price
Take advantage of an extremely affordable pricing model that includes free, complete Yodeck Player kits with annual plans, and special pricing for bulk subscription purchases.
Remote Screen Management
Upload and display content from your smartphone or laptop, no matter where you are. No need to physically update each screen.
Plug-and-Play
Get your hardware pre-configured with your WiFi credentials. We'll do it for you, at no extra cost. Also, easy setup is a given.
Extreme Security
Enjoy enterprise-grade security, with enhanced features that include Player Lockdown, Player Storage Encryption, SSL, firewall and password policies.
Remote Support
Get hassle-free troubleshooting with Yodeck's free, remote-access tech support. Just send us a message!
Featured Posts
Our brand new emergency alert system to get people to safety in emergency situations.
Workplace digital signage offers benefits ranging from increased productivity and efficient communication to energy savings.
You know that super simple digital signage schedule feature in your portal?