#1 Digital Menu Board Software
Use the power of videos and images to delight your customers and cross-sell & upsell menu items.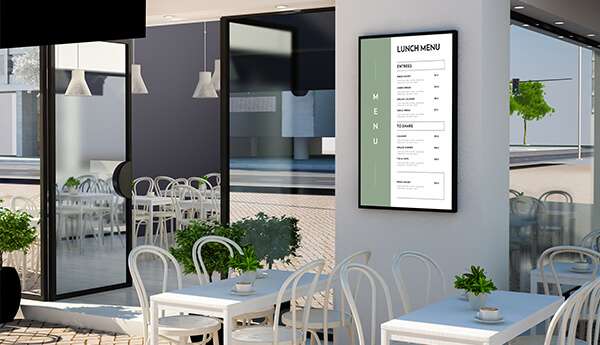 Dynamic, fully-editable menu boards
Create engaging digital food menu boards that showcase your menu items with our easy-to-use media features. Drag & drop your own photos and videos into our platform. Or choose from thousands of free stock images and videos. Also, you can edit, update & display your menu boards remotely, across all locations, in seconds.

Advertise special offers
Advertise time-sensitive special offers with Yodeck's user-friendly scheduling feature. Spur on-the-spot sales while customers wait in line using easy-to-edit digital menu boards for restaurants. Display playlists of popular menu items or promotions to cross-sell & upsell your specials. Also, advertise services such as catering and party-hosting.

Staff training
Remind employees of health-code regulations outside business hours. Additionally, use staff-facing screens to promote training opportunities. You can also strengthen team-building by showcasing employee achievements or employee-of-the-month walls.

Entertain your clients
Display product stories, brand videos and live kitchen cams, with seamless streaming. Showcase what makes your menu stand out from the crowd. Additionally, highlight local ingredients or specialties on electronic menu boards.

Engage customers with news tickers & alerts
News and weather updates get displayed in seconds using our super easy widgets from our impressive Widget library. Offer your customers useful information that gets them focused on your restaurant screens.

Gain brand loyalty
Display your social media feeds to gain more followers and generate social proof. Also, showcase images and videos posted by happy customers. Additionally, use your signage TVs to show customer testimonials.
Free digital signage templates
for Restaurant displays, Cafés & Bars
Grab our free screen layout templates and wow your customers with professionally designed, industry-specific content for restaurant digital menu boards.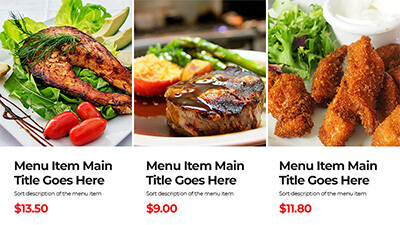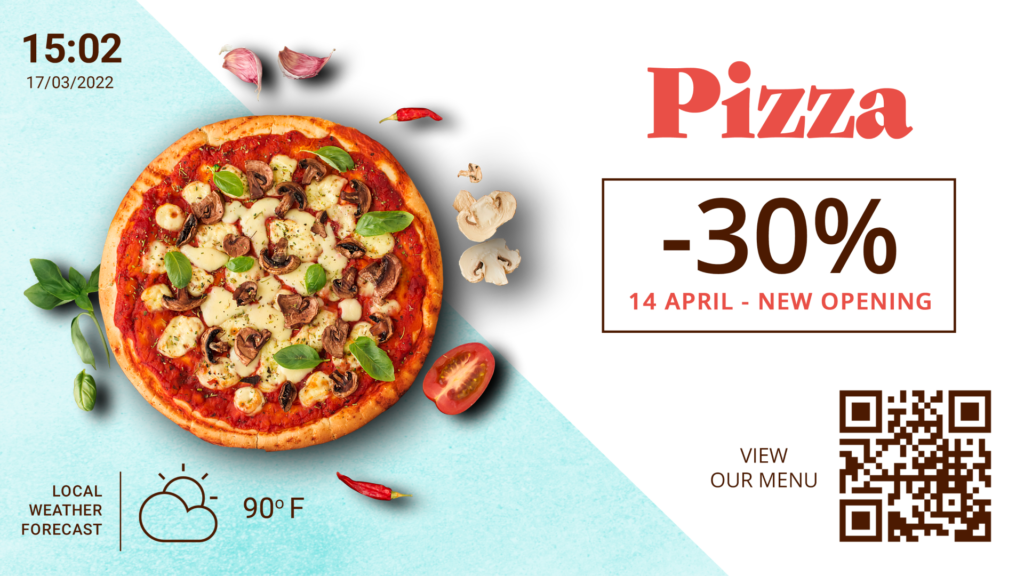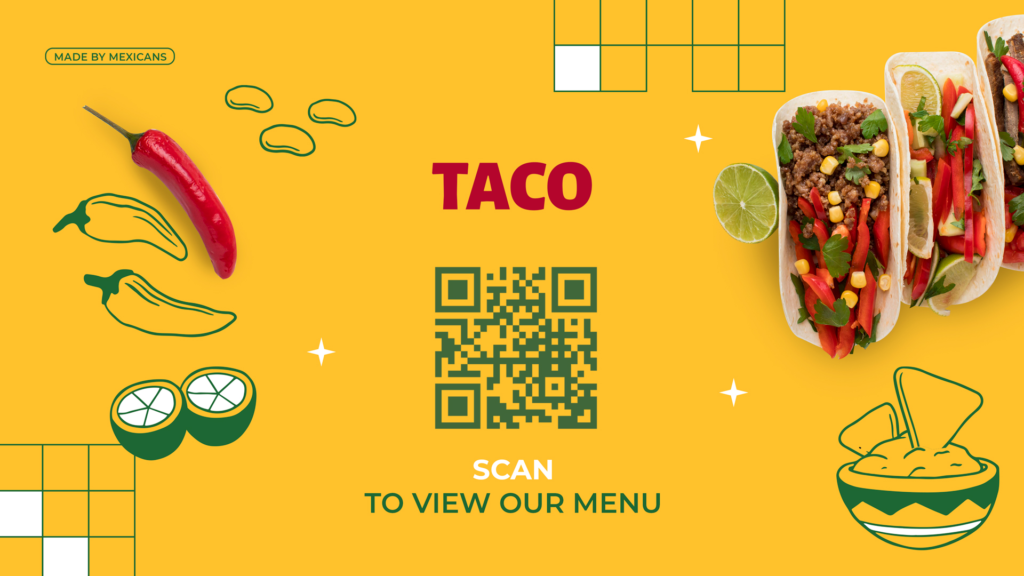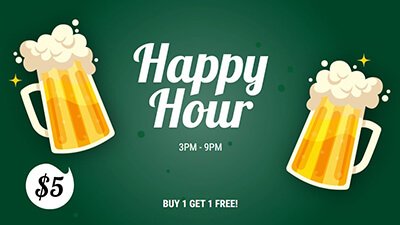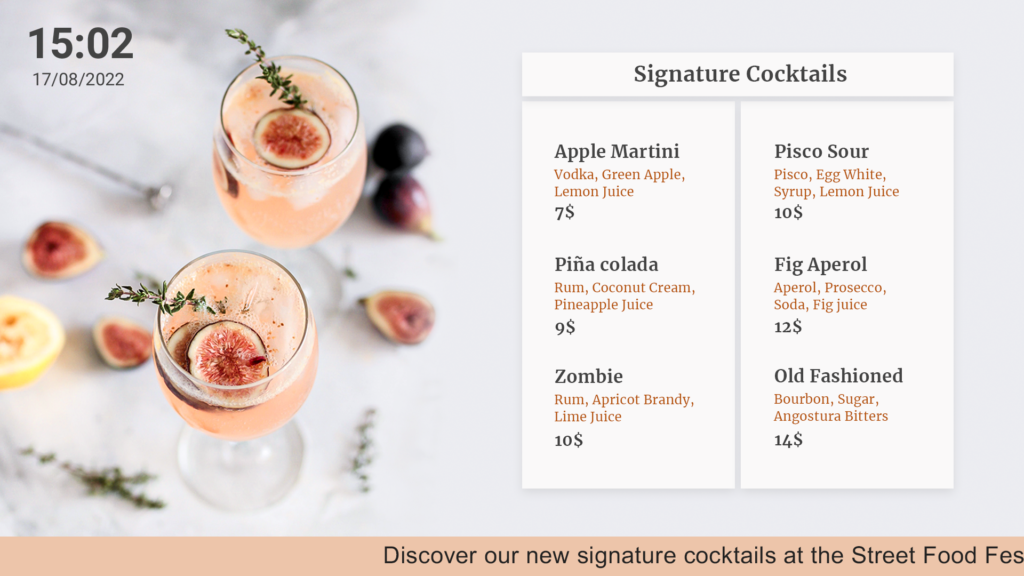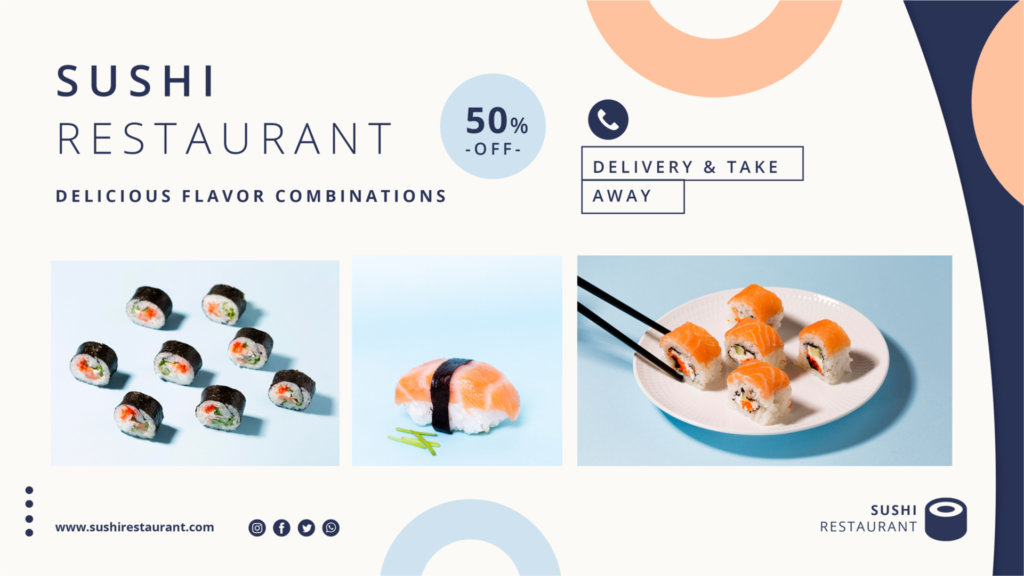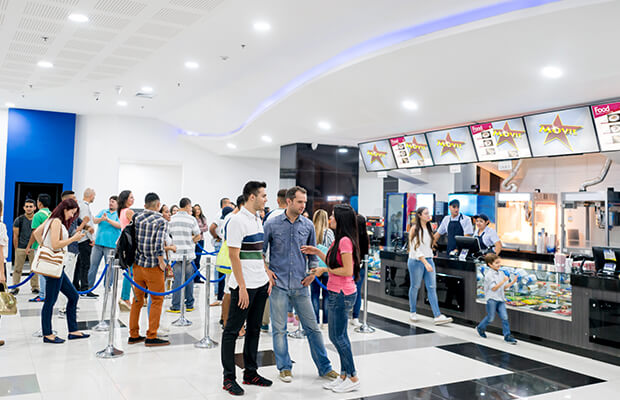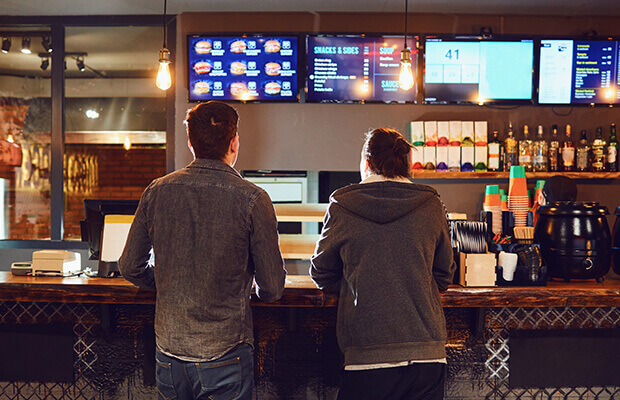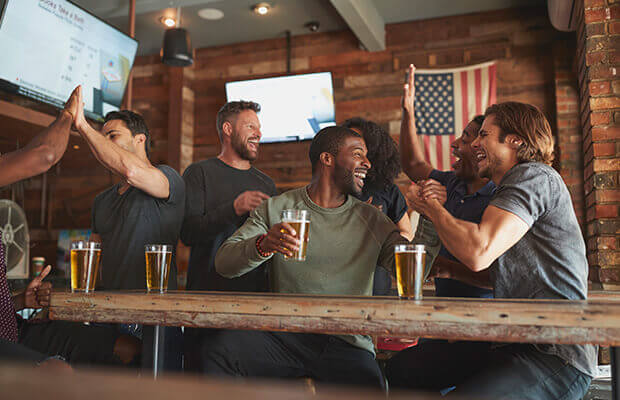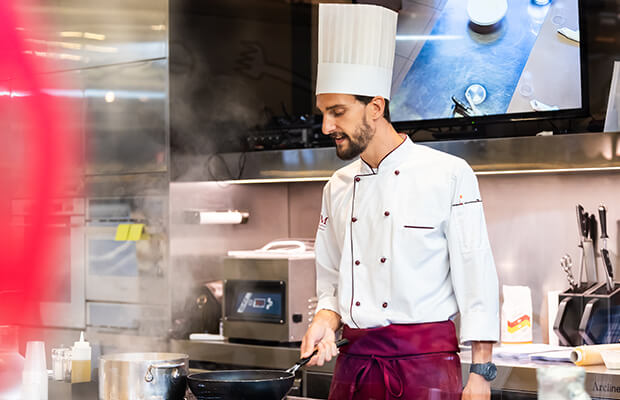 Why Yodeck
Easy to Use
Our user-friendly drag & drop feature means you upload your photos and videos in seconds. Additionally, create great menu board content that boosts sales in seconds with free stock images and videos from our Galleries. Upload, edit and display content on all TVs remotely, from your PC, using our online platform, no matter where you are.
Affordable Price
Our extremely affordable pricing model offers great value for money, with feature-rich plans, for all businesses that use electronic menu boards. Also, get free, complete Raspberry Pi Yodeck Player kits with annual plans.
Plug-and-Play
Get free pre-configured hardware if you choose an annual plan. And setup is a breeze, with no tech expertise required for successful digital signage deployment.
Extreme Security
Enjoy enterprise-grade security, including SSL, firewall and password policies as well as Player lockdown and encryption features.
Remote Support
Get hassle-free troubleshooting with Yodeck's free remote-access tech support, for all plans.
Featured Posts
Create a digital menu board and you'll revolutionize your restaurant.
Digital menu boards. Almost too good to be true. So mouth-watering. You can't stop looking at it. That lightly toasted bun sandwiched between a succulent, perfectly-grilled burger
Digital signage for the entertainment industry ups profits and enhances customer experience for businesses of all sizes.