Want the best digital signage software?
You came to the right place! Easy to use, professional, affordable and also award-winning, Yodeck delivers everything you want from the best digital signage software.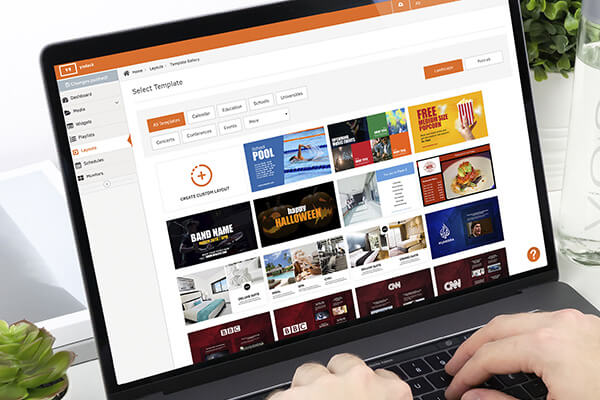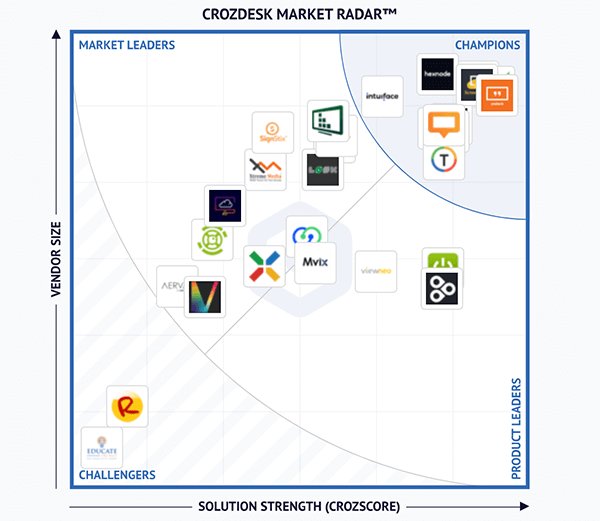 SOLUTIONS
Yodeck: Best Digital Signage Software 2021
We make people passionate about digital signage. They make us a pivotal part of their business strategy. That's why Crozdesk, one of the leading independent business software review sites, ranked Yodeck #1 as the best digital signage software on the market. In addition, G2 – the biggest independent software review site – named us High Performer 2021.
What is Yodeck?
Yodeck easily turns any TV into a digital sign. Login to upload,
edit, display and schedule media. Free templates, stock
media and apps make your signage look amazing.
What makes Yodeck
the best digital signage software?
Our all-in-one solution helps you meet your business goals and also maximize your profits. Because we give you the right digital signage features you need to succeed.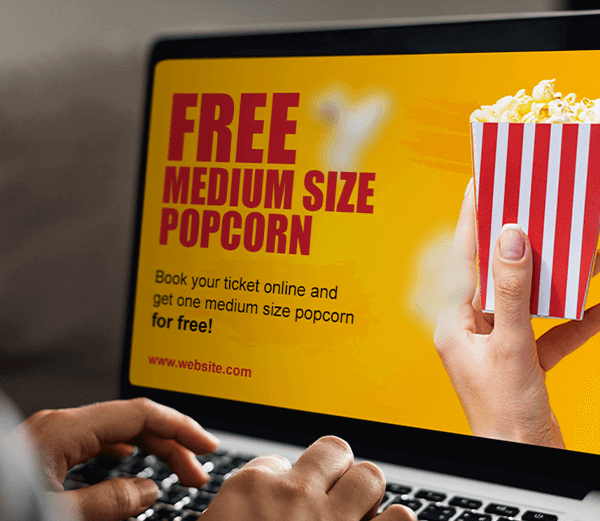 Intuitive content creation tools
Make your message stand out and impact the people that matter most to your business, quickly and easily. Drag-and-drop your media files into our platform, and also choose from thousands of free stock images and videos. Additionally, use our professionally-designed, industry-specific and totally customizable free screen layout templates to engage your viewers. You can also add news tickers, weather updates and more, in seconds! We're the best digital signage software because our features give you professional results while saving you design costs and time.
Remote screen management
In order for digital signage to work for your business, it has to also fit seamlessly into your workflow. Yodeck's cloud-based digital signage solution means you upload, edit and display content on thousands of screens, just by logging into our online platform.

Whether you're at HQ or on the go, you can manage your signage without having to physically go to each screen. Choose the best digital signage software so you have more time to focus on your core business priorities. The right digital signage platform must serve you, not the other way around.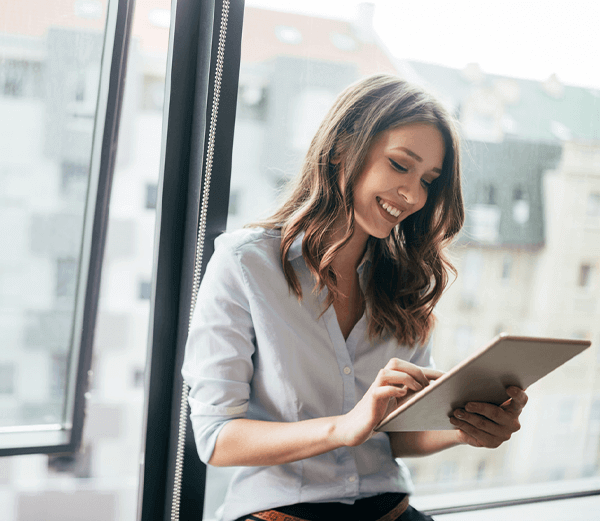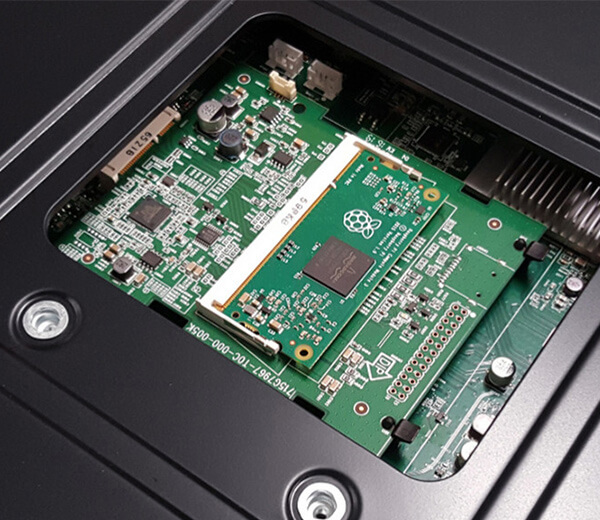 Enterprise-grade security standards
Firstly, Yodeck is ISO-certified. So you know we prioritize security for our clients and our own organization. Furthermore, our platform offers features that make it easy to align our signage solution with your corporate security strategy. Capabilities such as SSL, firewall and password policies as well as Player lockdown and storage encryption offer unprecedented security protocols.

Additionally, we based our Player on the Raspberry Pi, which incorporates top-notch security in its hardware design. Get the best digital signage security with Yodeck, so you can put your screens to work without worrying.
Easy setup for a seamless, hassle-free deployment
Save time and avoid frustration with a digital signage solution that's also super easy to deploy. You want to get your screens displaying content fast, so you engage your viewers from the get-go. Also, if you purchase Players from us, we send them totally pre-configured for your Wi-Fi!

Additionally, we send you the complete Raspberry Pi Player, with all the extras included. So you don't have to pay more for memory, power cords or heat-sink cases! No fuss, no muss – that's what you get from Yodeck, even if you have no tech experience.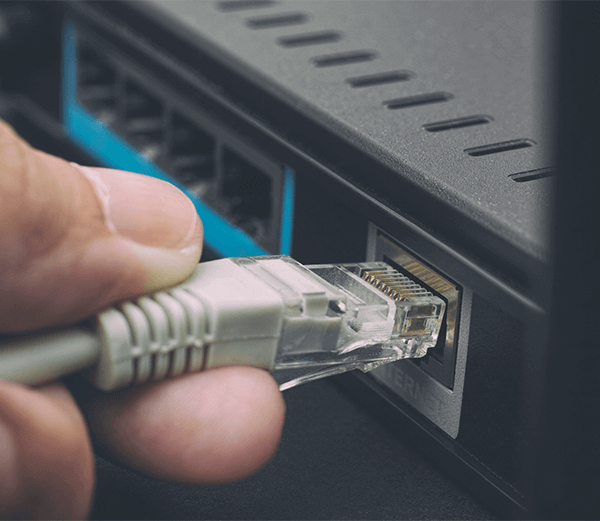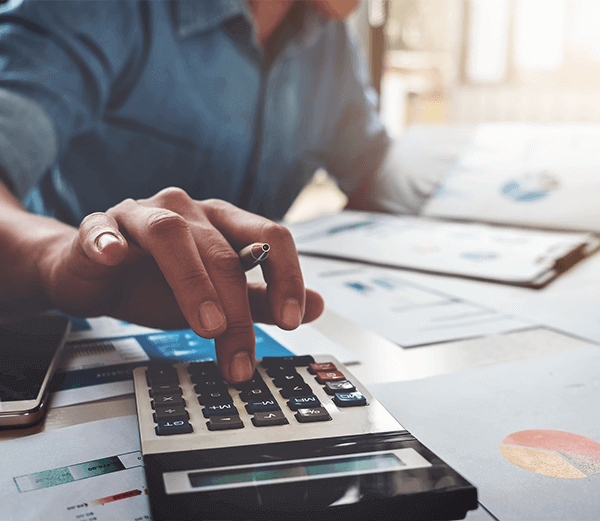 Extreme value for money with plans for all budgets
Get the best digital signage all-in-one solution at an unbeatable price. Firstly, our pricing plans meet the needs of all businesses, regardless of their size or industry.

Additionally, Players cost only $79 if you opt for monthly plans. Or if you prefer an annual subscription, you get the complete Player for free! Also, if you're a non-profit organization, we offer special discounts. Similarly, contact us for special pricing if you have a high-volume deployment. Most importantly, everyone gets remote tech support from our expert teams, for free.
Case Studies
Global organizations trust Yodeck as the best digital signage all-in-one solution. Check out
how they use our tech to boost their business, and get inspired! You can also book a demo
to see Yodeck in action.
R.C.S Anderlecht chose Yodeck for their football club digital signage solution for their stadium and locker room screens.
Swissport chose Yodeck as their digital signage solution for internal communications at at locations where they handle air cargo.
Midas chose Yodeck to display customer-facing digital signage at their automotive center services across France.
Global leaders choose Yodeck because our solution is intuitive,
professional and extremely affordable.
Our clients love us
Because we provide free digital signage software that's intuitive and simple to use!