Professional digital
signage for everyone
Our vision at Yodeck is to offer all our clients and Partners a stellar software product and top-notch customer service at an extremely low price. We believe that high-quality technology – which is what we strive to create daily – must be available to everyone. Because everyone must have access to the undeniable benefits tech brings that transform the way we do business. That's exactly why we insist on offering a professional digital signage solution at such an unbeatable price.
Almost all businesses and organizations have at least one screen on-site.
Our mission is to help everyone harness the power of their screens, in order to build better relationships with the people that matter to them most. Yodeck makes it easy for you to communicate more effectively with your customers, students, employees and community members. Professionally, affordably, easily.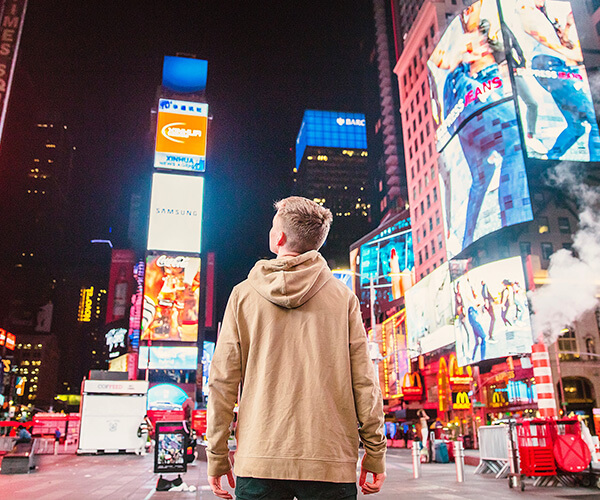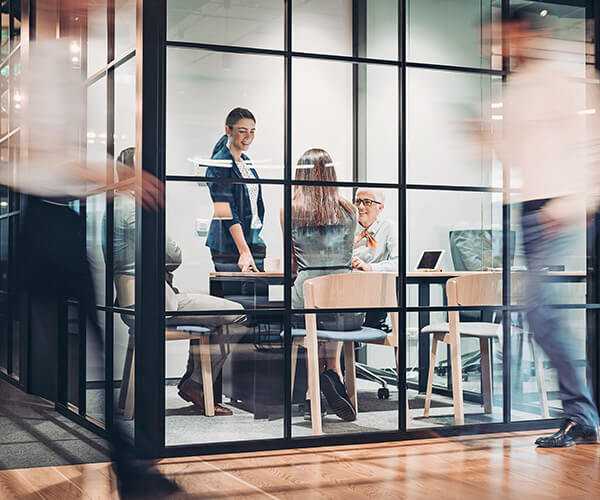 COMPANY OVERVIEW
Our story
We began in 2015, with a small, but extremely dedicated team of 3 software developers. In less than 5 years, Yodeck went from having one test customer to earning the trust of industry leaders. However, our core mission stayed the same: to offer professional, easy and affordable digital signage to all.

Yodeck currently powers tens of thousands of screens across the world, with more than 5,000 clients and 300 reselling partners, globally. Market leaders such as Autodesk, Adobe, Pizza Hut, Dominos, and Deloitte trust us for their Digital Signage strategy. Focusing on simplicity and ease of use, Yodeck is one of the fastest growing companies in the digital signage industry. We serve all kinds of businesses and organizations regardless of size, from the smallest customer to signage networks with thousands of screens.
LIFE AT YODECK
Our people are the secret of our success
There's one thing we recognize here, at Yodeck. We need our team, in order to succeed. That's why we invest in our people.
We want them to flourish, both personally and professionally. We definitely don't want our software developers, marketing team
or customer success managers to just "go to the office" every day. Instead, we want them to think of Yodeck as a place where
they thrive professionally and grow personally. And we want to have fun together, as a team, in the process.

Life at Yodeck means taking a Spanish class in the morning or ending the day with yoga.
Team trips and a personal training budget are standard perks, for everyone. For those of us who want something a little more
challenging, we've got AI seminars and guest lecturers.
And, of course, there's nothing like taking a break with a game of ping-pong!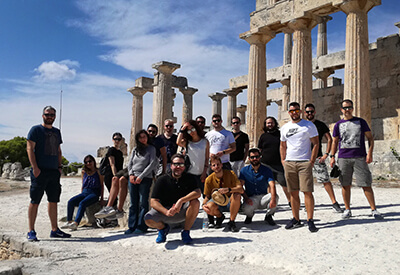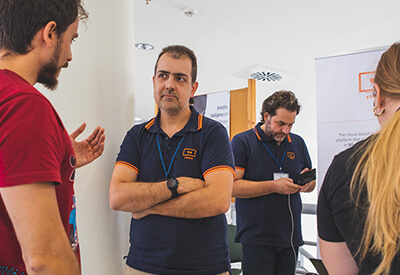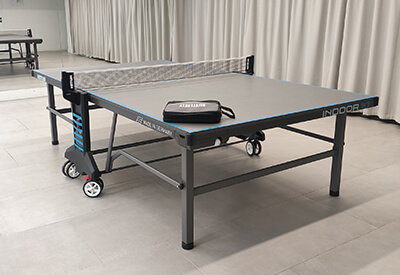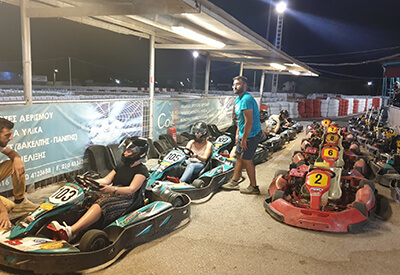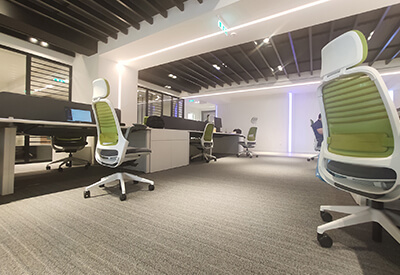 Meet the team
Vangelis Mihalopoulos
CEO

Nikos Kapetanos
LEAD BACKEND ENGINEER

Michalis Dimitriou
LEAD ENGINEER, FRONTEND

Valentine Konstantis
SOFTWARE ENGINEER

Kalia Kampouri
CUSTOMER SUCCESS MANAGER

Christos Georgiou
SOFTWARE ENGINEER

Kostas Sveronis
SUPPORT ENGINEER

Kelly Paschalaki
SALES ACCOUNT EXECUTIVE

Christina Condomaros
SENIOR COPYWRITER

Dionisis Zacharopoulos
FRONT-END DEVELOPER

Charis Kyriakou
FRONT-END DEVELOPER

Yiannis Mourgis
SENIOR GROWTH MANAGER

Konstantinos Apostolopoulos
SUPPORT ENGINEER

Aris Koligliatis
SOFTWARE ENGINEER

Georgia Argyrou
MARKET RESPONSE REPRESENTATIVE

George Dramitinos
CTO/CIO

Ilias Georgopoulos
PERFORMANCE MARKETING SPECIALIST

Spyros Panagiotopoulos
DEVOPS ENGINEER

Nikos Marousis
BACKEND DEVELOPER

Vasilis Manolas
AGILE COACH

Maria Papanikolaou
UI/UX DESIGNER

Petros Lymperopoulos
FRONT-END DEVELOPER

Eriana Panopoulou
UX RESEARCHER

Andrianna Anastasopoulou
FRONT-END DEVELOPER

Renia Sorou
HR GENERALIST

Iro Kasidiari
FULL STACK DEVELOPER

Christie Paraskevopoulou
SALES ACCOUNT EXECUTIVE

Kelly Parks
CHANNEL ACCOUNT MANAGER

Athina Lardi
CONTENT MARKETING MANAGER

Ilias Xanthopoulos
FINANCE & ACCOUNTING MANAGER

Antoine Chikhany
CHANNEL ACCOUNT ASSOCIATE

Emily Cardew
BRAND AMBASSADOR (VLOGGER)

Zoe Tsapou
FULL STACK WEB DEVELOPER

Konstantinos Bourantas
EMBEDDED SOFTWARE DEVELOPER

Christos Konstantinidis
PRODUCT OWNER

Ioannis Nanas
FRONTEND DEVELOPER

Stelios Ermogenides
SALES ASSOCIATE

Notis Athanasopoulos
WEB DESIGNER

Penelopi Alexandrou
CUSTOMER SUCCESS ASSOCIATE

Dimitris Adamis
BACK END DEVELOPER

Klajdi Bodurri
BACK END DEVELOPER

David Novick
CMO

Spyros Tselepis
SEO SPECIALIST

Vasilis Bachras
CRO SPECIALIST

Sami Sechante
SENIOR DESIGNER

Giannis Karagiannidis
PERFORMANCE MARKETING SPECIALIST

Αntonis Papa
BACK END DEVELOPER

Elvira Memou
FRONT END SOFTWARE ENGINEER

Tasos Vasilaros
CUSTOMER SUPPORT SPECIALIST

Antonis Mandilas
SALES ACCOUNT EXECUTIVE

Iakovos Frountas
FULL STACK WORDPRESS DEVELOPER

Giorgos Charitakis
CUSTOMER SUPPORT SPECIALIST

Nikos Xanthopoulos
CHANNEL MARKETING MANAGER

Kalli Rantou
FULL STACK DEVELOPER

Michael Souvermezlis
FULL STACK DEVELOPER

Dimitris Tsingos
PRESIDENT