RAYDIANT ALTERNATIVE: YODECK
Stellar features & security for a fraction of the price!
Effectively connect and engage with customers and employees when you power your digital signage screens with Yodeck, the intuitive, all-in-one Raydiant alternative. We offer businesses a full suite of content creation, screen management and security features at a price so affordable, it suits all budgets. Make an impact on the people that matter most, while cutting costs!
Market leaders trust Yodeck for easy, affordable and professional digital signage.
| Features | Yodeck | Raydiant |
| --- | --- | --- |
| Free for 1-screen | | Only for a few features |
| FREE Players with Annual Plans | | |
| Player Type & Cost | RaspberryPi($79), Webplayer($0) | ScreenRay ($449) |
| Plug-And-Play | | |
| 4K Resolution Support | | |
| Advanced Scheduling | | Only on Enterprise plan |
| Free stock Images | | |
| Tag-based Playlists | | Only on Enterprise plan |
| Playback Reports (Proof of Play) | | |
| Multi-User | | Only on Enterprise plan |
| Custom User Roles | | |
| Free Widgets(Apps) | | |
| Custom Widget | | |
| Free Templates (Layouts) | | |
| Drag-and-drop layout editing | | |
| Emergency Alerts | | |
| Price / screen per month | $7.99 | $59 |
| Price / screen annually | $95.88 | $588 |
Please note that all the comparisons mentioned above have been compiled objectively, based on the product information available from Raydiant product brochures/websites.
For any queries, please feel free to contact us.
Top 3 reasons why Yodeck is the #1 Raydiant alternative
1. Save $500+ per year, per screen!
We believe in the power of digital signage. So that's why we made it our mission to create a professional digital signage solution that all businesses can afford. For an unbeatably low price, you get a full suite of intuitive features as well as enterprise-grade security. We also give you complete, pre-configured Raspberry Pi Player kits for free with annual plans. In addition, our plug and play hardware means anyone can get screens up and running in seconds.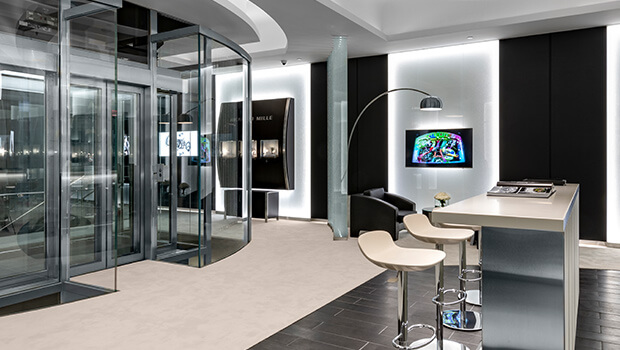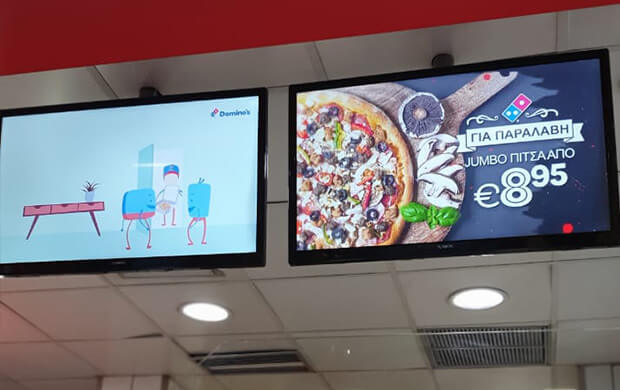 2. All-in-one content creation tools
The more you see how much digital signage enhances the customer or employee experience, the more content you'll display. That is why we give you all the tools you need to create signage content that wows your audience. Use our free, completely customizable screen layout templates so your content always looks professionally designed. Display your favorite services, such as ChartMogul, Google Analytics and Power BI dashboards, in seconds. You can also easily create sub-playlists or tag-based playlists to offer an immersive experience.
3. Enterprise-grade features
Your business requires security and access protocols in order to safeguard sensitive data and procedures. With Yodeck as your Raydiant alternative, digital signage will also align with your corporate security strategy. Rely on features such as Workspaces and customer user roles to streamline day-to-day processes and control access. Most importantly, you know you get the security your business deserves with Player Secure Lockdown and Storage Encryption.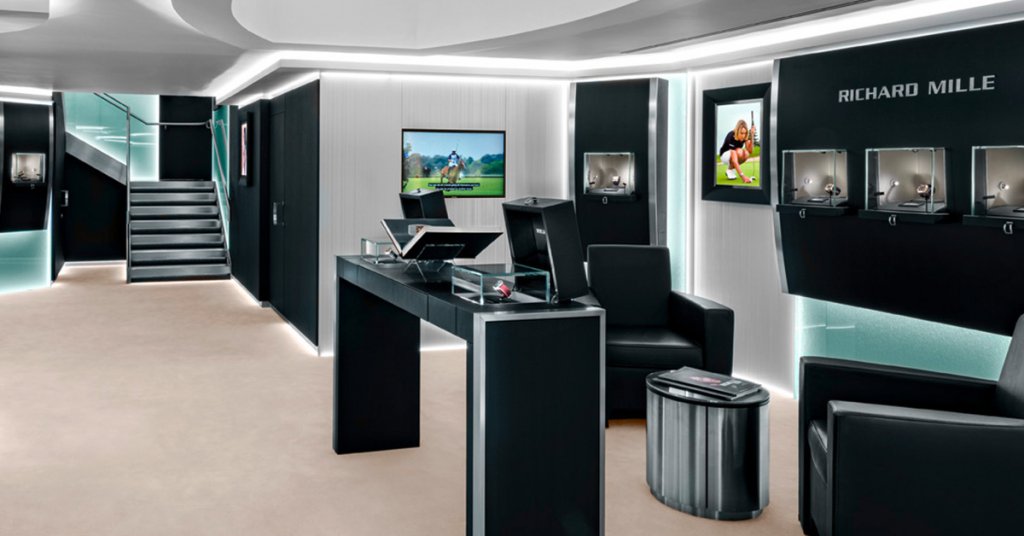 Choose Yodeck as your Raydiant alternative
Easy-to-Use Features
Choose from thousands of free stock images and videos, so you can get great content on screen in seconds from the very start. Additionally, our drag & drop feature makes it a breeze to upload media files to our platform from your PC. Also, add your own branding to our free screen layout templates designed for specific industries. Additionally, you can easily add your own images or videos to templates using our Screen Layout Editor. Also, display free dashboard integrations in just a few clicks.
Remotely Upload, Edit & Display Content
Get your media files, including images, videos and docs, saved on our platform in seconds, no matter how far from your screens you are. Just sign in and you can do all your uploading and editing remotely, because it's all on the cloud. Also, you can update and change content on thousands of screens with just a few clicks, without physically going to each screen. Additionally, you can create schedules for your screens, while you're on the go, and know fresh content gets displayed on all TVs!
Stellar Security
Your digital signage solution has to offer top security, as well as align with your own protocols. For that reason, our enterprise-grade security features offer you peace of mind and ease of use. Rely on SSL, firewall and password policies, in addition to Player encryption and lockdown. Depend on Yodeck as your Raydiant alternative, so that your digital signage hardware, data and content have the security your business requires.
Unbeatable Price & Free Players
We designed our pricing plans so as to make it possible for all types of businesses and organizations to deploy digital signage. Our extremely affordable plans, along with free hardware, make it easy for you to pick the right plan for you. Will you deploy many screens? Contact us for special pricing specifically for large orders, so you know you'll get the best deal out there. Also, you can take us for a spin, for free, for 1 screen!
Easy Setup
Our plug-and-play digital signage solution gets screens connected quickly and easily, so you can display content in minutes. Also, there's no tech expertise required for setup. Anyone can do it, so that your teams can put your screens to work without hassle. Also, if you opt for our annual plan, you will get pre-configured, complete Player kits for free!
Remote Support, For Free
Reach out to our expert tech support team for any assistance you require, so they remotely troubleshoot or guide you. In addition, ask us for more info about features and advanced customization, or give us feedback or ideas. Also, you can book a demo with one of our Customer Success managers and explore what Yodeck has to offer!
Our clients love us because we provide a professional, affordable and intuitive digital signage experience.