OPTISIGNS ALTERNATIVE: YODECK
More features,
stellar reliability!
Make your digital signage solution a key part of your business strategy with Yodeck, the top OptiSigns alternative. Engage your customers and make that sale, using intuitive content creation features designed to make an impact. And you can grow your digital signage deployment as you expand your business with optimized scalability. And that applies to both prices and functionality.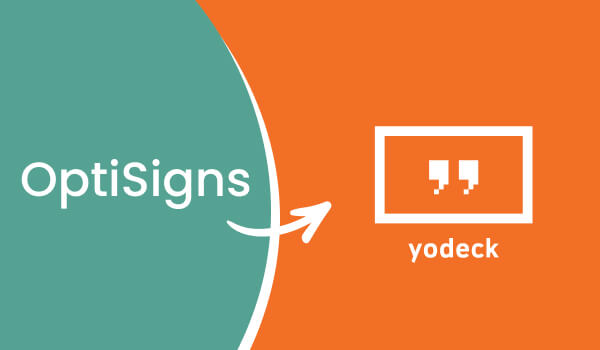 Global organizations trust Yodeck for professional and affordable digital signage.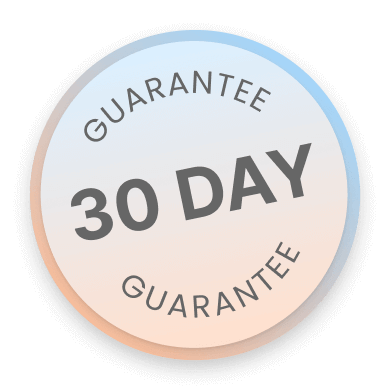 30 Days Money Back Guarantee!
Join us today to enjoy the value Yodeck Digital Signage Solution brings
to your business. With the 30 Days Money Back Guarantee, you can
enter the digital signage world risk-free!
Features
Yodeck
OptiSigns
FREE Players with Annual Plans
Supported Media Players
Raspberry Pi, ChromeOS, Android, Amazon, Windows, BrightSign

Offer: Get 20$ off your annual plan using your own hardware
Chrome OS, Android, Amazon,
Windows, BrightSign, MacOS, iOS
Unlimited Storage
Advanced Scheduling
Works Offline
4K Resolution Support
Support all file formats
Free stock Images
Tag-based Playlists
Playback Reports (Proof of Play)
Multi-User
Custom User Roles
Free Apps
Custom App
Free Templates (Layouts)
Not Editable
Drag-and-drop layout editing
Player Secure Lockdown

Price / screen per month

$7.99

$10

Price / screen annually

$95.88

$120
Disclaimer: Yodeck and its products and services are not authorized by, endorsed by, sponsored by or in any way connected to OptiSigns, Inc. All references to OptiSigns are for purposes of comparative advertising only and the OptiSigns trademarks remain the exclusive property of OptiSigns, Inc.
Top 3 reasons why Yodeck is the #1 OptiSigns alternative
1. Easy to use & Easy to scale
To get your message across, you need tools that help you create and display polished, professional and engaging content. With Yodeck as your OptiSigns alternative, you get a full suite of features across all plans that helps you do just that. Choose from thousands of free stock images and videos in our Galleries. And create dynamic tag-based playlists to streamline content management. Additionally, if you have many screens across various stores or branches, you get total screen management with our online platform. Make bulk changes online, and check the status of all your screens in grid view.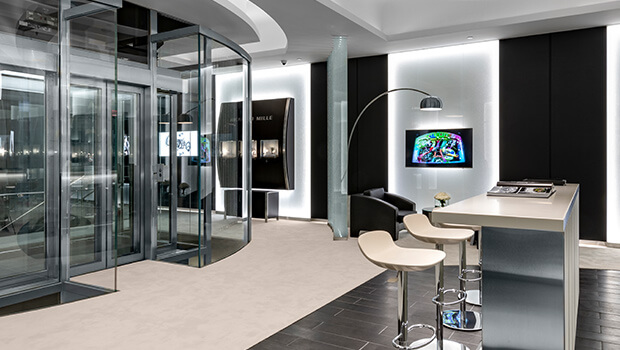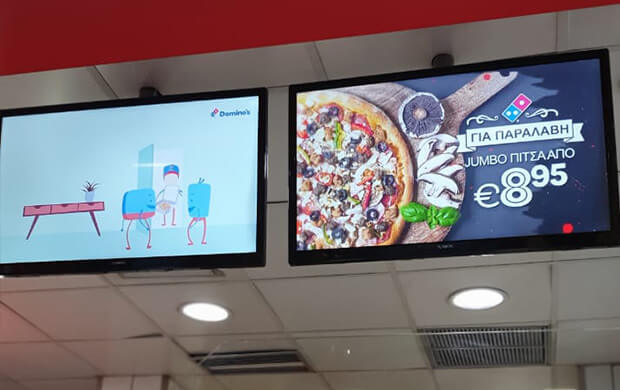 2. Quick and intuitive to install
Get your digital signage up and running in minutes, totally hassle-free. Setup requires absolutely no tech expertise with Yodeck as an OptiSigns alternative. Also, you can opt for free, WiFi pre-configured, complete Players to make it a true plug & play digital signage solution. And our Player works great with any TV you already own, including smart 4K sets or professional screens.
3. Enterprise-grade security at an affordable price
Security is paramount, whether you run a shop with a few screens or a large organization that spans the globe. That's why we ensure Yodeck digital signage offers enterprise-grade security standards, such as firewall and password policies, SSL, and Player lockdown and storage encryption features. We also provide you with Workspaces and custom user roles and permissions. So that screen and content management across locations and branches gives you the kind of flexibility your business requires. And it's all easy to use.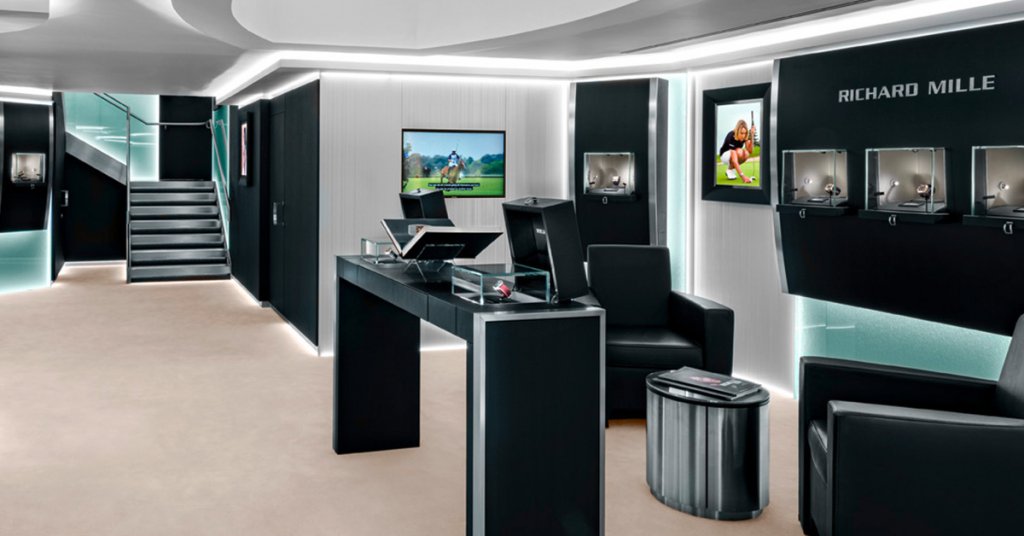 Choose Yodeck for your OptiSigns alternative
Easy to Use
Get free stock images and videos that make content creation a breeze. Also, choose from our free, industry-specific, and totally customizable screen layout templates to make your screens stand out. And you can edit them and integrate free apps like weather forecasts, news tickers and many more. Also, our drag & drop feature means you can upload all your own files with just a few clicks.
Remotely Save, Edit & Display Content
Upload your saved image, audio, video and document files while you're on the go, using our online, cloud-based platform. Also, get perfect playback as we support all formats. And you can edit and display content on all screens, without physically going to each screen. Just log in to our platform. Create schedules, use stock media and edit layout templates right from your PC and see it on your TVs in seconds!
Extreme Security
Align your digital signage solution with your corporate security standards using our enterprise-grade security features. Use SSL, firewall and password policies as well as Player encryption and lockdown. With Yodeck as an OptiSigns alternative, you know your digital signage deployment and all your content are both safe and secure.
Affordable Price
Our extremely affordable pricing meets the needs of all businesses. Got many screens you want to run? We offer special pricing for large orders, so you know you get the best deal possible. And you can check out our features before you subscribe, using our free plan for one-screen accounts.
Plug-and-Play
Install your signage solution quickly and easily, so you can show content in minutes. Anyone can set up their digital signage screens using our plug & play solution. Also, opt for an annual plan to get pre-configured, complete Players for free!
Remote Support
Our remote-access tech support is there to help, whether you need step-by-step guidance, expert troubleshooting or information about custom features. Want to see what Yodeck is like to make sure it fits your business? Just book a demo now!
Our clients love us because we provide a professional, affordable and intuitive digital signage experience.