Easy Conference Room Signage
Simplify room bookings, update teams and make navigation easy for guests, with meeting room digital signage.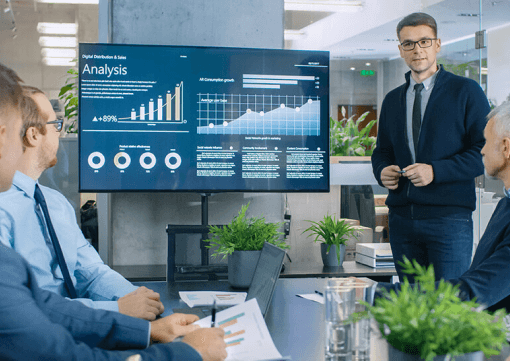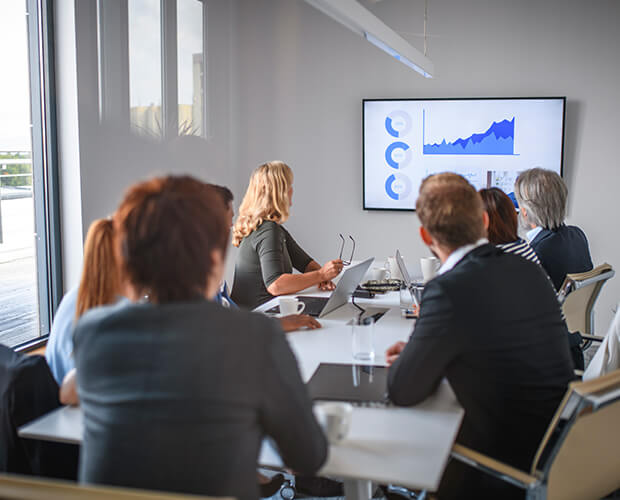 Why use conference room digital signage?
How meeting room digital signage helps you streamline office organization

Display your existing Google Calendars, in seconds
Use the power of meeting room digital signage, without changing the way teams book rooms. Get your Google Calendars on your TV screens in just a few clicks, using our free, easy to use apps. Therefore, teams can just glance at your signage screens and know when a meeting finishes, who is attending and when they can book a free slot.

Show updates to meeting room schedules, in real time
Any schedule changes happen centrally; and TV screens get updated remotely. With our centralized and remote screen management platform, screens display updated and accurate information, in just a few clicks. Additionally, large organizations with a sprawling campus can set up many screens, without worrying about physically making content changes.

Add images and videos to your signage content, to engage employees
Digital signage for conference rooms also works as a communications hub in offices. Display images and videos in seconds, to advertise and promote corporate events, activities and educational opportunities. Also, you can use screens to inform teams of health and safety guidelines.

Create an impressive screen layout with useful content
Use our free screen layout templates, to combine meeting room digital signage with news feeds, weather and traffic updates, and on-site menu promotions. Moreover, you can show PDF and Word files with company news and updates, on the same screen as your meeting room digital signage. Save time by using content your teams have already created.

Use meeting room digital signage during corporate events
Promote your company using your signage screens, when you host industry events, conferences or recruitment days. Firstly, your screens will help guests find their way to the right room, while on-site. Secondly, use your signage to promote your corporate values, outreach programs and hiring opportunities. You can also advertise upcoming conferences or lectures.

Help keep your teams safe in emergencies
All corporate environments need an emergency evacuation plan or a way to communicate safety alerts to employees. And your signage screens can double as an emergency alert system. Thus, your meeting room screens can help people evacuate, using CAP alerts or our emergency alert features.
Benefits of meeting room digital signage
Free, user-friendly meeting room digital signage templates
Our professionally designed, free templates help you display meeting room bookings as part of screen layouts, quickly and easily. Also, they're fully customizable, so you can add your branding or helpful, free, weather or traffic apps!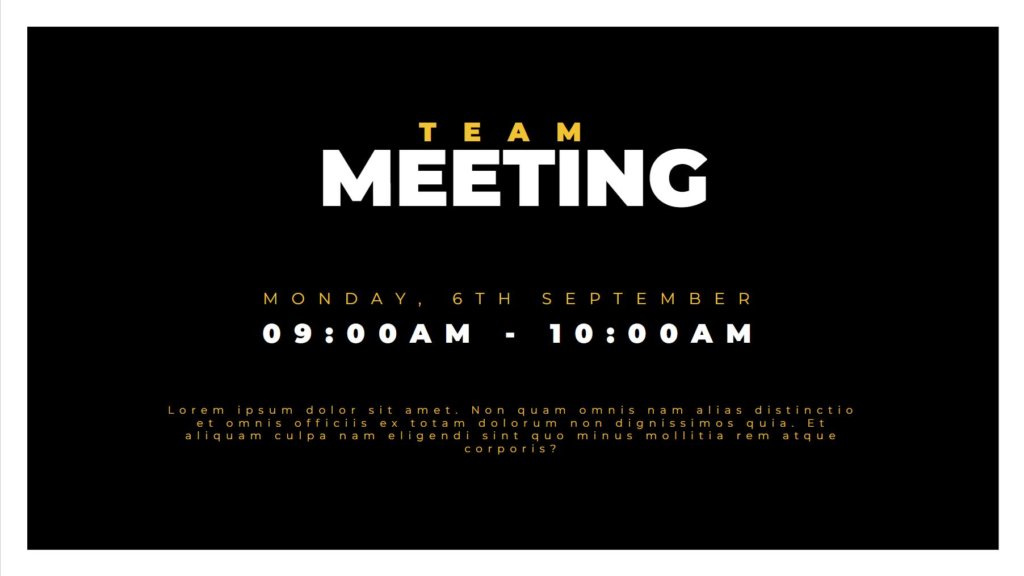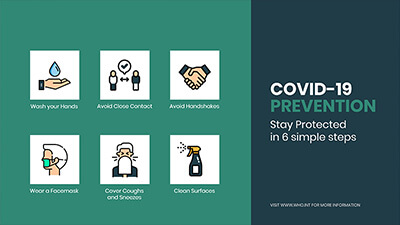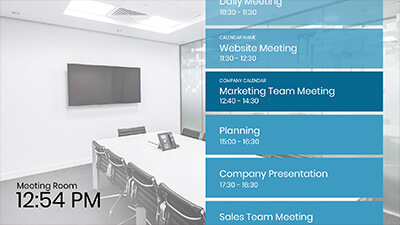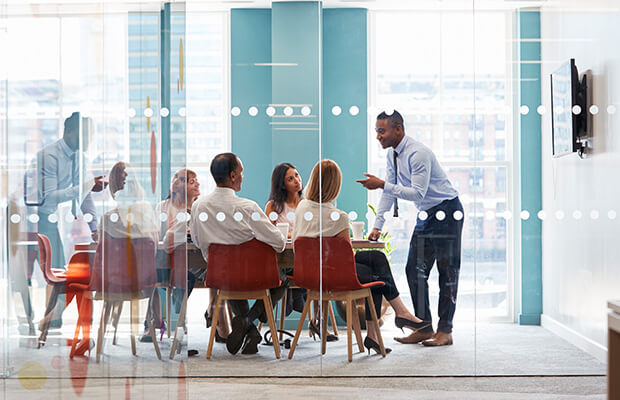 Added-value resources for meeting room digital signage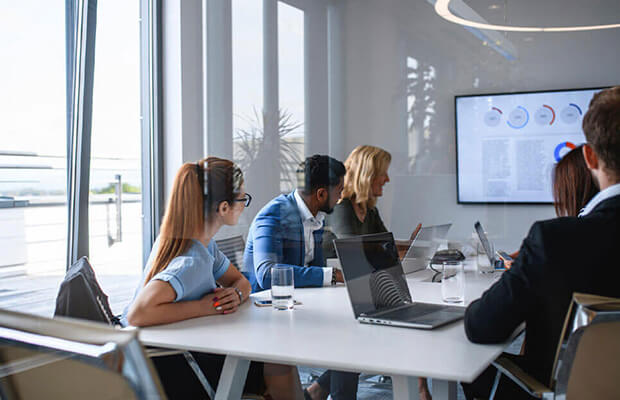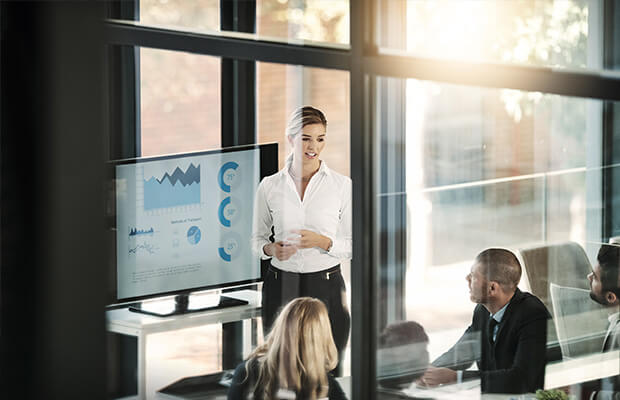 Why Yodeck
Easy to Use
Our free calendar apps help you create meeting room signs in seconds. Also, you can display additional media content. So choose from thousands of free stock images or copy & paste your corporate YouTube video links.
Affordable Price
Our extremely affordable pricing model comes with free, complete Yodeck Player kits for annual plans. We also offer special pricing when you deploy a large number of screens.
Free apps and layout templates
Enjoy free, professionally-designed apps and screen layout templates for your offices. You can also display corporate promo videos or event flyers in a great-looking branded layout in seconds.
Plug-and-Play
Get your hardware pre-configured with your WiFi credentials by us, at no extra cost. And you get the latest-model RPi Player with power adapters that fit your region's voltage and plug specifications.