Cost Effective Signage Solution
Make your screens stand out with Yodeck, the super affordable Screenhub alternative. Get all the features and capabilities of professional digital signage, at an extremely affordable price. From small businesses to multinational organizations, Yodeck has extremely affordable pricing plans for every need and budget.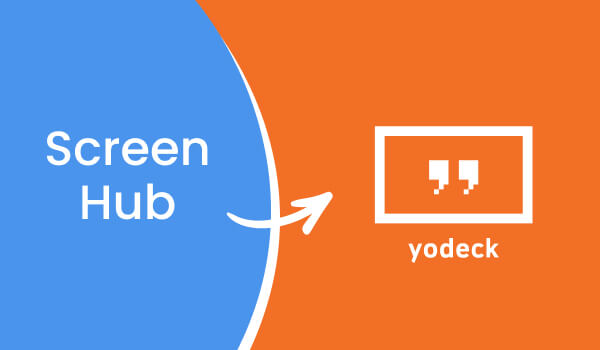 Market leaders trust Yodeck for easy, affordable, and professional digital signage.
| Features | Yodeck | Screenhub |
| --- | --- | --- |
| Free for 1-screen | | |
| FREE Players with Annual Plans | | |
| Works offline | | |
| Custom Widgets | | |
| Player Secure Lockdown | | |
| Workspaces for Restricted Access to Content and Screens | | |
| Support all file formats | | |
| Free stock images | | |
| Price / screen per month | $7.99 | $39 |
| Price / screen annually | $95.88 | $468 |
Disclaimer: Yodeck and its products and services are not authorized by, endorsed by, sponsored by, or in any way connected to Screenhub. All references to Screenhub are for purposes of comparative advertising only and the Screenhub trademarks remain the exclusive property of Screenhub.
Top 3 reasons why Yodeck is the #1 Screenhub alternative
1. Save up to $372 per screen annually*
Our goal is to make digital signage accessible to all organizations. That's why we have created budget-friendly pricing plans that can save you up to $31 on monthly plans and $372 if you go annually with Yodeck, the ultimate Screenhub alternative. Get access to free top-quality content creation features, remote screen management, and top-notch security features for every user.
*When switching from Screenhub($468/year) to Yodeck "Standard" ($79.90/year)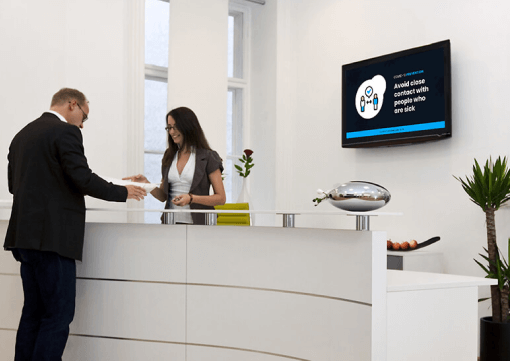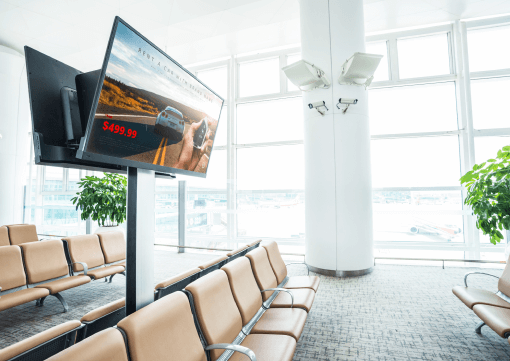 2. Free Players for Annual Plans
With any annual plan, you get the Yodeck Media Player, pre-configured with your Wi-Fi credentials, for free! Our complete Player kits include extra memory, an HDMI cable, a case with a heat sink, and a power adapter. Yodeck is the most simple and easy-to-set-up Screenhub alternative.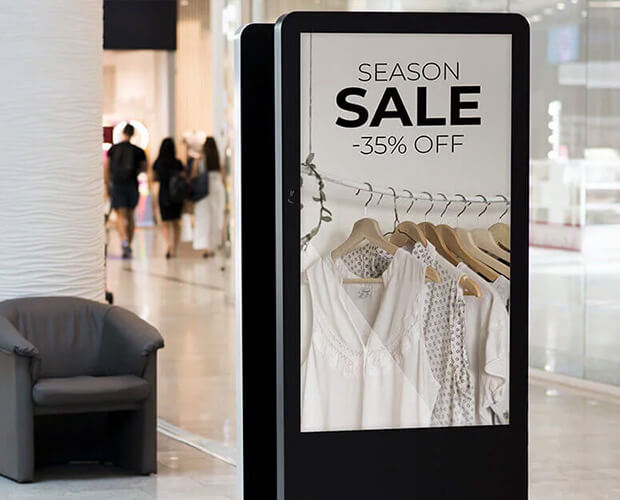 Choose Yodeck as your Screenhub alternative
Remote Access & Control
You can access and manage your Yodeck account completely remotely. All you need is a device and an internet connection. Simple as that. Yodeck is the ultimate cloud-based Sceenhub alternative that you're looking for and we're here to make it super easy for you to control your content.
Secure Way to Display Content
Yodeck offers extreme security features and reliability, so you can have peace of mind. Rely on SSL, firewall, and password policies, in addition to Player encryption and lockdown. All your data and content are safe with Yodeck, so you can just enjoy a digital signage solution you can trust.
Pricing Plans for Everyone
Our priority is to make digital signage accessible to everyone. That's why we keep our prices low for all types of businesses and organizations, no matter the size. The super-affordable plans, along with free hardware, make Yodeck, the best Screenhub alternative for you.
Free Support
Our tech support team is always here to help you with any issue you may face. Just reach out to us and we will assist you in any way we can. And if you have any questions or want to better understand our products book a demo and explore what we have to offer you.
Our clients love us because we provide a professional, affordable and intuitive digital signage experience.