Digital Signage for Education, Schools and Universities
Cultivate strong student, faculty and staff communities, by displaying campus events & news with education digital signage. Attract prospective students & impress visitors.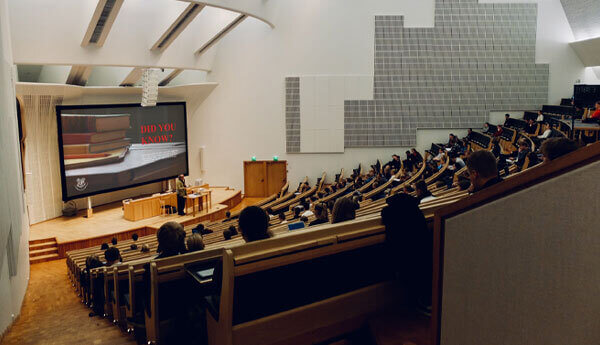 Communicate campus events
Display information about club meetings, concerts, athletic events, lectures and school functions with education digital signage. Show content you already prepared, like Word, PDF & PowerPoint files, on your screens in seconds with a simple drag & drop.

Show school cafeteria menu boards
Advertise & update menu board content in seconds remotely, no matter where you are, through our centralized screen management dashboard. Also, display health & nutrition information using playlists.

Promote local info
Show helpful info like weather & traffic updates, town news, local fairs & charity events. Advertise cultural festivals and volunteer opportunities that could be of interest to faculty and students.

Show off school spirit
Display highlights of student life, by creating a playlist from your social media hashtags or posts. Just use our social media widgets with the power of an electronic sign board.

Advertise campus bookstore sales
Advertise special offers and sales at your campus bookstore, with just a few clicks with a digital signage education solution. Help new students during orientation, simply by using electronic signs for schools & universities.

Strengthen school security
Incorporate your digital signage screens into your security strategy & CAP services. Also, you can display emergency alerts and evacuation instructions using Yodeck, the best digital signage for education.
Free digital signage templates
for Education
Grab our free screen layout templates and wow students and visitors with professionally designed content.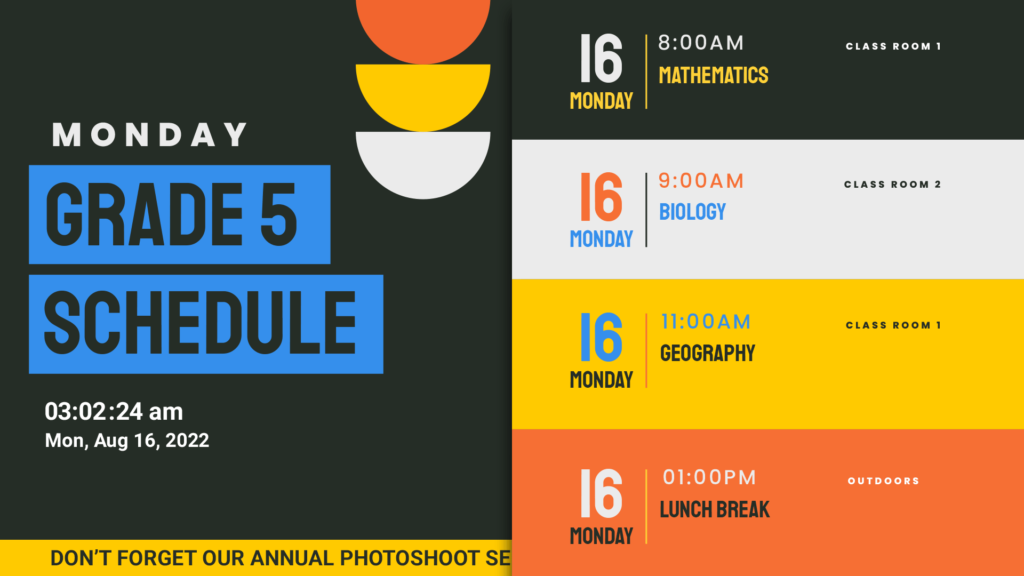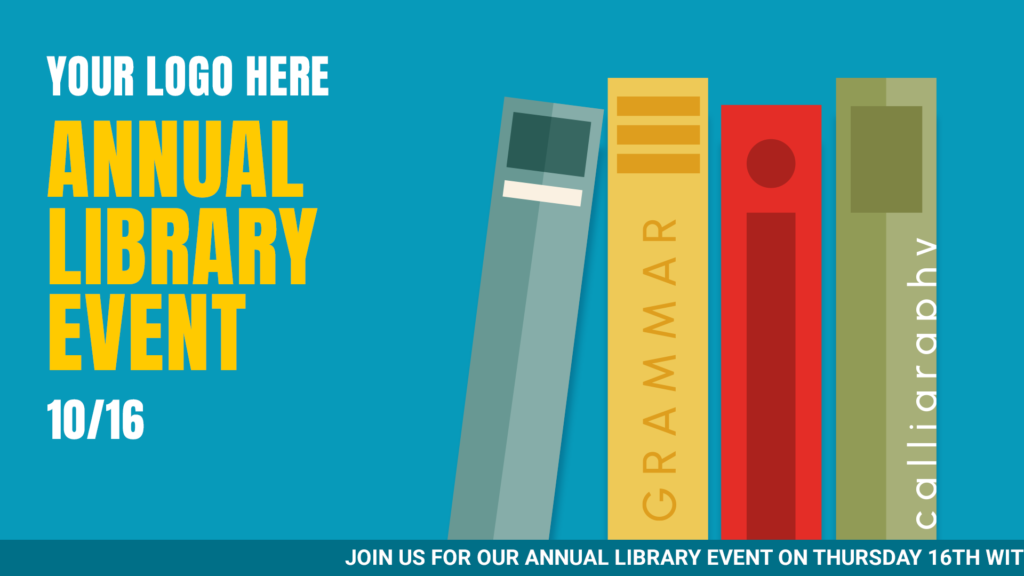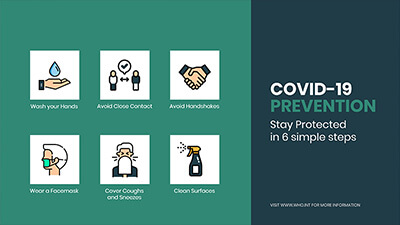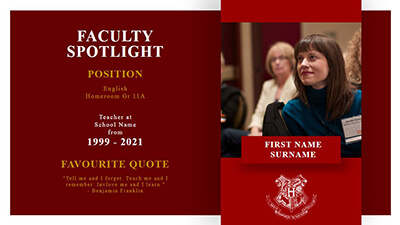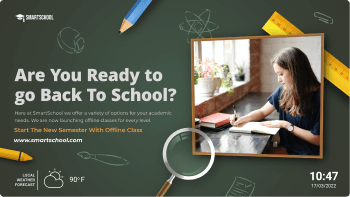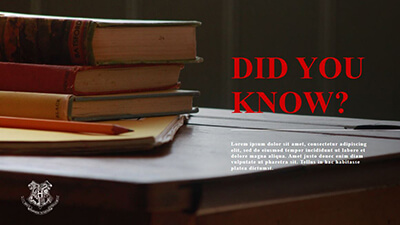 Why Yodeck
Easy to Use
Add free stock images and videos from our galleries to create visually engaging content that enhances your message in seconds. Also, design professional, polished content with free screen layout templates and widgets. And you can edit and display content remotely through our online platform.
Affordable Price
Take advantage of our extremely affordable pricing model with free preconfigured hardware kits for annual plans. And we offer a free plan for single-screen usage so you can see if we fit your use case.
Upload Any Type of Content
Easily upload any image, audio or video format. It also supports Word, PowerPoint and PDF files. And you can just drag & drop the file from your PC into our online platform for uploading.
Extreme Security
Rely on enterprise-grade security, including SSL, firewall and password policies. Additional features include Player lockdown and storage encryption.
Remote Support
Get hassle-free troubleshooting with Yodeck's free remote-access tech support, for all plans.
Featured Posts
Use free school signage templates to create engaging digital signage content that makes an impact on students.
Digital signage created by students offers a versatile new educational tool that gets kids involved and engaged.
Someone once said that we don't need no education, and that we don't need no thought control.