Digital Signage for
Offices & Internal Communications
Use office digital signage to elevate your workspace. Display data dashboards with real-time updates, manage your meeting rooms and share news & events. Wow and engage your employees, easily.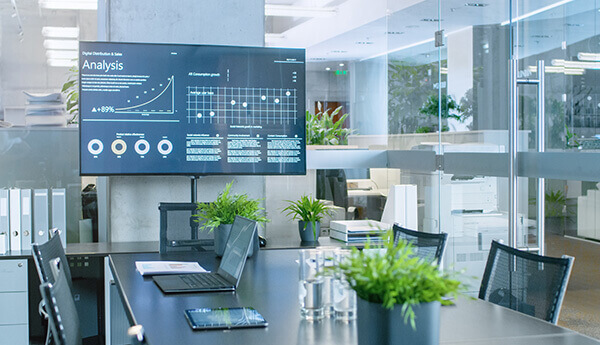 Display dashboards
Important metrics help employees align with your corporate strategy and pivot when needed. Also, corporate displays improve collaboration across teams by sharing know-how and success stories.

Communicate alerts
Use office signage screens in your emergency response strategy and display alerts in lobbies and other common areas. Additionally, integrate screens with CAP services or use our in-platform feature.

Strengthen team building
Communicate corporate events, training sessions, milestones, and successes with modern office signage screens. Welcome new employees and promote social get-togethers with our easy-to-use corporate digital signage widgets & templates.

Show local info
Display helpful info like weather & traffic updates, news headlines and other useful alerts. Or create your own corporate news feed with organization-specific news and alerts by using signs for offices.

Meeting room management
Digital display boards for offices help you avoid interruptions and improve organization. Just use small screens outside meeting rooms. Also, streamline organization with online calendars instead of hard-copy bookings.

Staff training
With signage for offices, you can train your staff and display reminders of health-code and other safety regulations. You can also use your screens to promote local or international training opportunities.
Free digital signage templates
for Offices
Grab our free screen layout templates and wow your employees with professionally designed content.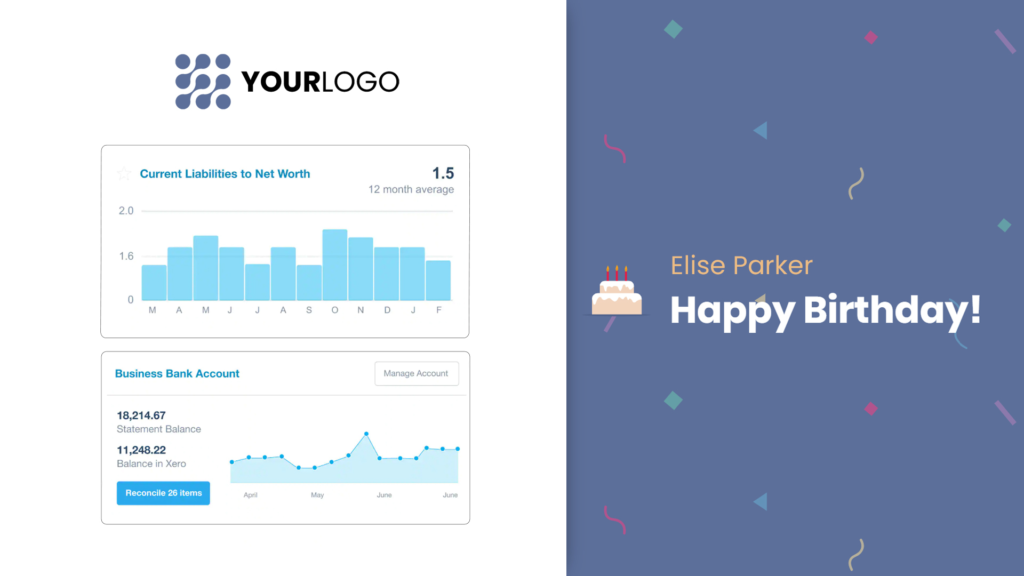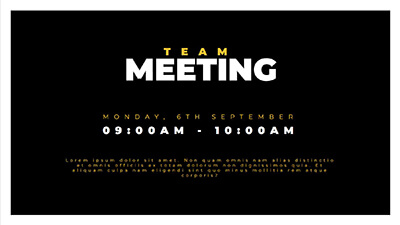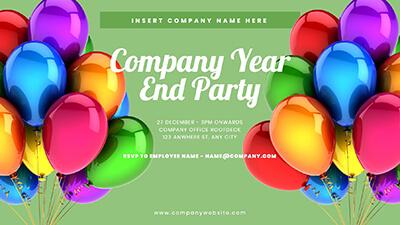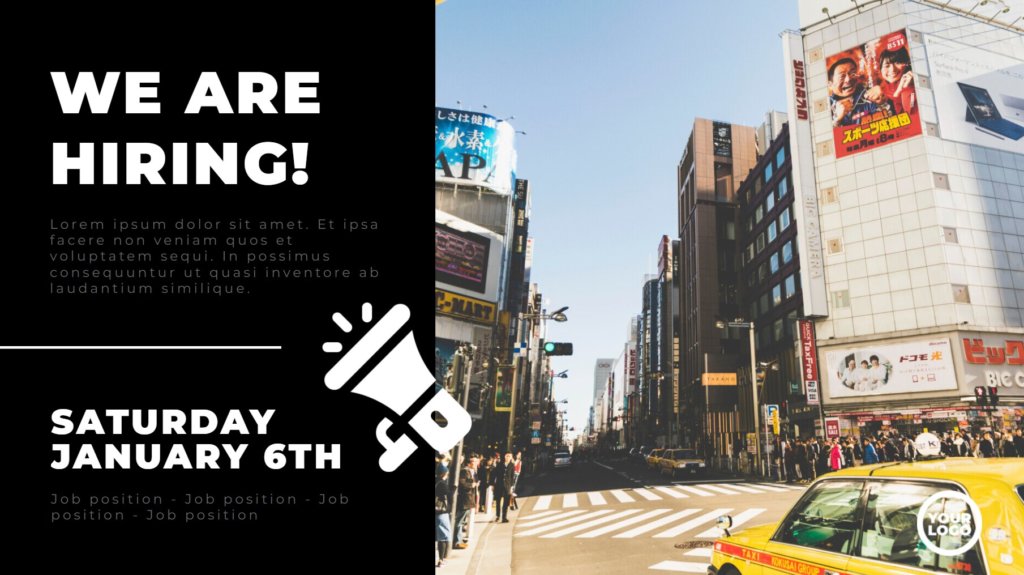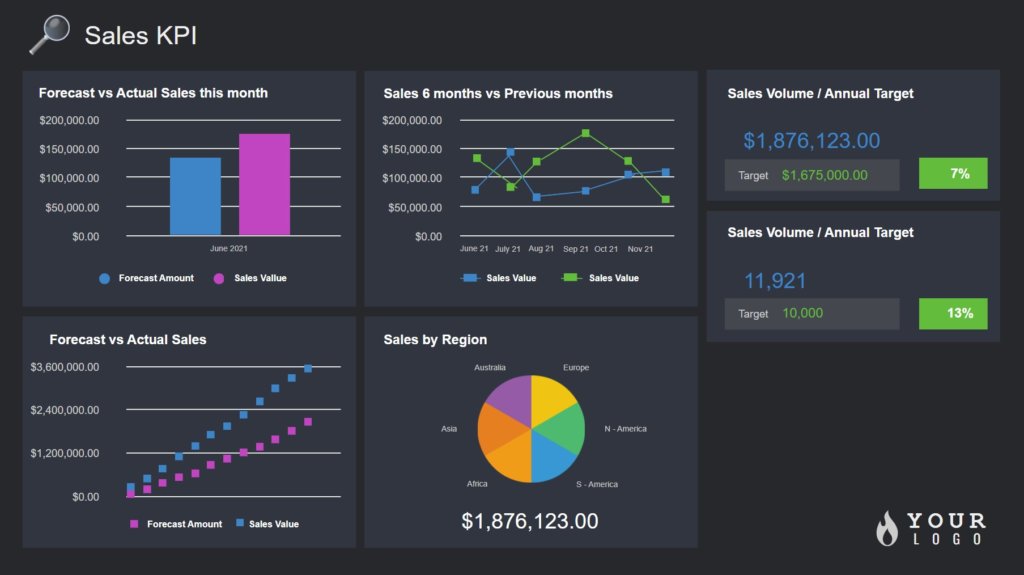 Run one screen for free
See the benefits of Yodeck in action!
Put your screens to work and amaze your viewers, cost-free!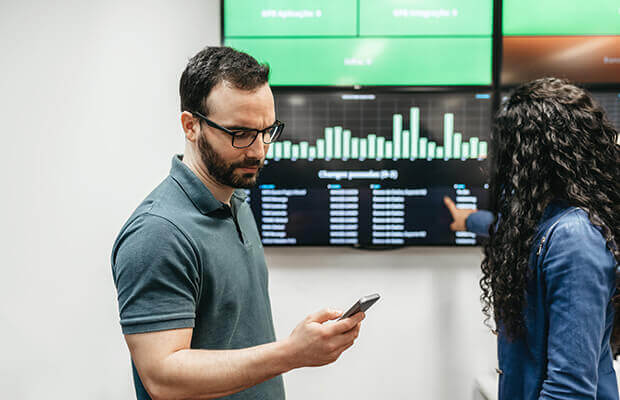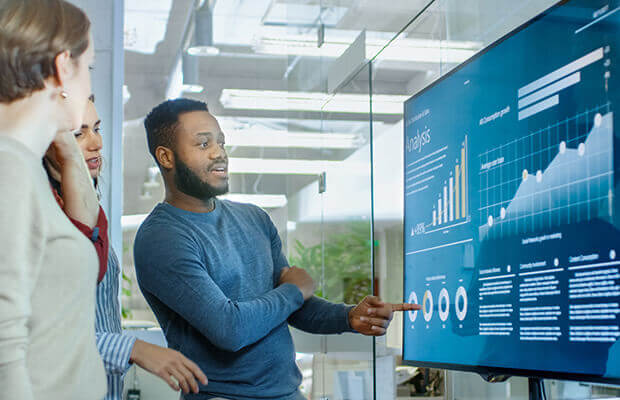 Why Yodeck
Easy to Use
Our free stock image and video galleries help you create visually engaging content that enhances your message in seconds. Design content like a pro with free screen layout templates & widgets. Also, upload, edit and display content remotely, from your PC, using our online platform. You don't have to physically go to each screen.
Affordable Price
Benefit from our really affordable pricing model with free pre-configured hardware kits for annual plans. Running just one screen? It's free, so you can check out our features! Try Yodeck out, the best corporate digital signage software.
Upload Any Type of Content
Upload any image, audio or video format with an intuitive drag & drop feature. Or use Word, PowerPoint and PDF files you already created and save content production time. Plus playback is seamless and you can update screens remotely, in seconds, from headquarters. So, centrally create and display content across TVs in all subsidiaries.
Plug-and-Play
Connect screens and show content in minutes. No tech expertise is required, and it's as easy as 1-2-3. Streamline deployment without IT-intensive procedures.
Extreme Security
Get enterprise-grade security standards, including SSL, firewall and password policies. Plus rely on Player lockdown and storage encryption features so your digital signage aligns with your corporate security protocols.
Remote Support
Get hassle-free troubleshooting with Yodeck's free remote-access tech support. And all plans benefit from stellar customer success guidance.
Featured Posts
Workplace digital signage offers benefits ranging from increased productivity and efficient communication to energy savings.
Get a free digital signage corporate communications template from our Gallery and show informative content on screen in seconds.
Display your data dashboards on digital signage screens to design a solid marketing strategy.