Easy wayfinding digital signage software
Display location maps, meeting room schedules and event programs to create seamless navigation for visitors using wayfinding digital signage.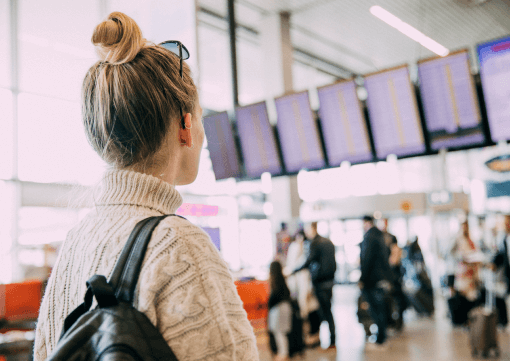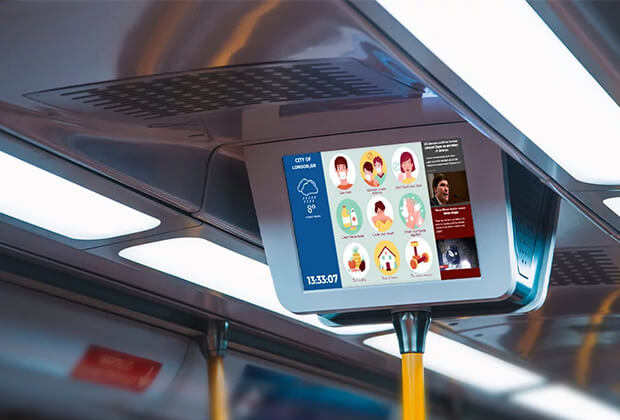 Why use wayfinding digital signage?
Ways you can use wayfinding digital signage

Provide seamless navigation
Display building maps and office listings to elevate the visitor experience. Rely on images and videos to get students, employees and visitors where they need to go, in an engaging way. Wayfinding signage also minimizes confusion and optimizes the on-site experience.

Display emergency alerts
Ensure the safety of everyone on-site. Alert visitors of elevator and escalator malfunctions and direct them to the closest alternative, in real time. Additionally, use your wayfinding screens to usher people to safety, in case of fire or other emergencies.

Customize event planning
Tailor the content displayed on each screen, depending on your event program. In addition, centrally create schedules that automatically and remotely display information pertaining to what is taking place, in real-time.

Display room bookings
Wayfinding software makes it easy to use your screens to inform employees and visitors of room bookings events and office wayfinding. Also, display useful updates, using our free Google Calendar apps to show content in just a few clicks.

Engage visitors with catchy content
Create buzz for important events happening on-site, by displaying social media feeds. Furthermore, maximize attendance and enhance interactivity by utilizing touch screens. Wayfinding signage systems also update content remotely, in real time.

Delight viewers with useful information
Don't limit your wayfinding signs to maps and listings. Display news tickers, weather reports and more information your visitors value, with creative wayfinding signage.
Benefits of wayfinding digital signage
Free, user-friendly templates for wayfinding digital signage
Our professionally designed free templates let you design great wayfinding content quickly and easily. They're fully customizable, so you can add your own images and branding, and upgrade your signage and wayfinding design.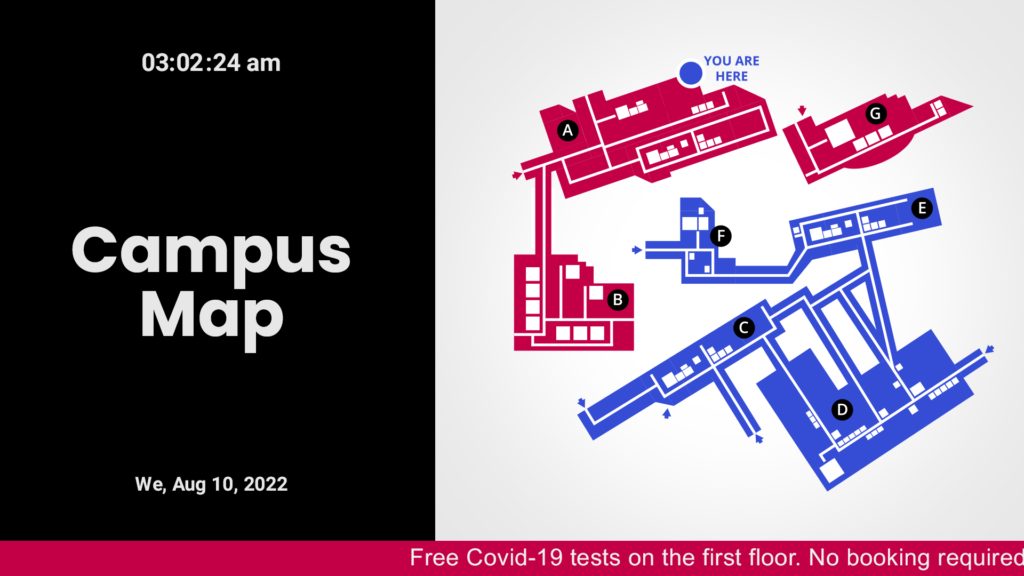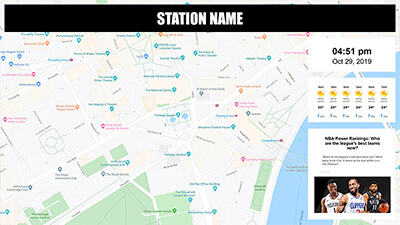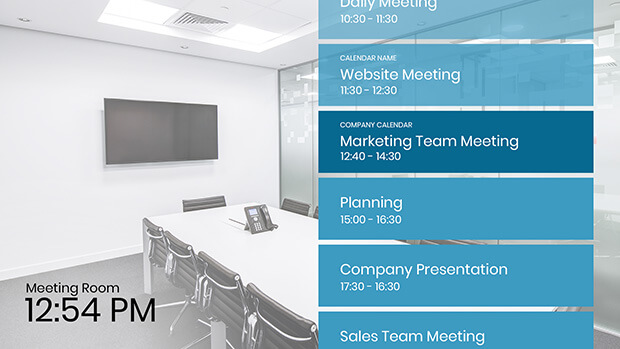 Added-value resources for wayfinding digital signage
Why Yodeck
Easy to Use
User-friendly drag & drop features make it a breeze for anyone to add maps, images and videos. No tech-savvy required, so you can implement and take advantage of wayfinding digital signage in seconds.
Affordable Price
Take advantage of an extremely affordable pricing model with free, complete Yodeck Player kits for annual plans. Wayfinding digital signage may require many screens, and we also offer special pricing.
Remote screen management
Upload and display content from your smartphone or laptop, no matter where you are. There's no need to physically update each screen, which makes displaying emergency alerts extremely quick and easy to do.
Plug-and-Play
Get your hardware pre-configured with your WiFi credentials by us, at no extra cost.