LIBRARY DIGITAL SIGNAGE
Screens + stacks attract more students
Transform your library into a vibrant experience that engages students. Use library digital signage to advertise new books, events, support services & education resources.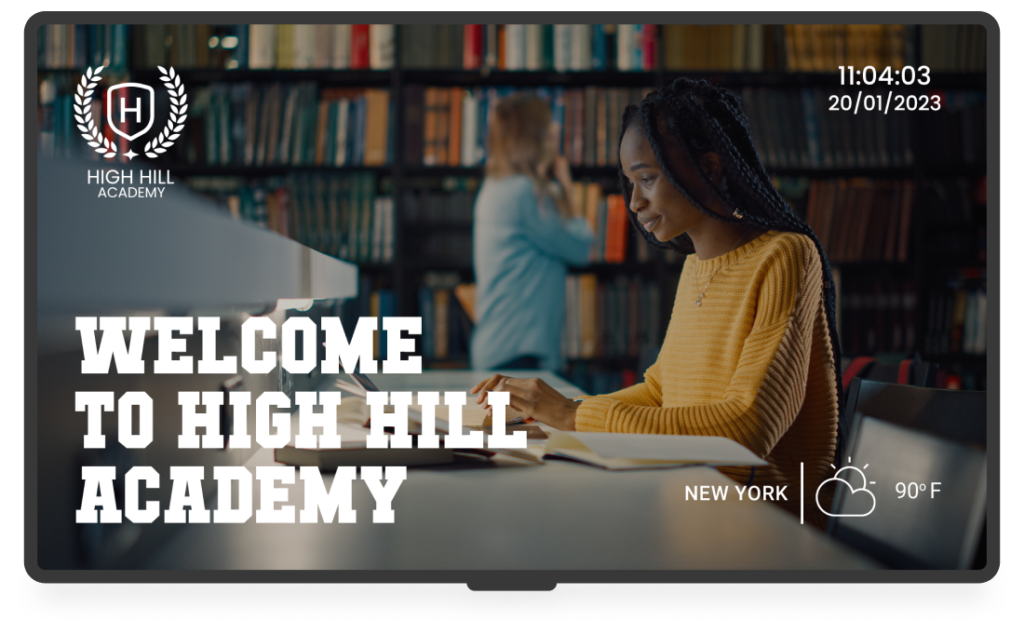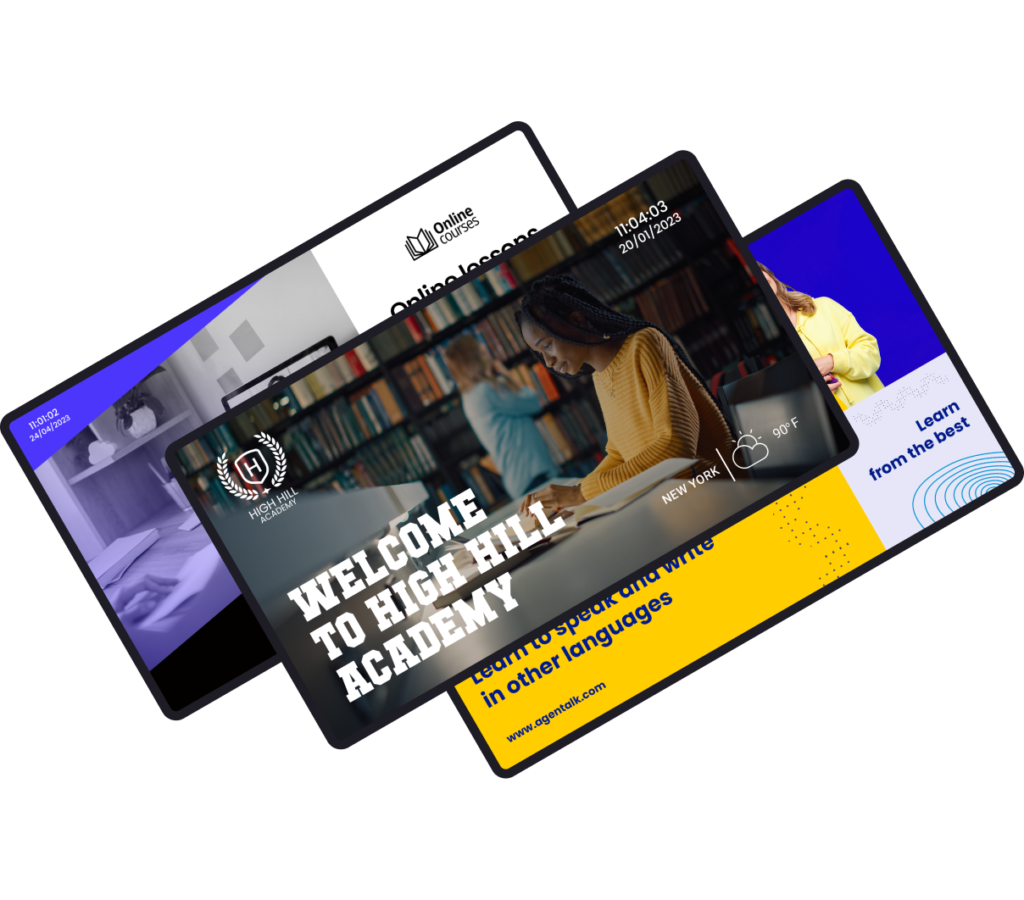 Customize FREE library signage templates instantly!
Benefits of easy & affordable library digital signage
YODECK APPS
Tech & tradition go hand-in-hand
Yodeck's free, easy-to-use apps level up your screens and attract attention. Use useful and fun apps, from time & date and calendars to social media feeds and news tickers from trusted sources.