CAMPUS DIGITAL SIGNAGE
Make campus life enjoyable & safe
Keep students, teachers, and visitors informed and safe by using Yodeck, the #1 easiest-to-use digital signage solution. Showcase student successes & promote campus events.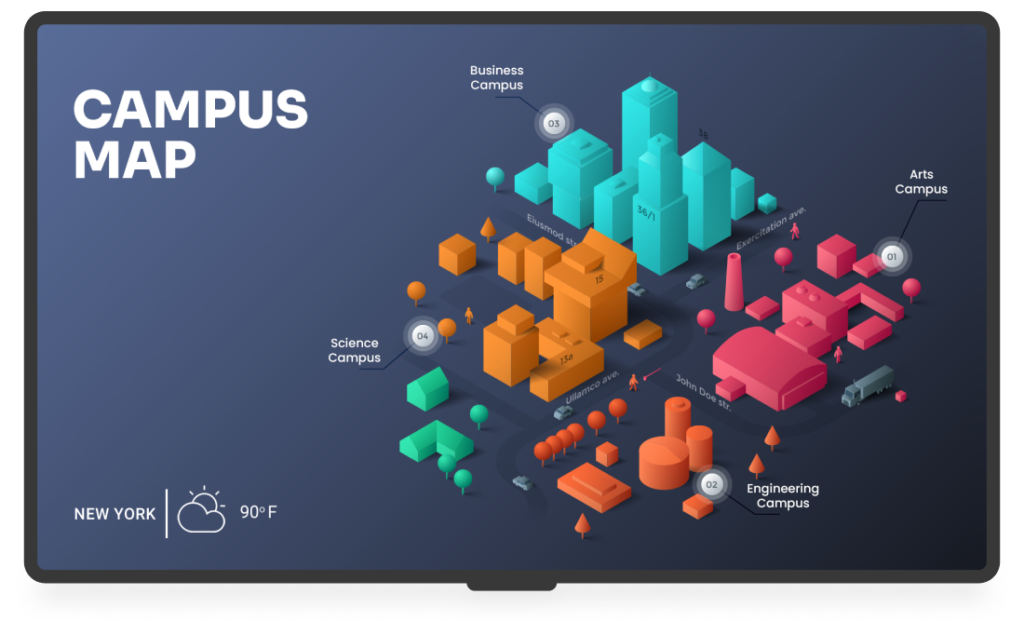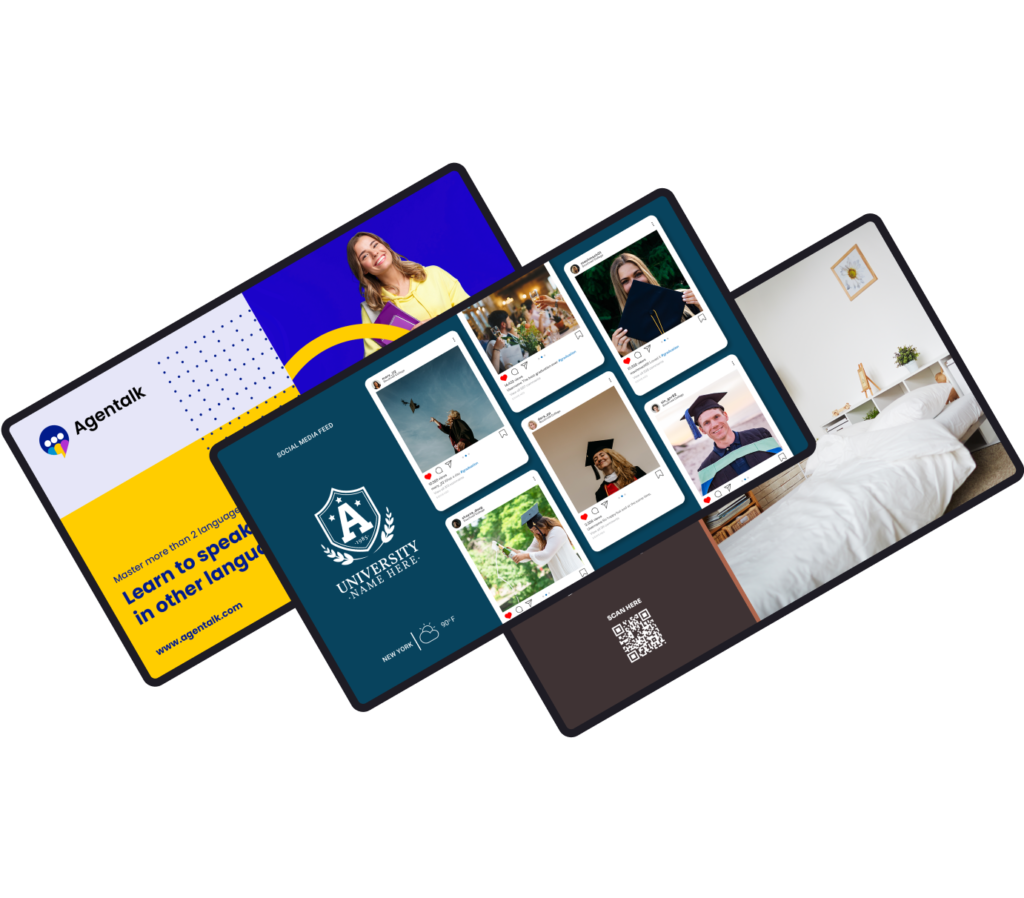 Personalize free education templates to engage students
Benefits of college campus signage
YODECK APPS
Create engaging content
Use our free apps to display engaging content and welcome new students. With Yodeck you can showcase any type of information you can think of, effortlessly.