Is there a place for digital signage in schools? You bet. Surprised? Don't be.
Digital signage isn't just for big corporations and retail. The awesome students of Helix Charter High School's Edge Lab proved it. They took our Yodeck software, added their STEAM savvy, and voilà. They built an impressive video wall to power student-designed and run content. Intrigued? We were. And we're proud to help such incredible student initiatives in cutting-edge programs like the Helix EDGE Lab.
What's the Helix EDGE Lab?
It's an impressive in-school "maker space" workshop that gives students the tools, skills and support they need to harness innovation. This lab encourages students to investigate science, technology, engineering, arts and math disciplines. And it's where students can unleash their creativity.
Want to tinker with robotics or 3D printing? The EDGE Lab's got you covered. Wondering how you can combine your passion for both electronics and knitting? The Helix EDGE Lab teaches you how to tinker with wearable electronics. That's the beauty of the EDGE Lab. Students get to explore and expand technology of all sorts.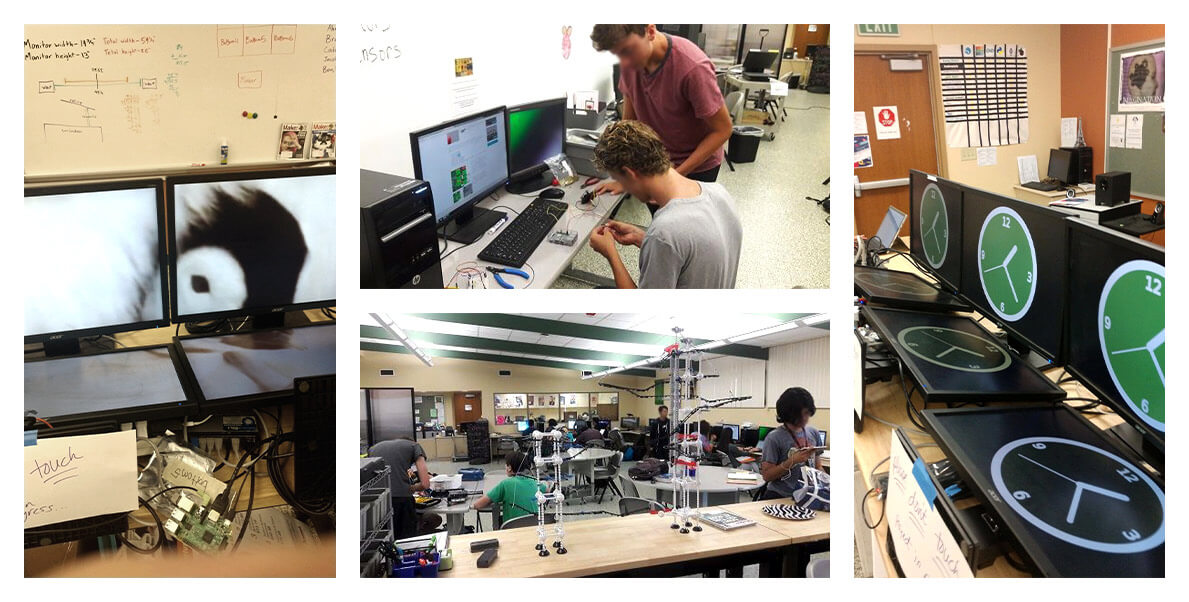 And that's where Yodeck helped out. Digital signage for students? That was the EDGE lab's new project. We were approached by Ben Potter, a Helix Charter High School student who's part of the Helix EDGE Lab. Ben and his fellow innovator, Victoria Slocum, wanted to build a Raspberry Pi-powered video wall. And they thought Yodeck would be a perfect fit. But they needed our help. And we jumped at the chance.
Digital signage for students: Yodeck and the Helix EDGE Lab video wall
Ben and Victoria had big plans. Which included six screens in total, with a 2×2 video wall, all running student-designed content. And we're beyond happy to say it was a great success. The students set it all up on their own, and the content they've got planned is pretty impressive. Not only will they display graphics, schedules, upcoming events, videos and other helpful info they create themselves. They'll also use it for gaming. The plan is for the video wall to showcase student-designed platformers and text-based games.
An added bonus? The video wall and peripheral screens will also be used for other Helix EDGE Lab workshops. Which means Yodeck's digital signage tech will help even more students achieve their tech goals. And you know what really makes us truly proud of our product and the Helix EDGE Lab students? That Ben and Victoria were so happy with Yodeck they want to create a workshop to teach other students how to use it too.
There's no higher praise than that kind of buzz. And from the next generation of innovators, no less.
See digital signage for students in action!
We're super impressed with the work Ben, Victoria and all the Helix EDGE Lab students did. And we want to show it off. So check out the following photo with their video wall up and running.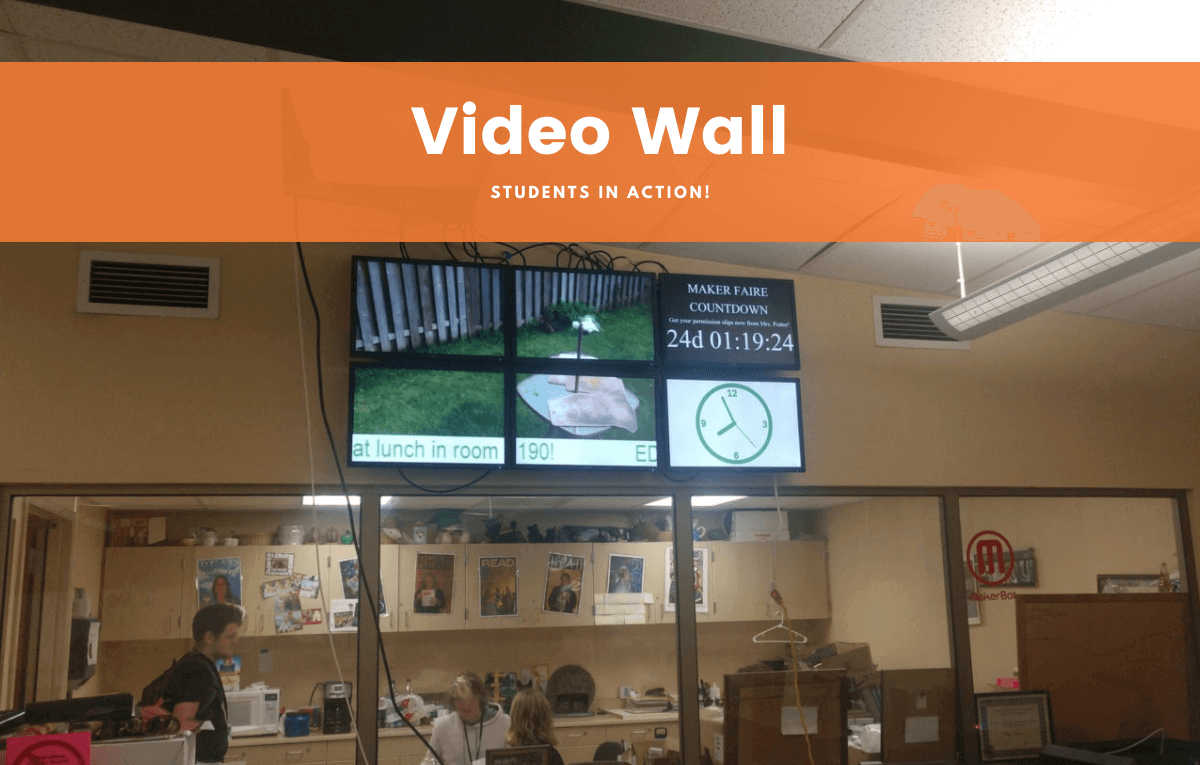 So what's it all mean?
Digital signage created by students can work wonders. Especially when tech-savvy students like the EDGE Lab team make the tech work for them and take it to the next level. Because digital signage isn't just about promo and marketing. It's also about tinkering with new technology, creating new content, meeting new needs. Like with the awesome Helix EDGE Lab students. For them it's all about innovation and the future and trying out something new. And we couldn't be more proud.