QR CODE MENU
Enhance customer experience & boost orders
Elevate your restaurant and offer customers a contactless and interactive experience with a QR code menu. With Yodeck, displaying a contactless menu QR code becomes effortless and seamless.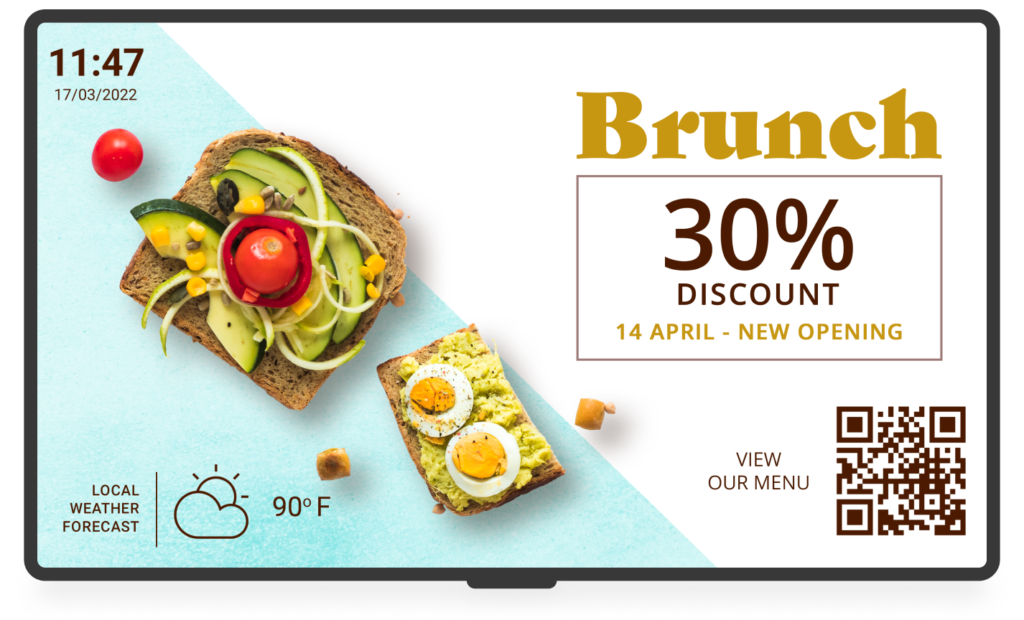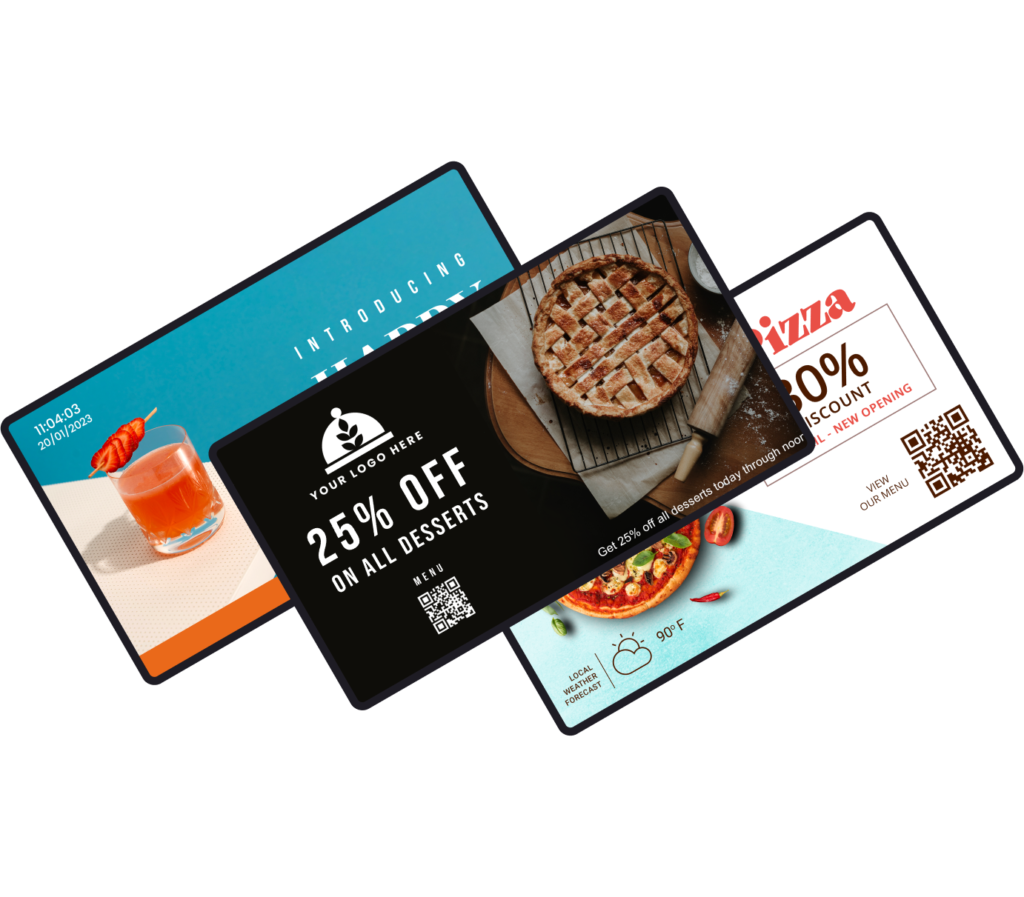 Free restaurant templates for you!
Benefits of QR menu for restaurants
ΑPPS
Digital QR code app
Make your own DIY QR code sign with Yodeck. Create a display QR code with whatever result you want, including links to social media or websites.