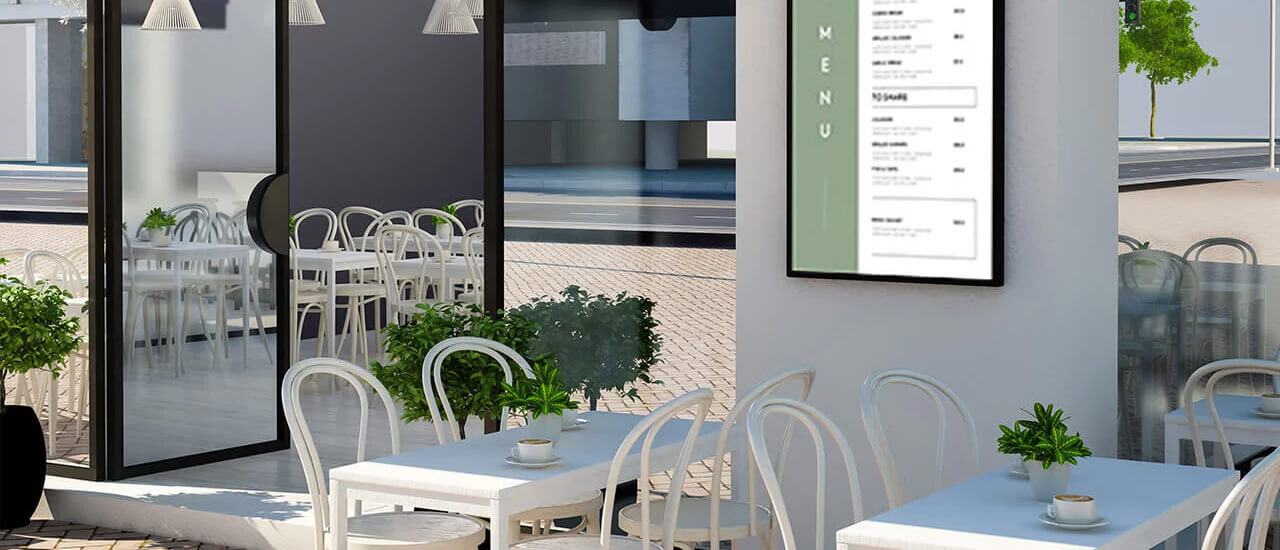 Delight customers with digital menu boards that use the power of images & videos, to effectively upsell and cross-sell.
Trusted by industry leaders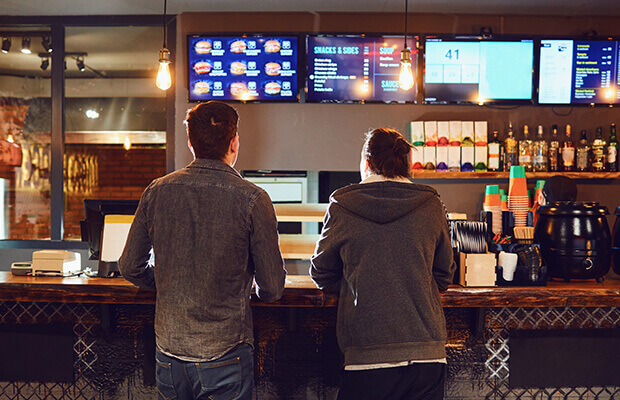 Why switch to digital menu boards?
Ways you can use digital menu boards

Cross-sell & upsell effectively
Boost your profits by displaying popular menu combinations and special offers. Attract customer attention using catchy playlists and our impressive free templates.

Target the right customers
Create schedules that automatically change breakfast, lunch and dinner offerings. Also, you can tailor the menus you promote, so they appeal to each customer segment.

Promote special events and services
Inform customers of any extra services you provide, including catering and party-hosting services. Additionally, advertise special on-site events like exclusive wine-tasting evenings or concerts.

Display useful information
Show wait times for greater customer satisfaction, as well as news tickers along with your menu. Give your customers information they value. Use our free widgets to display content in seconds.

Show top reviews
Display your best reviews to increase customer loyalty and encourage new patrons to leave a review of their own. Digital menu boards can boost your brand awareness and social media presence.
Benefits of switching to digital menu boards
Free digital signage templates
for Menu Boards
Our professionally designed free templates can help you design incredible menu boards in seconds. They're fully customizable, so you can add your own images and branding!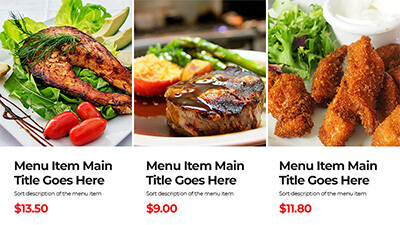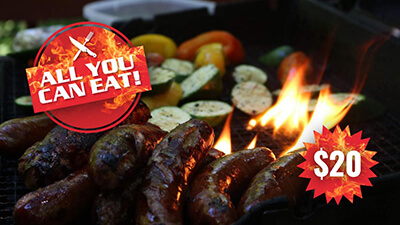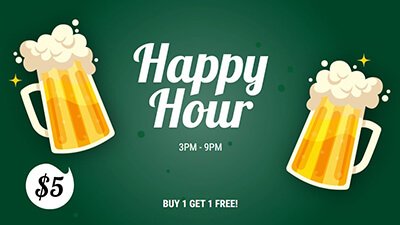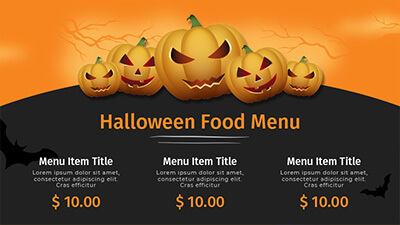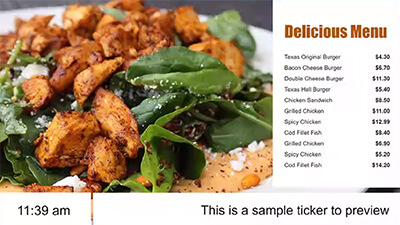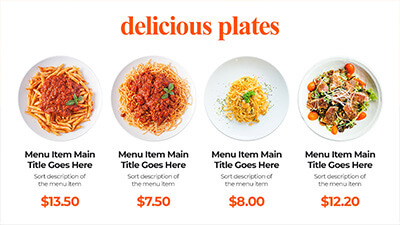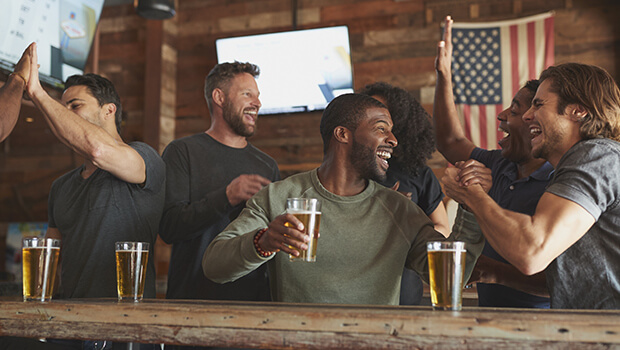 Added-value resources for digital menu boards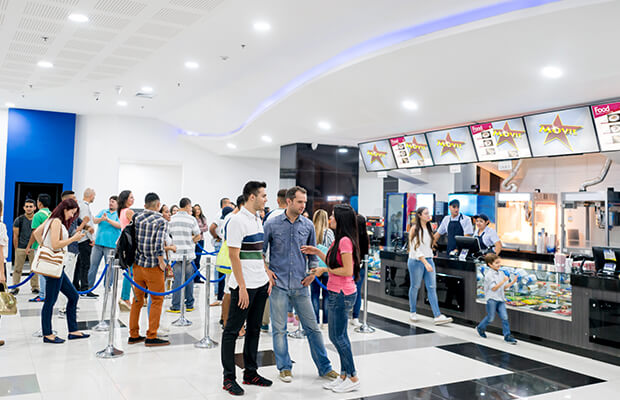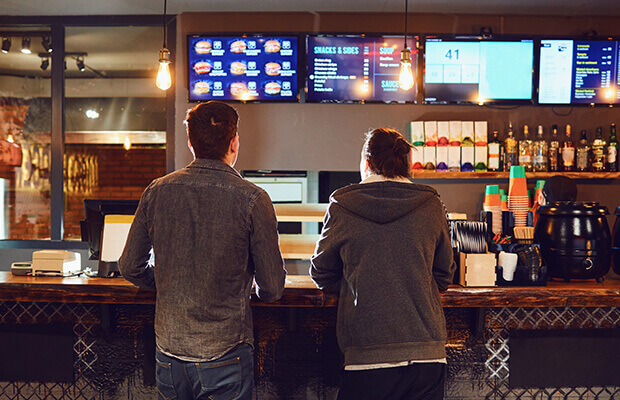 Why Yodeck
Easy to Use
User-friendly drag & drop features make it quick and easy for staff to create visually engaging content. No tech-savvy required! You're done in a few clicks, to maximize the advantages of menu boards on signage screens.
Affordable Price
Take advantage of an extremely affordable pricing model with free, complete Yodeck Player kits for annual plans.
Remote screen management
Upload and display content from your smartphone or laptop, no matter where you are. No need to physically update each screen.
Plug-and-Play
Get your hardware pre-configured with your WiFi credentials by us, at no extra cost for successful digital signage deployment.