Summer's in full swing but here at Yodeck we're still working at full speed. What's in store for all our awesome Yodeckers?
Keeping web pages in memory for starters. And we've got lots of App news for you too. Plus, check out what's up with 4K support.
Keep web pages in memory with the power of the Raspberry Pi 4
Harnessing the Raspberry Pi 4's cool new capabilities means we can roll out lots of new features. The first one on the roster is keeping web pages in the Player's memory. What does this mean? Well, instead of reloading the same web page over and over again every time it pops up in the Playlist, the Player leaves it in the memory (thank you RPi4 for your beefed-up memory specs!).
And what do you get out of it? Well, the first major bonus is you won't get blocked by service providers because of repeat logins. Plus you won't have to wait for data-heavy dashboards to reload. A heads up for you guys: this feature works with the 1GB models (RPi3 or RPi4) as long as you use it reasonably. With a 4GB RPi4, however, you can really push it with lots of dashboards and it won't let you down.
Added benefit? This feature works even if you don't have the brand-new RPi4 player.
Get all the latest info on 4K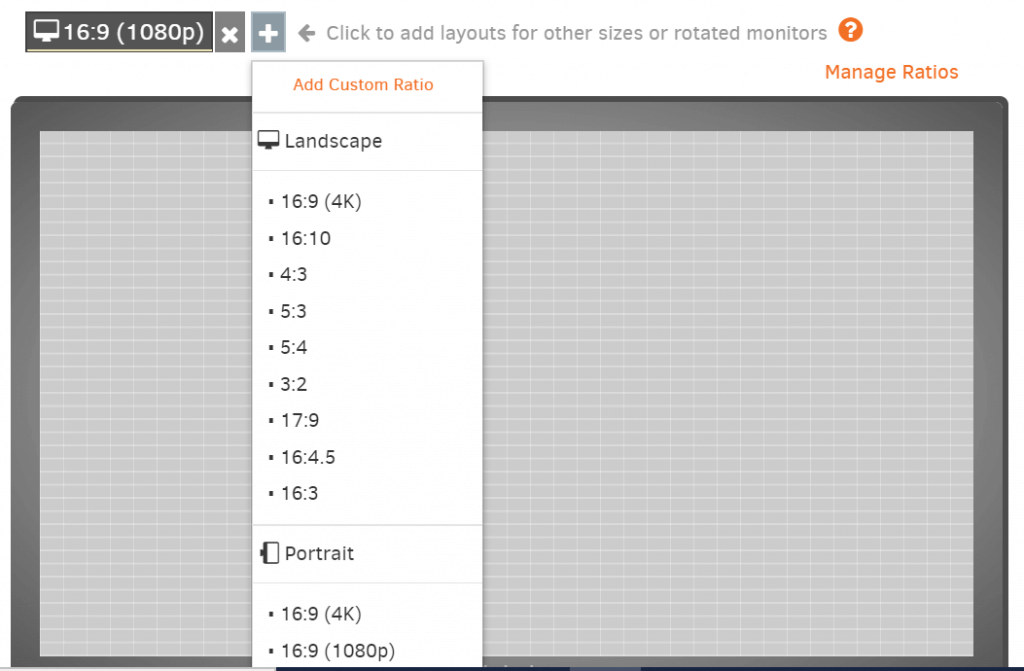 You can take 4K resolution off your wishlist because it's finally here. We're still working on 4K video playback, but if you need 4K resolution, you're good. Keep in mind you need to have a Raspberry Pi 4 player (and a 4K screen of course!) and you've got to download our beta Yodeck image that supports the RPi4.
Also, the Show Editor now has 4K support. You'll find the predefined ratio in the drop-down list, along with 1080p, to make it a breeze to set up.
Welcome our brand new Apps!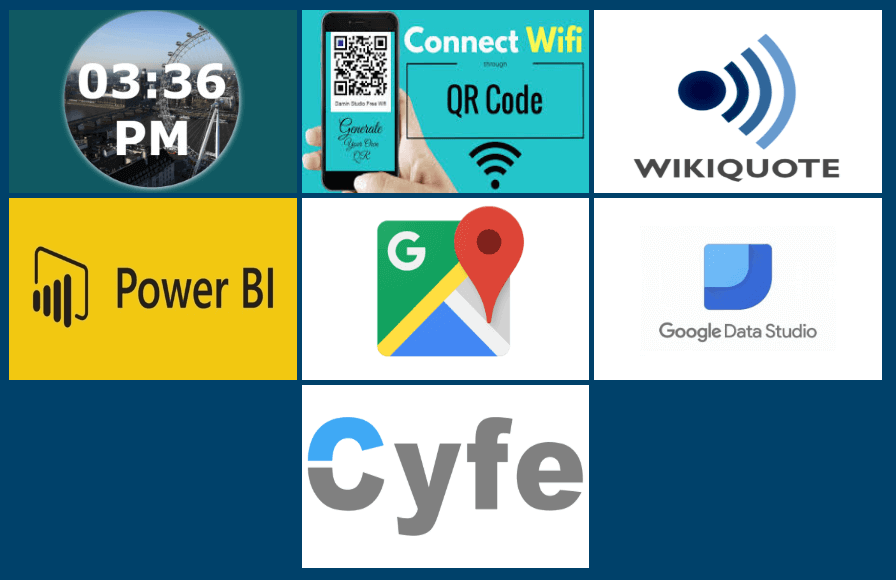 Our App Gallery has lots more to offer you. Want something inspirational? Check out the Quote of the Day App. Need up-to-the-minute traffic info? Use our Google Traffic app and make the commute as smooth as possible for your customers, students or employees. Also, if you've got a restaurant or bar, you'll love the WiFi QR Code app as your customers will get connected in seconds.
Still not satisfied? No worries! Data dashboard aficionados, go ahead and crunch those numbers with our Power BI, Google Data Studio and Cyfe Dashboard Apps. And we also launched a brand new World Clock App. Choose an image showcasing your hometown, corporate headquarters or anything your heart desires, set your local time zone, and you can create an eye-catching graphic specifying your location as well as the time and date.
Because you're now spoiled for choice, we've made it even easier for you to get a taste of the app you want before actually using it. In the Gallery, we created thumbnails for each app, and once you click on one simply use the slider to see what it looks like.
Release Notes
Yodeck added some handy new apps to the App Gallery. Check out our brand new WikiQuotes, Google Traffic and World Clock Apps. If you want customers to quickly connect their smartphones to your WiFi, like in restaurants or bars, just use our WiFi QR Code App on your screens. Also, you can display more analytics and data using Yodeck's Power BI, Google Data Studio and Cyfe Dashboard Web Apps.