Enhance guest experience with the WiFi Share app
Integrating the WiFi Share app on your digital signage screens will improve connectivity, create a better guest experience for your audience, and help them stay engaged.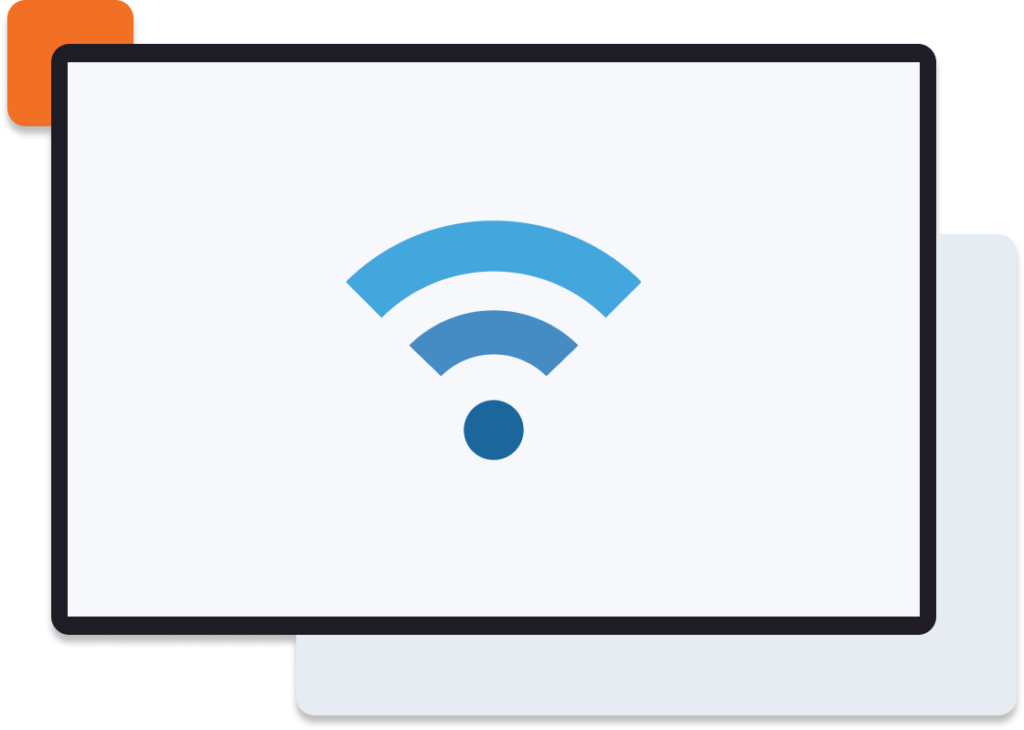 HOW TO USE THE WIFI SHARE APP ON YODECK
Effortless access to your WiFi in just a few steps!


BENEFITS
How can using the WiFi Share app help you?
Effortless network access
The WiFi Share app will allow guests and visitors to join your network quickly and hassle-free. Display QR codes and login information on your digital signage screens to ease the process.
Improved guest experience
Enhance guest satisfaction by offering your audience easy access to your WiFi. Whether it's a cafe, restaurant, hotel, or public space, the WiFi Share app will ensure that visitors can effortlessly connect to their devices, fostering a positive experience.
Brand engagement
The WiFi Share app will allow you to strengthen your brand identity by simply customizing the WiFi login page with your logo and branding styles to boost engagement and leave a lasting impression.
Valuable insights
Integrating the WiFi Share app into your digital signage will offer you valuable data that will help you identify guest demographics and preferences, allowing you to tailor your offerings more effectively.
Yodeck badges and awards

BLOG
Read Our latest news
Discover how digital signage solutions can empower your SMBs by engaging customers, boosting sales, and enhancing brand awareness!
In the world of digital signage where seamless performance is paramount, Raspberry Pi 400 stands out as a versatile and…
A Raspberry Pi screen is one of the first things you'll need, regardless of what you're using your raspberry pi…