GOVERNMENT DIGITAL SIGNAGE
Improve public information with Yodeck
Ensure the community stays informed by showcasing up-to-date announcements via government digital signage. Establish clear and efficient communication with both the public and employees.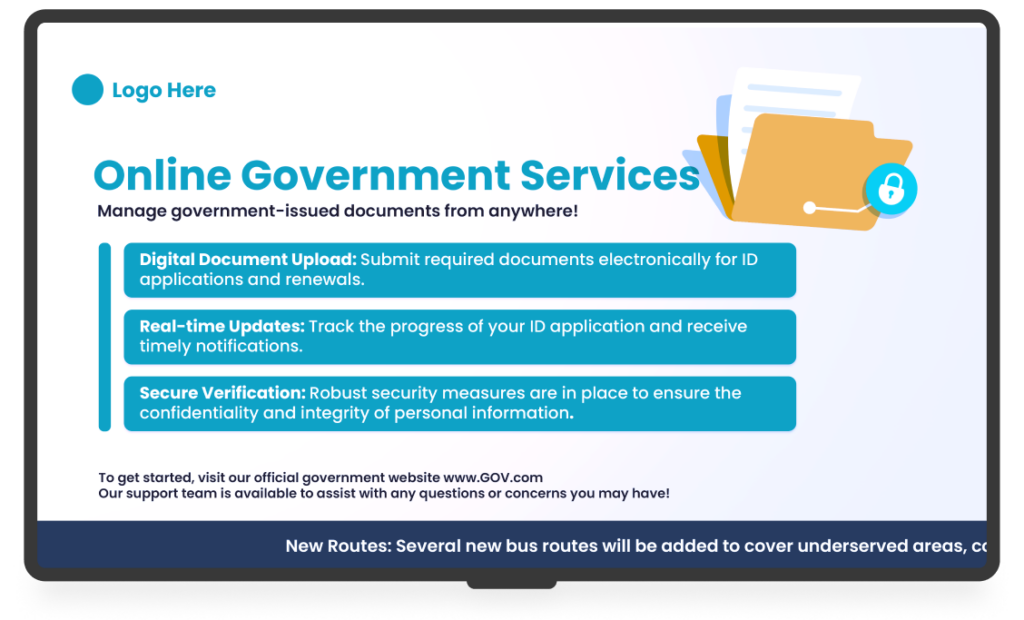 47
%
28
%
Increase in compliance with COVID-19 safety signs
86
%
Improved productivity with office digital signage
Free government digital signage templates
Communicate with the public and employees by using digital signage. Update content and important information with our customizable templates.
FREE APPS
Serve multiple purposes simultaneously
Seamlessly connect with your community through our user-friendly government signage apps tailored to your needs. Now, you can easily inform, communicate & engage audiences.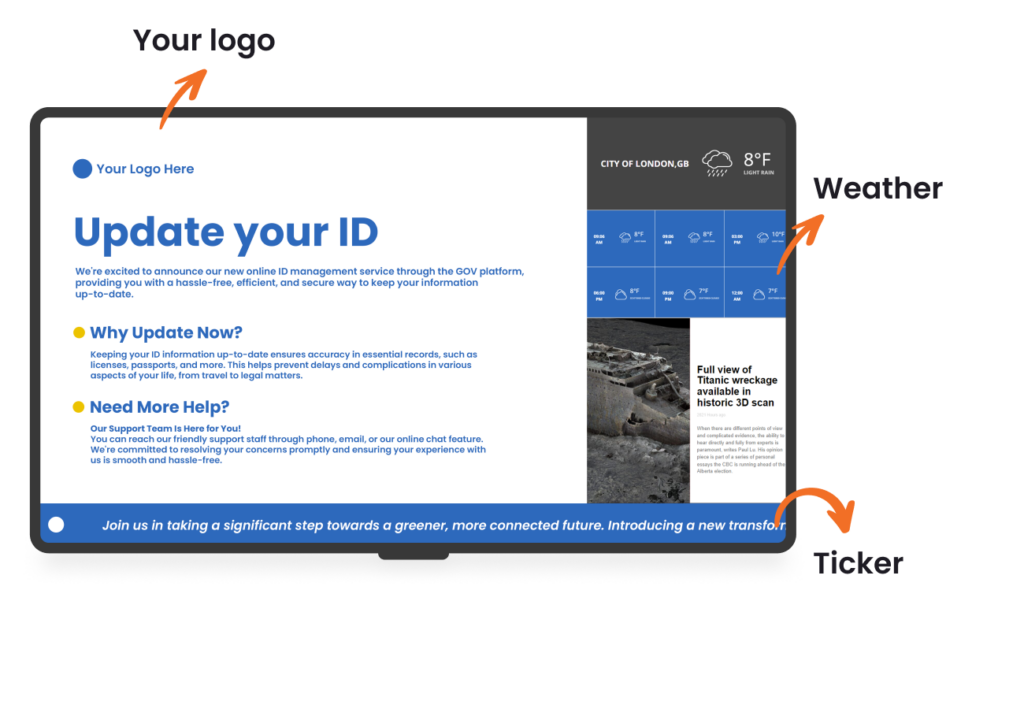 Why choose Yodeck
Run 1 screen for free, test our features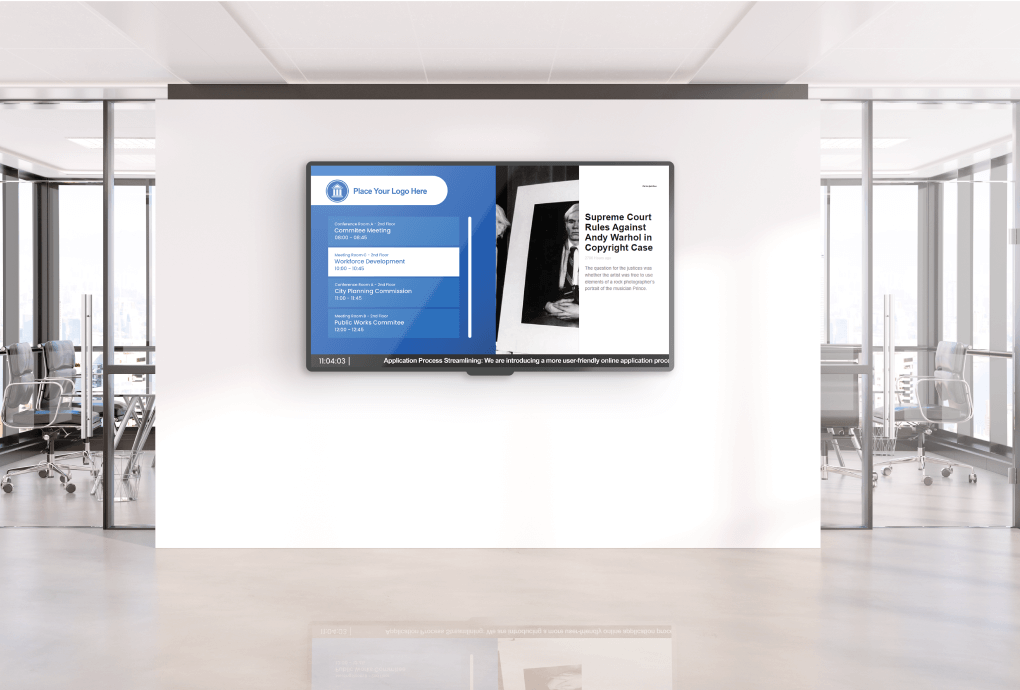 DIGITAL SIGNAGE OFFICE
Enhancing employee experience

Government digital signage holds immense value within military offices and embassies, benefiting employees. These dynamic displays are vital for relaying real-time updates , emergency procedures, and daily operations. They enhance engagement by providing access to essential information and resources and promote community by showcasing events, achievements, and recognition, fostering a positive work environment.
Extra benefits with government signage