Digital Signage for Airports, Buses & Metros
Transportation digital signage helps you display real-time data about transport schedules and disruptions. Increase profits by hosting lucrative third-party ad campaigns. Use screens on-board, outdoors and in train and subway stations.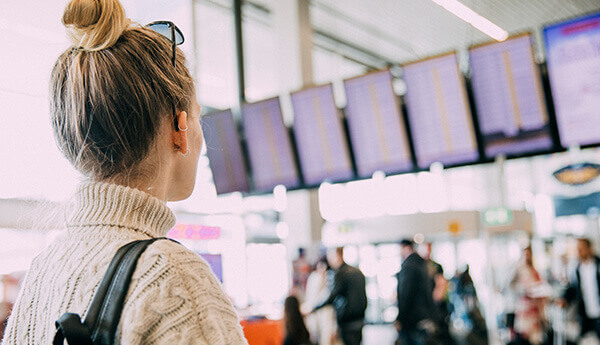 Live schedule information
Display arrival, departure and gate information with airport digital displays. Update information in real time, remotely, in seconds. With our online platform you don't have to physically go to each screen.

Assist travelers
Show helpful wayfinding info or important announcements, in high-traffic areas. Enhance the experience of tourists and commuters. A transport display board can help you usher people to safety, in case of emergencies.

Proximity marketing
Advertise promotions & increase brand recognition with content displayed at the right time, in the right place. Transportation signage can increase brand awareness significantly.

Local info
Display weather updates, local news, attractions & events in arrival lounges with transportation digital signage. Also, offer useful information tourists and travelers can use to improve their trip. Use bus digital signage, train stations signs, and airport displays to enhance their experience.

Communicate alerts
Inform travelers of up-to-the-minute disruptions or delays. Help minimize confusion and frustration by communicating essential information on time, where everyone can see it.

In-transit communication
Use signs at the airport, buses, trains, trams and taxis. Advertise services such as Wi-Fi connections and other passenger perks.
Free digital signage templates
for Transportation
Grab our free screen layout templates and wow commuters with professionally designed content.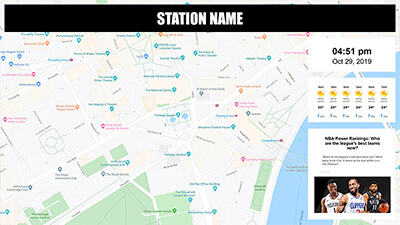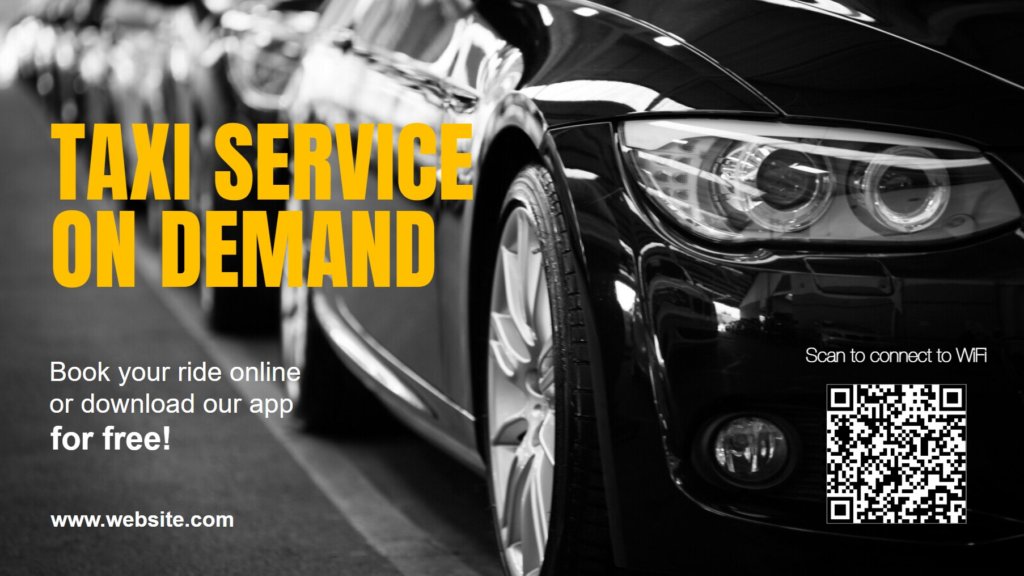 Run one screen for free
See the benefits of Yodeck in action! Impress tourists using your digital signage screens!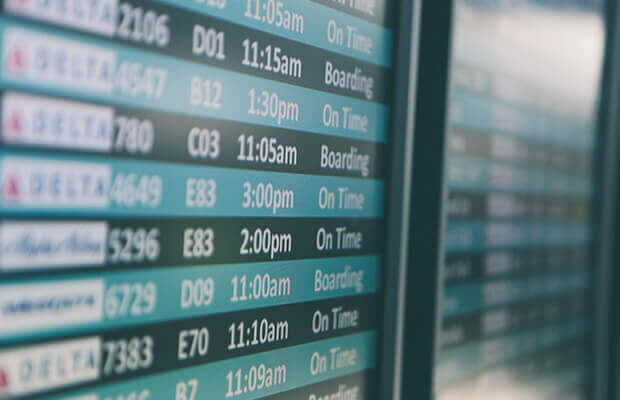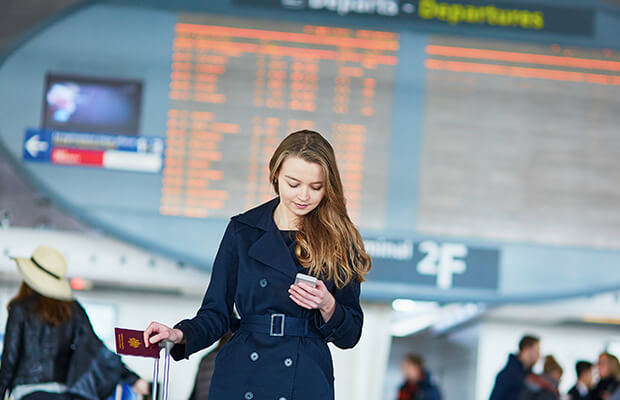 Why Yodeck
Easy to Use
Create visually engaging and informative content that enhances commuter satisfaction and spurs sales. Use our free stock image and video galleries, free screen layout templates and widgets for sleek & professional digital signage. Also, upload, update and display content on all screens, from your PC with our online platform, no matter how far away you are.
Affordable Price
Our extremely affordable pricing model offers great value for money, with feature-rich plans. Or try out the platform with a free plan for single-screen usage. Benefit from digital signage that's both professional and cost-effective.
Upload Any Type of Content
Easily upload any image, audio or video format, and have seamless playback. It also supports Word, PowerPoint and PDF files. Also, you can drag & drop files right into the platform from your PC.
Plug-and-Play
Get complete, pre-configured Yodeck Raspberry Pi Player kits for free, with annual plans. And deployment is hassle-free.
Extreme Security
Know your digital signage comes with enterprise-grade security features, including SSL, firewall and password policies. Also, Player lockdown and encryption give you the peace of mind your business deserves.
Remote Support
Get easy, hassle-free troubleshooting with Yodeck's free remote-access tech support for all plans.
Featured Posts
You know that super simple digital signage schedule feature in your portal?
Digital signage in transportation. It's all about simple schedule information and helping commuters find their way, right? Wrong. There's more […]
With our new software update, Yodeck brings you brand new content status updates!