Diving straight into the world of retail marketing, you may have stumbled upon these acronyms. In this article we will see what they actually mean, what role they play in retail and how their application is changing today.
Introduction
POSM, POP, and POS are not just fancy terms. They are vital elements of in-store advertising and product visibility that can make a huge difference in your sales.
In this guide, we'll untangle what these terms mean, analyze their differences, and shed some light on how embracing digital solutions like cloud-based Yodeck can revolutionize your POSM game.
What does POSM mean?
POSM stands for Point Of Sale Marketing (you may also encounter it as Point Of Sale Materials). The aim of POSM is to communicate details about products, capture consumer interest and enhance brand awareness, ultimately increasing shopping cart value.
Think of POSM as the toolkit retailers use to promote products and drive sales directly at the point of purchase or sale. This includes banners, posters, shelf talkers, and even digital displays that highlight product features, prices, and promotions.
What are some examples of POSM?
POSM is the umbrella term encompassing both POP and POS. It is a wide arena that includes various different formats, shapes and sizes. To name a few of those:
Billboards and posters
Shelf danglers and wobblers
Standee banners
Endcap displays
Digital screens
Suggested products pop-ups
The list–a quite lengthy one–goes on. Essentially, POSM contains any in-store material or display designed to attract the customer's attention and persuade them to buy.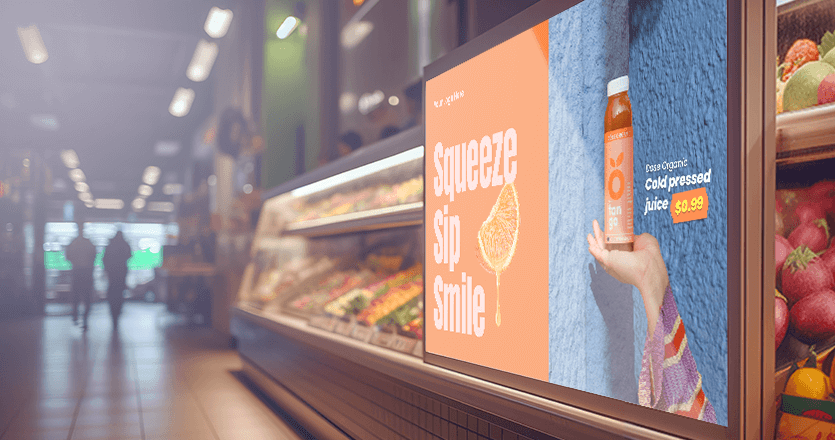 What is the difference between POP and POS?
The difference between POP and POS is a matter of both location and point of view.
POP refers to the location where a purchasing decision is made–like a promotional stand–and therefore is defined by the customer's point-of-view. On the other hand, POS refers to the exact transaction location–like the checkout counter–and is thus defined by the business' perspective.
Under the POSM umbrella, you'll find both POP and POS and even though they may seem interchangeable, their difference is significant. Let's take a closer look.
POP (Point of Purchase)
Largely refers to the moment and the physical or online location where a consumer decides whether or not to buy a product. It concerns the tools or materials (often advertising or promotional) that assist shoppers by providing more product information. They also aim at impulsively urging consumers to add more items to their shopping carts.
POP encompasses the whole retail space or any of the various displays and ads dispersed within it, including storefront displays and sales signage as well as the way products are placed and arranged.
POS (Point of Sale)
Specifically refers to the exact time and location where a business makes a sale, where the transaction takes place. A checkout counter in a retail store or an online shopping cart checkout page are two examples of POS.
By facilitating the checkout process, POS solutions can enhance the customer experience, reduce wait times, and increase overall sales efficiency.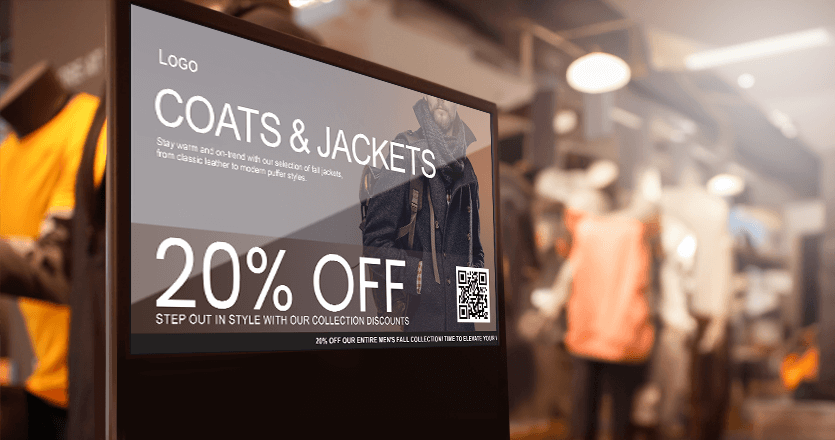 Why is POSM important?
A FedEx Office study indicated that nearly 7 in 10 customers have purchased a product or service because a sign caught their eye. That's because POP and POS displays can present content that boosts product awareness and makes calls to action that are easy to see and follow, often leading to an immediate increase in sales.
POSM offers an in-store communication toolkit to retailers (physical and online) to directly influence buyers' behavior in location. It directs customers, tells them what's new or on offer, and even entertains them. In essence, POSM bridges the gap between a passive shopper and an active buyer.
What are the benefits of POSM?
Visibility: Amidst a plethora of choices, POSM ensures your promotions don't get lost.
Engagement: Interactive displays or eye-catching banners can engage even the most distracted shopper.
Information Dissemination: Educate potential buyers about product features, benefits, and payment options.
Sales Boost: Strategically placed POSM can influence impulsive buying decisions.
Digital POSM: Redefining the Phygital Retail Experience
Today, POSM is undergoing a steady technological makeover.
Advancements in technology have caused POSM to seep into the use cases of retail digital signage. This is coupled with more budget-friendly equipment being available every year, making the transition more accessible for retailers.
This brings about a unique set of advantages that retailers ought to consider in today's attention economy.
A digital display has an inherent ability of frequently updating its content. It allows you to maintain current, focused information by using a collection of videos and images designed to automatically switch at predetermined intervals, such as in a playlist.
More than that, you eliminate the need for print POS & POP materials, resulting in less physical waste and less resources spent on designing, producing, and installing traditional POSM. Your whole POSM strategy can now fit in your CMS dashboard.
Customers appreciate digital displays too. In fact, digital signage has the potential to reduce perceived wait times at checkout counters by nearly 35% when combined with an effective content strategy.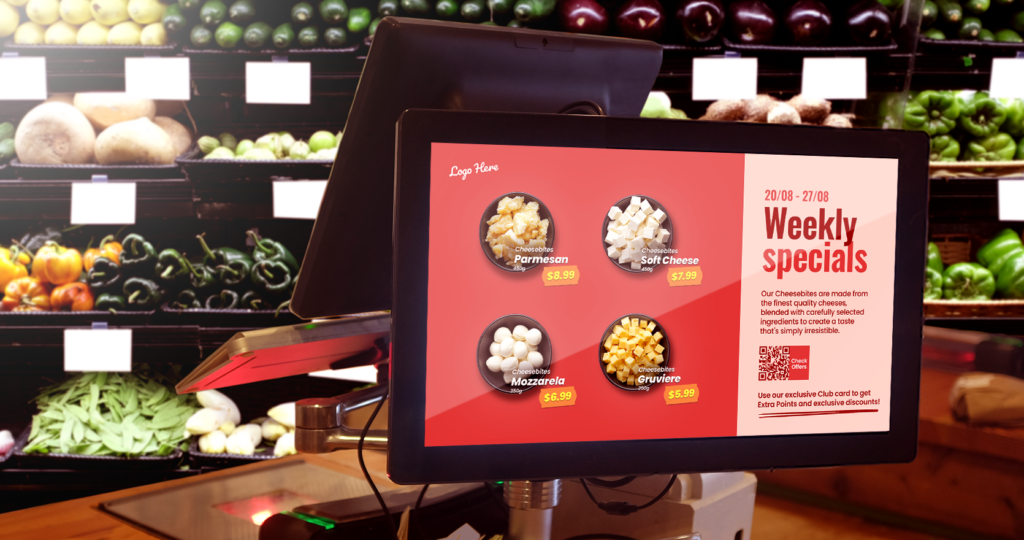 Benefits of Digital Signage as POSM
Yodeck has taken cloud-based digital signage a notch higher. A user-friendly interface, plenty of integration options, and advanced scheduling and management capabilities ensure your POSM isn't just digital. Some examples of how digital signage can impact your POSM include:
Flexibility
Update promotions, offers, or products in real-time without manual replacements. Switch from displaying product information to payment options and from digital wayfinding signage back to current sales automatically.  
Engagement
Moving visuals, interactive touchpoints, and vibrant displays capture attention far better than static posters. With digital signage you can get your message across effectively and engage your audience, building affinity towards your brand.
Integration
Easily integrate inventory management systems to promote stock that needs moving or trending items. Utilize the app collection to also highlight your social media or direct onlookers online with a QR code.
Sustainability
Cut down on wasteful plastic and paper POS materials by transitioning to digital displays. Build a sustainable POSM practice that will enhance your brand and will be valued by today's consumers.
Conclusion
POSM, POP, and POS might seem like mere jargon, but in the retail space, understanding and leveraging them can be a game-changer. More so, embracing digital solutions like Yodeck can amplify the benefits. After all, in the competitive retail landscape, staying one step ahead can make all the difference.
Don't just sell; make a statement with your point of sale materials.