Enhance interactivity with the QR Code app
Take your digital signage to the next level using the QR Code app, enabling easy QR code scanning to connect your audience with diverse valuable content, interactive experiences, and an engaging environment.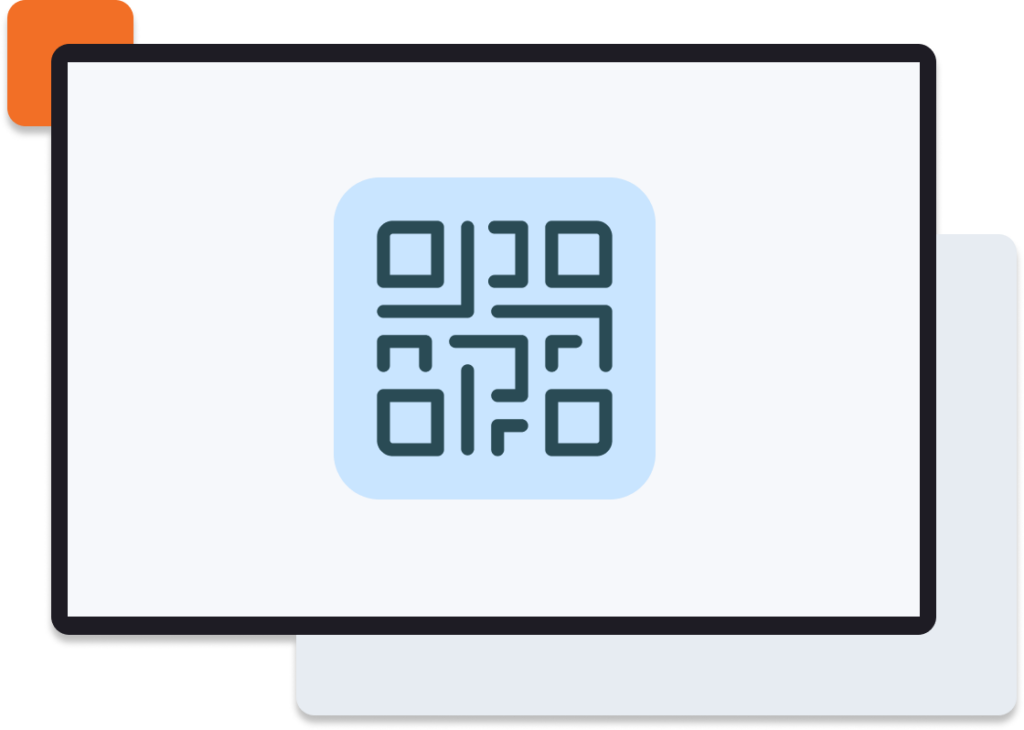 HOW TO USE THE QR CODE APP ON YODECK
Boost interactivity in just a few steps!


BENEFITS
How can using the QR Code app help you?
Boost brand awareness
By incorporating QR codes into digital signage, businesses can direct viewers to their websites, social media pages, or promotional content. This interactive approach encourages engagement, piques curiosity, and leaves a lasting impression on the audience.
Easy to use
QR code apps make the process of accessing additional information effortless for users. With a simple scan using their smartphone's camera, visitors can quickly and conveniently access relevant content, making it a user-friendly solution for digital signage interactions.
Better design
Integrating QR codes allows for a cleaner and more aesthetically pleasing digital signage design. By using QR codes, businesses can reduce clutter on the main display and maintain a visually appealing presentation. This will enhance the overall appeal of the digital signage and keep the focus.
Fully customizable
QR code apps provide the flexibility to tailor the content and destination of the QR codes to meet specific marketing goals. Businesses can change the QR code's destination, update the linked content, or create unique QR codes for different campaigns.
Yodeck badges and awards

BLOG
Read Our latest news
Discover how digital signage solutions can empower your SMBs by engaging customers, boosting sales, and enhancing brand awareness!
In the world of digital signage where seamless performance is paramount, Raspberry Pi 400 stands out as a versatile and…
A Raspberry Pi screen is one of the first things you'll need, regardless of what you're using your raspberry pi…