As a manufacturer, you have many different processes you need to stay on top of. But from your financials to human resources, from logistics to manufacturing productivity itself, these different aspects of your business tend to be monitored and handled separately. And that's likely holding you back.
When all your business processes rely on a different tool or software, crucial information gets siloed, teams struggle to align, and growth becomes a challenge. But you do have an alternative.
That alternative is an enterprise resource planning (ERP) system for manufacturing. These are tools that bring all your key processes together into one piece of software, so you can better monitor, manage, and optimize them.
In this article, you'll discover all you need to know about ERP systems and how they can benefit your manufacturing business. And, you'll go a step further, too, to find out how manufacturing digital signage can help you make the most of your ERP systems.
What is ERP?
Enterprise resource planning (ERP) is a type of software system that businesses use to manage a range of everyday activities and processes. By bringing core business processes together under one roof, ERP can help you optimise performance and plan, budget, and report on your financial results.
In short, ERP systems are integrated platforms that can help you improve all aspects of your manufacturing business, including:
Accounting and financial reporting
Supply chain management
Inventory management
Manufacturing processes and productivity
Project management
Risk management and compliance
Human resources
E-commerce
Customer experience and customer relationship management.
The idea is simple. Rather than having separate platforms to manage each of these, ERP brings them all together. This way, your ERP system can be the single hub for end-to-end workflow, where all your key data can be accessed alongside each other.
What are the Benefits of ERP Systems for the Manufacturing Industry?
By reducing the complexity of your business operations, ERP software promises serious benefits for the manufacturing industry.
Here are some of the reasons why manufacturers are increasingly turning to ERP:
Increase clarity and save administrative labor. Legacy business software often does its own particular job very well. But when you need to access data across functions—for example, if financial management teams need human resources information—things become a little more difficult. ERP systems reduce that complexity by ensuring that key data can be accessed by all functions in a single source of truth. Ultimately, it will save your company time and money in the long run.
Make better decisions informed by data. ERP solutions take crucial data from across your organization and present it in real time through digital manufacturing KPI dashboards. This way, your manufacturing teams will have all the information they need at their fingertips—exactly when they need it, rather than whenever it can be tracked down. As a result, that means better-informed decisions based on concrete data.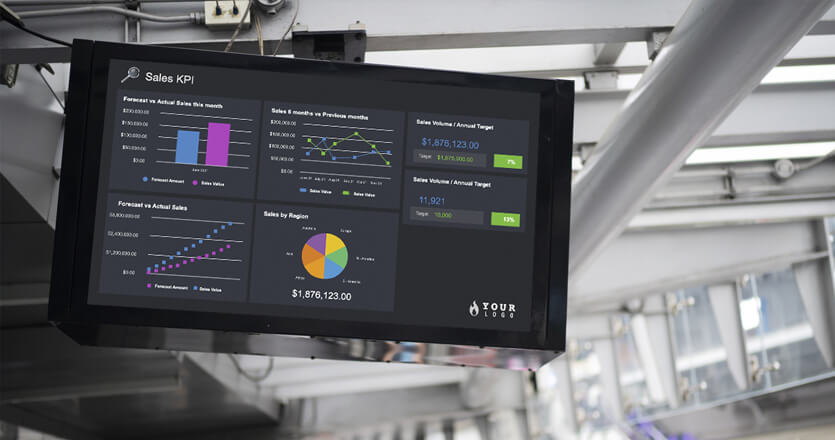 Increase your manufacturing productivity. Ultimately, the goal of manufacturing ERP software solutions is to help you drive growth. Without access to the right insights, it's difficult to build a strategy that takes advantage of business opportunities and boosts productivity.
Reduce your operational costs. With just a single platform to control all of your core processes, you'll reduce software costs and the need for training.
Future-proof your business processes. As your business grows, ERP solutions are designed to grow with you. If you need to scale up and add new products or geographies to your offering, the best ERP software makes it easy.
At the same time, with their modular approach, top ERP systems allow you to only use the functions that are relevant to you.
In short, ERP systems help manufacturers improve their business processes and make significant bottom-line savings. But which system should you choose? Let's take a look at some options.
The Best ERP Systems for Manufacturing
Search for manufacturing ERP systems and you'll likely feel pretty overwhelmed by the amount of choice. With so many competing providers, it can be difficult to identify the valuable features amongst all the noise.
To make life easier, compare ERP providers based on some key features.
4 features to look for in ERP systems
Effective, easy, and comprehensive integration. The major purpose of an ERP system is its ability to integrate with other softwares and functions. If an ERP solution isn't able to offer the integrations you need, look elsewhere.
Real automation. ERP software should reduce your workload by automating processes including accounting, reporting, inventory management, and more.
Data analysis and visualization. By bringing together all of the core processes in your business, ERP should put all the data you need into one place. But how it presents that data is something you should check into before making an investment. For example, is the user interface intuitive, clear, and able to deliver all the insights you need? If not, look for an alternative supplier.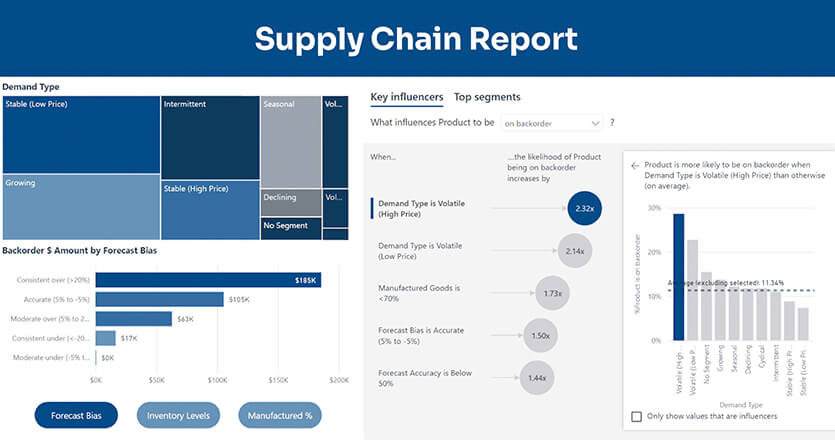 Flexibility. What your manufacturing business needs can change over time. What's right for you right now might not be enough in future. To ensure your software is sustainable, choose one that can grow with you when you need it to.
How Yodeck Makes ERP Systems Easier, Clearer, and More Integrated
While ERP systems are designed to be a single source of truth among the chaotic sprawl of business software, they can't do everything by themselves.
For example, sure, everyone can access ERP data on their own devices. But to truly build alignment among your teams, that data needs a different way to be shared. That way is with digital signage.
Manage, monitor, and visualize key insights from your ERP software across your facility with Yodeck. By using manufacturing information displays, you can share critical business and productivity data with their teams in real time. And thanks to the flexibility of our screens, you can do a whole lot more too.
Integrate productivity data with key announcements and HR information. While ERP software collects critical business data, it can't share all the information that teams need to know across your organization.
With Yodeck, you can include ERP data alongside event announcements, staff training, and safety warnings too.
Put it on display across your facility. Manufacturing staff aren't all sitting at their desks all day. But that shouldn't stop them from having visibility over the key data. Set up digital production display boards, you can ensure everyone can keep an eye on essential real-time information, wherever they are.
With Yodeck, you can take your ERP systems for manufacturing to the next level. Book a demo to find out how it works.