Are you searching for new ways to boost sales in your store?
You can always trust the power of retail store signage.
Also known as retail digital signage, it refers to an innovative technology that offers many potentials to retailers. This versatile tool can boost sales, influence shopping behavior, and enhance customer experience. It refers to an innovative technology that provides many possibilities to retailers.
Yodeck can help you achieve your digital signage goals efficiently and cost-effectively.
How can retail store signage help you boost your revenue?
There are lots of benefits to using digital signage for your business. Everything has become digitized, so retailers create ads and marketing campaigns, including catchy content, to grab buyers' attention. 89% of retailers can determine that digital signage boosts sales.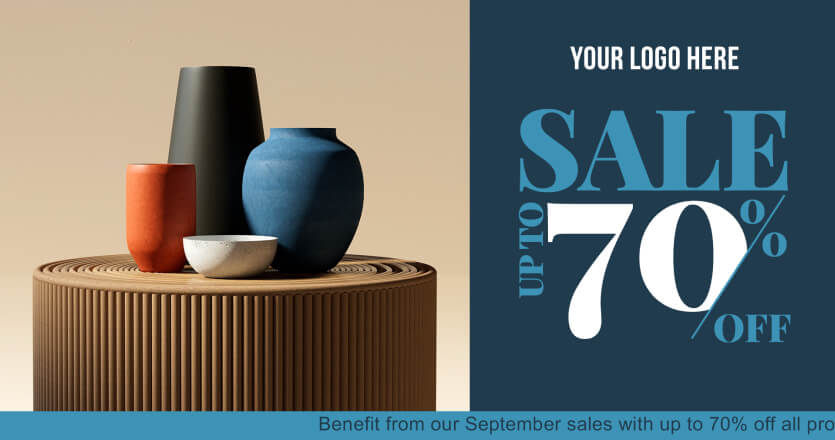 Let's explore some key benefits:
Easier navigation through stores
Assist customers in navigating through your store and help them find the products or the section they are trying to reach. When the shopper hops into your store, there is always the possibility that he has purposefully entered looking for something specific. Even if it is a small or a more complex building, wayfinding digital signage can take navigation around the store to the next level.
For example, wayfinding signage can be much more detailed and dynamic, with a map pinpointing where different sections and products are, especially in bigger stores.
Promote offers and deals
It is vital to advertise your top promos and combos with appealing images or videos. Use digital sales signage to update shoppers with your very best offers and influence their buying decisions instantly. In addition, in-store digital signage makes it easier to upsell or cross-sell by showing customers an image or a deal they can't refuse. Fast food companies create cross-selling campaigns to promote buying extra fries and soda with your burger.
Encourage impulse sales
Recent research shows that retail store signage can affect about 70% of customers and influence them to purchase featured products. Most people are in-store impulsive buyers, so retailers should display promotions and offers on targeted screens, where they will have the most significant impact.
By following a strategic placement of your signage, you could easily influence the shopper's behavior. Put your digital screens in high-traffic areas near the entrance or behind the counter.
Create eye-catching content
If you wish to get your message across with retail store signage, use high-quality videos and images to stand out from competitors. Firstly, be aware of the resolution and the aspect ratio. Choose wisely your visuals' resolution due to be clear and watchable. The above also presupposes that you have picked the right style according to your goals and messages. Use bold and contrasting colors to make your message clear and easy to read. Finally, choose the right color to catch the customer's eye correctly.
Tips:
· You can use yellow as a background. It makes people more focused and joyful.
· Red color is intense and captures attention. In some cases, it also arouses appetite, that's why food companies prefer it.
· Green fits with growth, luxury, and good fortune.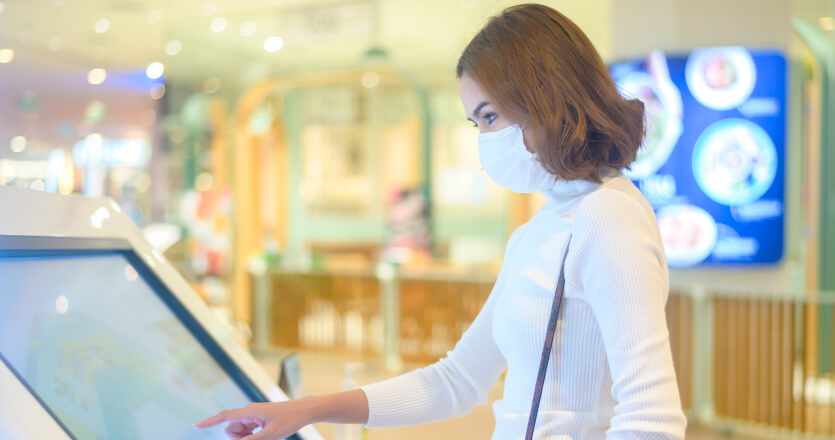 Create interactive content
Interactive content is proven to be more personalized. Put your visitors in control and transform the shopping procedure into an enjoyable experience. It will keep your shoppers satisfied and influence their buying decisions.
There are many options for interactive content that can convey your message and encourage user participation.
Examples of interactive content:
You could provide your customers with useful information in more complex buildings with touchscreen digital signage screens. They will allow your shoppers to select something they are looking for and get directions from their present location.
Additionally, you can offer a next-generation solution, interactive digital kiosks. Provide your customers with innovative digital services: from ordering their favorite meal without touching a screen to virtually trying on clothes.
Inspire customers to crave more
Retailers consider loyal customers a significant achievement, but what happens when they become disinterested because they've exhausted all options on the menu? By using retail store signs to promote deals and new offers, you can stimulate the interest of both new and regular customers. You'll keep your customers satisfied, and they'll continue coming back for more.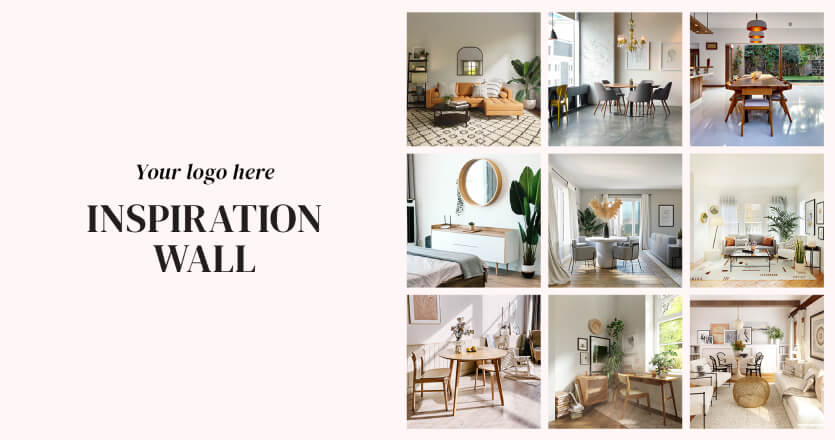 To sum up
As a retailer, increasing your sales can be quite a daunting experience. However, now you can rely on digital signage's numerous inventive solutions. Use this effective marketing recipe to encourage impulse sales and create content that is eye-catching in a way that your customers cannot ignore.
How can Yodeck help you increase your profits?
Are you finally ready to step things up a notch with digital signage?
With Yodeck retail store signage solution, you can create and deploy engaging signage effortlessly and cost-effectively – showing off your content and keeping your customers returning.
Start today and see how Yodeck can increase retail traffic and drive your customers' experience to a new level.