REAL ESTATE DIGITAL SIGNAGE
Transform the Way you Showcase Properties
Yodeck real estate digital signage will offer you innovative solutions that will make property listings more appealing and create engagement.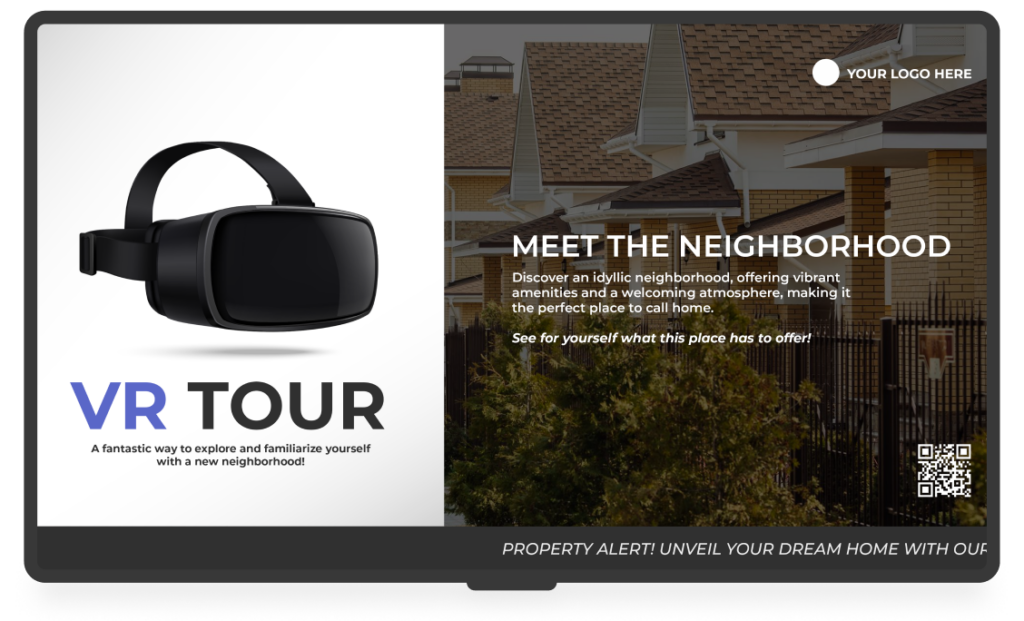 47
%
Increase brand awareness and grow social media presence
89
%
Boost sales and attract more buyers
69
%
Enhance engagement using digital signage
Free Real Estate Digital Signage Templates
Our collection of professionally designed templates is created to showcase properties effectively and engage potential buyers.
YODECK APPS
Free Apps to Attract More Buyers
With Yodeck, everything becomes easy. Discover the huge range of apps that will help you display on your screens attention-grabbing contents in just a few clicks.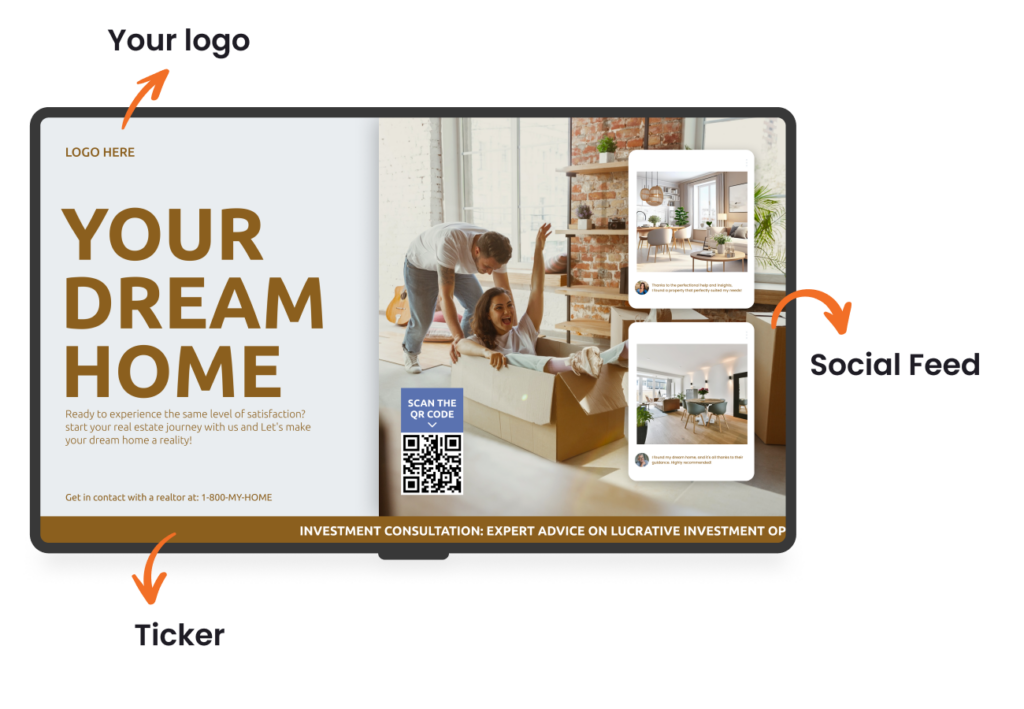 Why Choose Yodeck
Run 1 screen, forever free, and access ALL our features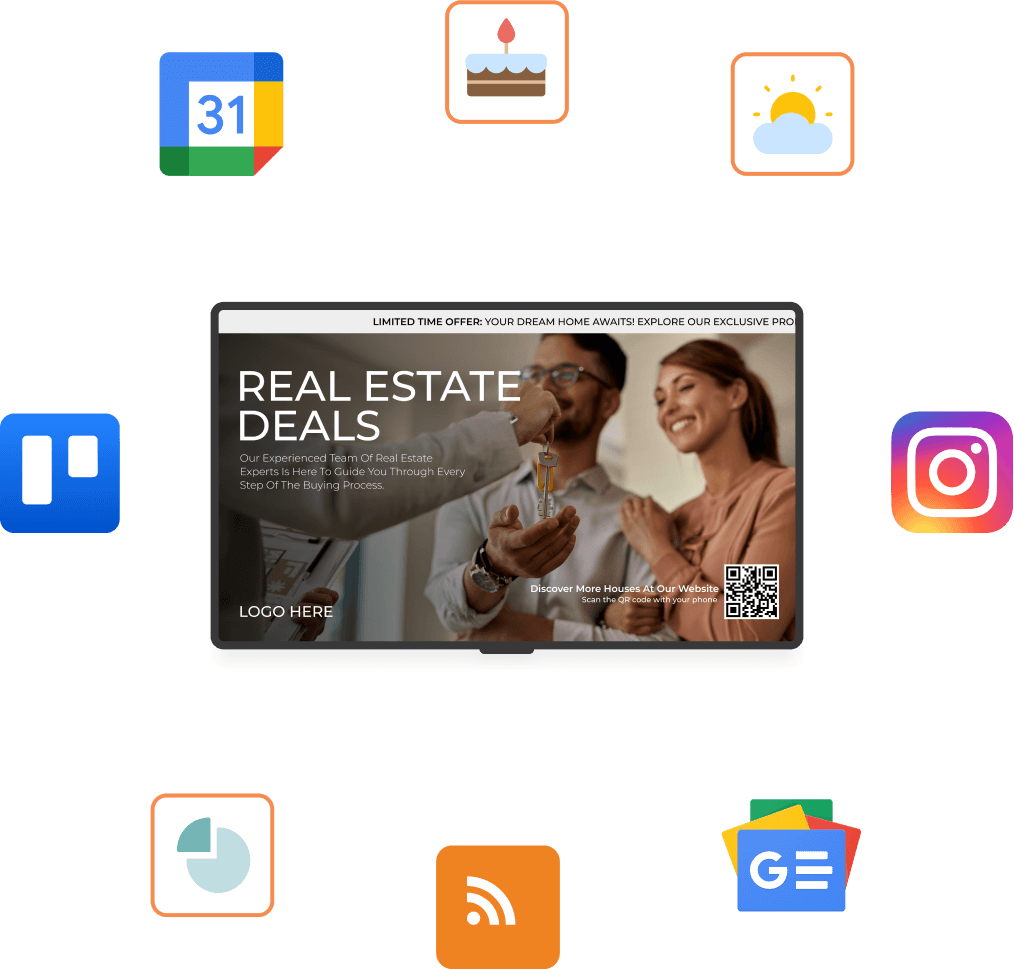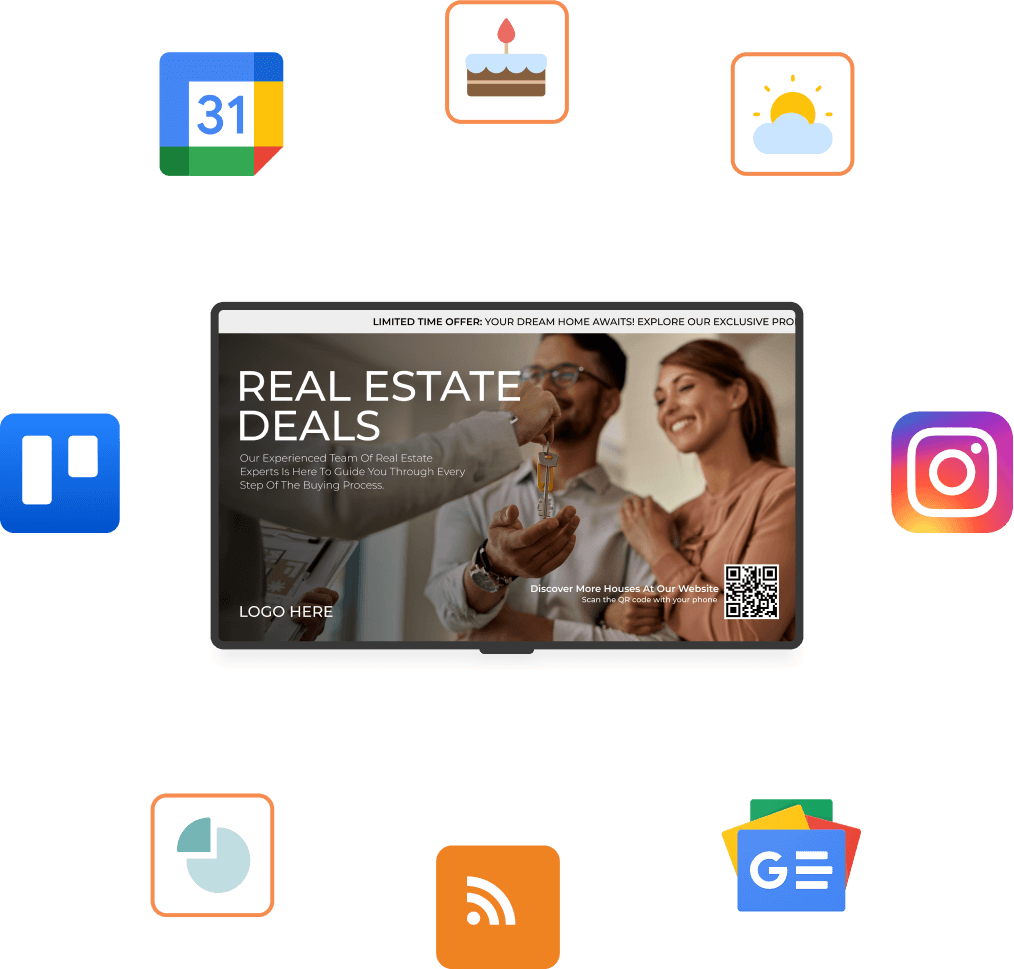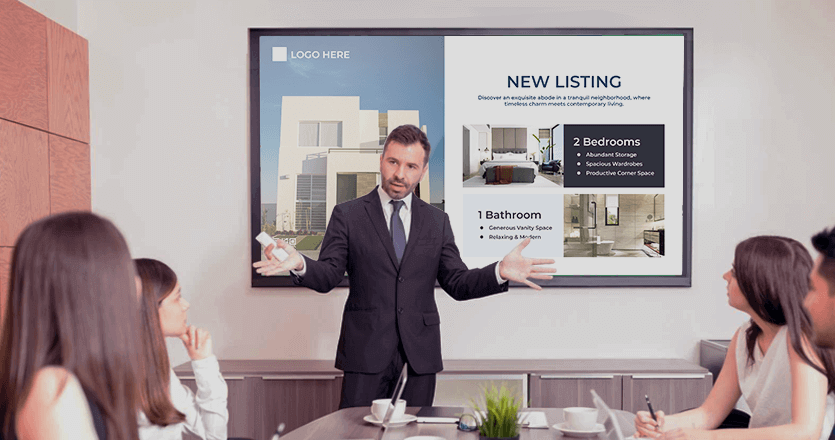 ARTICLE
5 Powerful Real Estate Digital Signage Templates
Within this detailed guide, Yodeck will offer you 5 digital signage templates to capture attention, engage clients, and forge a path to unparalleled success. Additionally, you will discover why Digital Signage is so important for the Real Estate Industry and how you can stand out from the crowd!
Attract More Buyers and Boost Branding