Yodeckers, we're excited to introduce Yodeck for WebOS LG commercial-grade displays, which adds to our range of Player options and enhances deployment flexibility. If you're in the US, National Weather Service Alerts can be automatically displayed, ensuring everyone is updated and prepared. If you have large deployments, our new User Groups feature helps you organize users for more efficient management. Additionally, we've implemented an official SLA policy, as providing you with a superior customer service experience is a top priority for us.
Yodeck Expands to Support WebOS Commercial LG Displays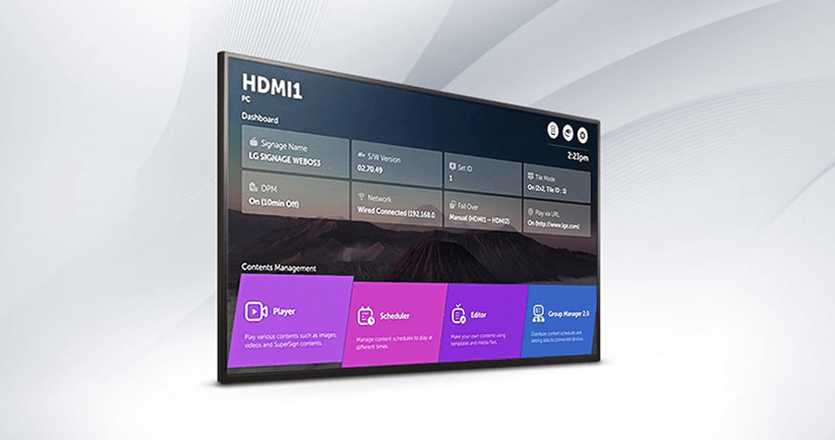 We know you love our tried, tested and trusty robust Raspberry Pi Players. But if you already have WebOS LG commercial-grade displays, or want to complement your existing digital signage network with WebOS screens, now you can manage your content on these screens with Yodeck. It's still in Beta, and you'll see WebOS as an option when you go add a new monitor.
Automatically Display US National Weather Service Alerts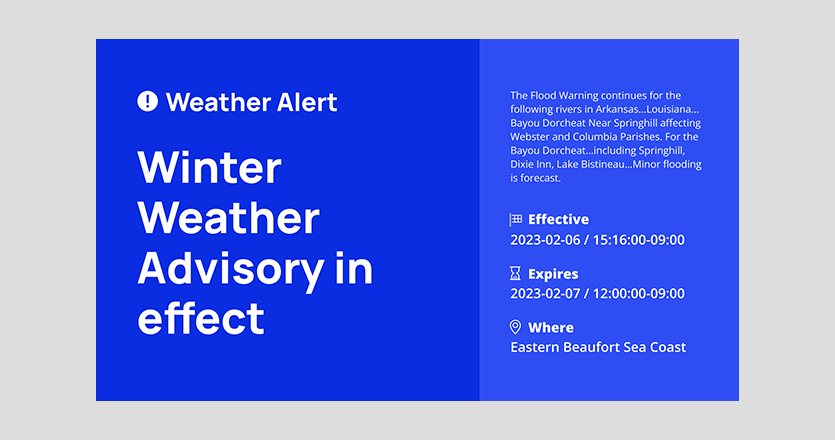 US-based Yodeckers, you asked for it, and we made it happen. You can now quickly and easily create weather alerts that are automatically triggered by US National Weather Service warnings.
What's great about this feature?
Your customers, students, employees and visitors are informed in real time of any imminent dangerous weather conditions, so they can be prepared and take any necessary precautions.
As an organization, you have one more tool to proactively plan your emergency response strategies, saving time and effort.
And it's customizable:
Tailor alerts based on each screen's location.
You select the type of alert that appears on screen, based on the severity of weather events.
Choose how an alert displays on screens: either as a ticker, or a full-screen message.
User Groups Make Management Easy & Efficient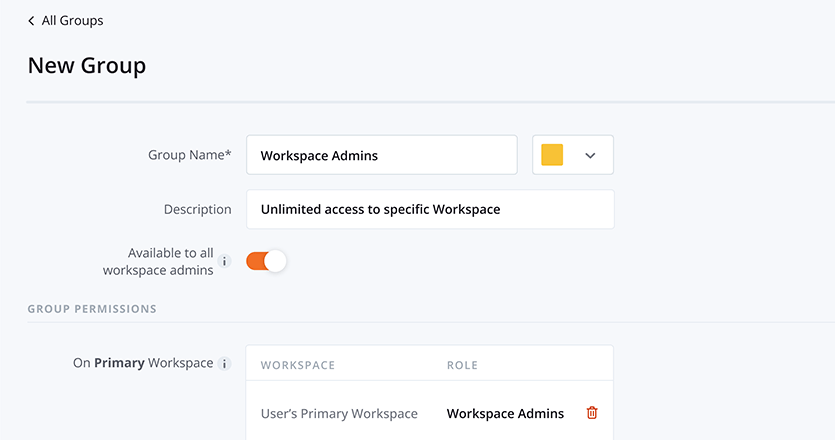 We know how challenging it can be for large organizations to easily manage many users and Workspaces. That's why we created User Groups for Enterprise Plan users.
How will User Groups help you?
Easily organize, manage and control your users based on access level, so you can apply your access policies efficiently.
Get instant visibility and oversight over users and Workspaces so you can manage multiple user access across Workspaces.
Easy to perform audits when needed.
Efficient user management saves you time and hassle.
What can you do with User Groups?
Organize your users into Groups based on the role you want them to have in their Primary Workspace or any other Workspace.
Use the 'All Users' groups to automatically share content with all users.
Give 'Admin Access' or 'Billing Access' to users by adding them to the relevant groups.
Assign a role explicitly to a Workspace for many users using groups.
Choose which User Groups are available for your Workspace Admins to add users.
In combination with the upcoming feature 'Workspace Hierarchies', you will be able to create groups and assign a role to users on their Primary Workspace and its sub-workspaces.
Yodeck Commits to Top-Tier SLA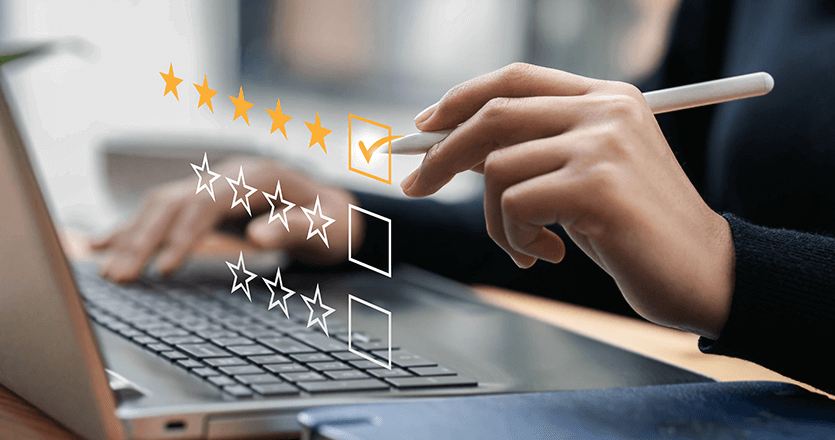 Our commitment to top-tier customer service was one of our core values from the very first day we hit the market. It's what cements our relationship with you – you know we're always there for you whenever you need us.
That's why we made this official, with our new Service Level Agreement (SLA) policy. As the only digital signage company that offers this service of excellence guarantee, we're proud to announce that starting May 1, we will support SLA that reaches 99.8% uptime and a 3-hour support response within business hours for Enterprise Plan users.
Release Notes
New features
US National Weather Service Alert: Warn your colleagues, students, or customers when extreme weather conditions are forecasted for your area (only for US). Create alerts that will be triggered automatically based on the US National Weather Service alerts and inform people either with a full-screen message or a ticker warning. Most importantly, you can easily customize the type of alert you want to display based on alert level preferences, and you can also set alerts based on location for each of your screens. This feature helps US-based organizations proactively stay informed and level up emergency preparedness strategies.
User Groups (Enterprise Plan only): Organize your users into User Groups based on their access level, therefore making it easier for large organizations with many users and Workspaces to manage and control access, as well as have instant overview. This means you can translate your company's access policies into Groups. Three special groups have been introduced: 'All users', 'Global Admins' and 'Billing Access'. In combination with our 'Workspace Hierarchies' feature, which will be coming soon in a future release, you will be able to create groups and give access to a user's Primary Workspace and its sub-workspaces.
Yodeck for WebOS – Public Beta: Users with commercial-grade LG displays can now use Yodeck to manage their content and devices. You will find this new player type when adding a new monitor.
Yodeck SLA (Service-Level Agreement)
From day 1, offering superior customer service was one of our core principles. We are now making our commitment to providing a service of excellence official with our new SLA. Therefore, starting on May 1, we will support SLA that reaches 99.8% uptime and a 3-hour support response within business hours for Enterprise Plan users.
Improvements
Users Bulk Actions: Massively update your users with the new 'Bulk actions' option in the 'Users' page. It supports updates of all user actions, such as 'Change Primary Workspace', 'Add to Group' and 'Delete User'.
Many improvements & new options for Calendar Apps: The Daily, Weekly and Monthly Calendar App now supports new options, such as both a 12 and 24 hour format, setting working hours & days and the option to start displaying the calendar on Monday or Sunday. Also, some reported issues have been fixed.
'User roles' Updates: We have updated the names and descriptions of our pre-defined roles to make it much easier to identify which role to give to your users. More info in documentation.