Upgrade your webOS
screens with Yodeck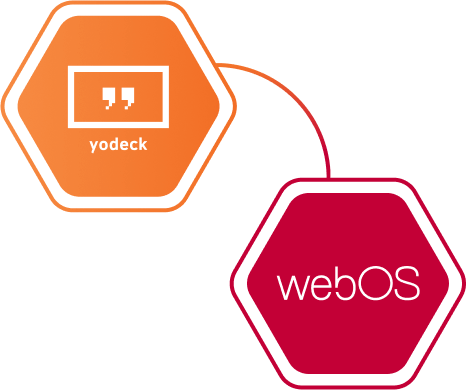 Expand your business opportunities with our partner programs
Offer a complete professional signage experience through Yodeck's White-label and Reseller programs. Add extra value to your business, increase your customers' loyalty and boost your sales & revenue.
LG Smart TVs portfolio
With Yodeck for webOS your existing smart TVs can be turned into digital signs without the need to invest in external media players. Deliver a seamless and easy-to-implement solution with no additional hardware costs.
Effortless management, global accessibility
Managing your digital signage network and content from anywhere becomes a breeze with Yodeck's intuitive and cloud-based platform.
Flexible partner opportunities for growth
Our range of partner options allows you to pursue your unique business goals, while our dedication to customer success ensures that you thrive in the digital signage market.
HOW IT WORKS
Set up your webOS device in minutes