We are thrilled to announce that Yodeck for a third consecutive year will be part of one of the biggest conferences for the Audio Visual & Systems Integration industries, ISE. Integrated Systems Europe is among the world's leading business-to-business events and the ultimate destination for the global AV business. ISE 2024 will take place from January 30 to February 2, 2024 at FIRA de Barcelona, Gran Via.
As we look ahead to the upcoming ISE event, let's explore what we have in store for you. Expect to see new features, plenty of media players, and interactive environments that empower users to create and manage, content effortlessly.
Interactivity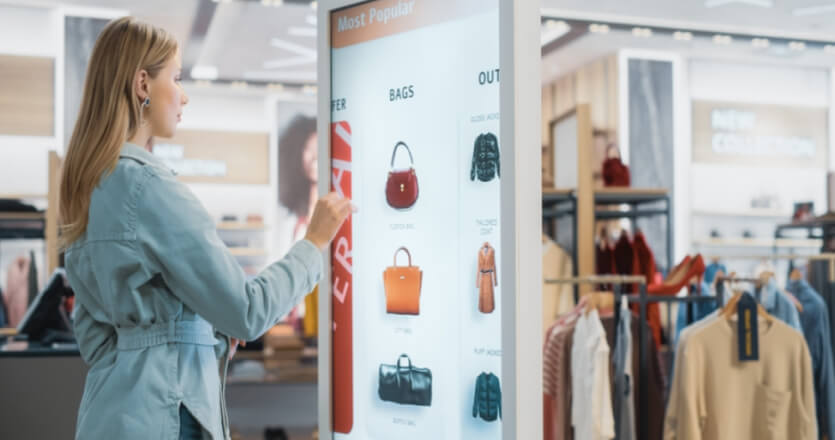 Visit us in the ISE 2024 and get the chance to experience and learn more about our Interactive Kiosk App. Yodeck's app can be used by professionals in manufacturing, education, retail, finance and banking, and entertainment to keep visitors and customers engaged to boost sales and revenue.
The all-new Interactive Kiosk App is set to transform your displays into engaging touchscreen digital signage. Automate processes, reinforce brand identity, and share information and promotions, ensuring customers are well-informed. Compatible with all media players supported by Yodeck, this feature opens up a world of possibilities for interactive experiences, fostering deeper user engagement.
New Media Players
Now you can pair our software with even more media players. This means more versatility that meets the needs of your deployment.
Amazon Fire Stick
Scale digital signage experience effortlessly with Amazon Fire TV Stick and Yodeck. Unlock the power of affordable and easy-to-use media players, seamlessly integrating with the Yodeck portal for superior digital signage performance.
Raspberry Pi 5
With its impressive new features and capabilities, Raspberry Pi 5 will take you one step forward, along with Yodeck. Elevate your presence with powerful tools and captivating displays, ensuring you help your clients and customers stand out.
Yodeck Android media player app
Come and join us at our booth 6G660 from January 30 to February 2, 2024, and see in person all the new players and features we have to show you. Get a FREE registration pass with the code 8SX0JYGN and find a slot to connect with our team.
Witness the future of digital signage and communication technology by visiting Yodeck's booth at ISE 2024. Until then, have a look at what happened last year.