There's no denying that digital signage is a vital retail sales tool for telecoms companies these days. But a new, exciting trend is emerging. Of telcos selling digital signage. Digital signage is now fast becoming the "go-to" service for telecoms operators to add to their ever-expanding portfolio of services.
And this is only good news for the industry. Why is it happening, though? Simple really. It's down to telcos' never-ending search for new revenue streams to counter the drying up of traditional or older ones.
The answer is in the cloud
Increasingly, telecom operators are looking to the cloud to create and/or acquire smart new services which they can resell to their end customers in the B2B sector. They are doing this because cloud services can leverage their existing infrastructure, workforce, and market reach. And this is where digital signage is a perfect fit.
Untapped resource
As mentioned, most telecoms businesses around the world have embraced the concept of using digital signage as customers. And this is something which has helped grow the industry no end. Their high-traffic stores offer a perfect platform for executing best-in-class marketing campaigns via multiple displays. For example, rich media content shown on video walls can create engaging in-store experiences which can drive offline sales as well as brand awareness.
Even though digital signage is just about everywhere in daily life, however, it remains a largely untapped resource to many small and medium-sized businesses. A lot of companies are still trying to work out how to use it effectively.
Telcos selling digital signage: a perfect match
And here is where things get interesting. Digital signage solution providers (like us at Yodeck) are making inroads in pressing the case for its multiple benefits. But now huge mobile operators are beginning to bang the drum as well. Especially in the United States, where leading mobile operators AT&T, Verizon and Sprint are all reselling white label digital signage solutions in their B2B product portfolios.
If you think about it, it makes perfect sense. Telcos already have an ideal best practice case study to show their customers – their own stores. More than this, they can leverage their existing infrastructure, workforce, and market reach to maximum effect.
Although digital signage is itself a relatively small market, it represents a great chance for telcos to gain experience in targeted advertising. Something which will help them understand how they can monetize their large customer bases to open more substantial opportunities. Telcos selling digital signage.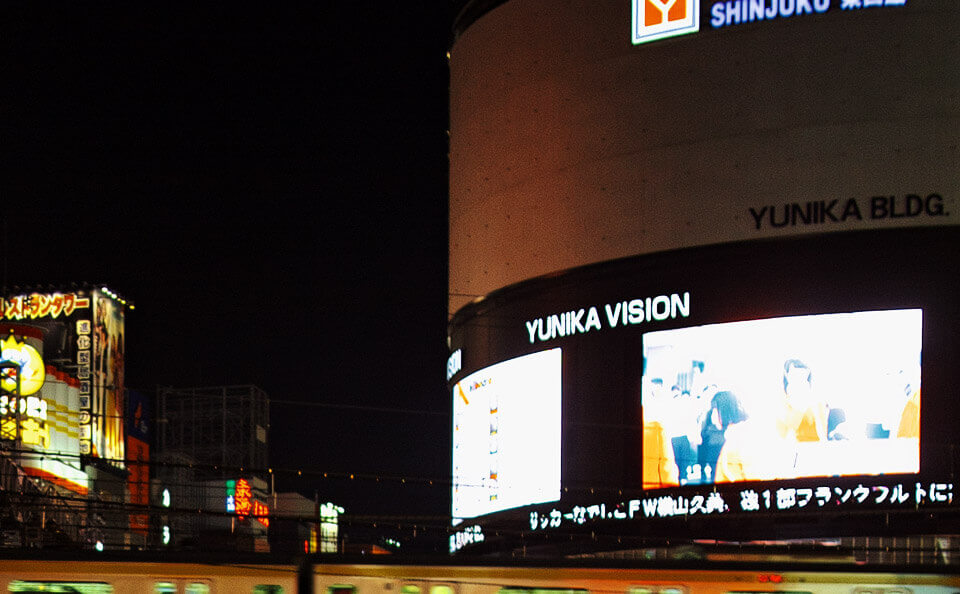 What can they leverage?
What makes digital signage specifically an attractive option for telcos then? A lot, actually. Before we get there, though, it's important to understand what telcos bring to the table which makes them an attractive SaaS reseller in general. Here we go then:
Datacenters & network infrastructure
May leverage existing infrastructure for lowering costs, if possible by the SaaS of course
Strong brand
SaaS providers usually do not have strong brands. This is particularly the case for digital signage vendors, who are rarely known outside the industry. A strong brand can provide the confidence required for investing into a particular service like digital signage. It is important for mass marketing for reaching the emerging low-end of the market (SOHO & SME segments)
Most SaaS can be white-labeled, increasing brand strength and providing freedom for alternative pricing and value propositions
Call Centers with 1st/2nd level support
Man-power and processes to resolve 90% of the issues over the phone, 24/7
Large existing customer base
Telcos have huge customer bases, ripe for up-selling and cross-selling exciting new SaaS and solutions for companies which make their lives easier or help grow their business
Horizontal SaaS business solutions, like digital signage from telcos for example, can be sold to almost all enterprise customer segments, in any industry
Big marketing budgets
Despite the drying up a revenue streams, Telcos still have significant marketing budgets which they can use to promote specific innovative business products
Billing and Collection
Subscription-based billing matches both the telco service model and SaaS
Payment collection is much more efficient and straightforward
Considering all of the above, it's easy to understand why web-based SaaS are prime targets for telcos to reap and sow the benefits as resellers. That's why there are already many telcos selling digital signage in some markets. Next week, in part two we'll examine the specific case for the marriage between digital signage and telcos. And we'll look at why some consider it a goldmine of opportunity for both parties.