We added tons of new free TV signage templates to our free template gallery! That will make content creation easier— and much more inspiring for you! So, go ahead and peruse brand new categories, new additions to industry favorites, and cool designs for a range of events. Pick a template, add your branding or media to give it that special something, and watch great designs work their digital signage magic.
And there's more! You can now hire our talented designers to create a custom template just for you, at an extremely affordable price. Your vision + our talent= Signage superpowers!
Brand new templates for all industries & events!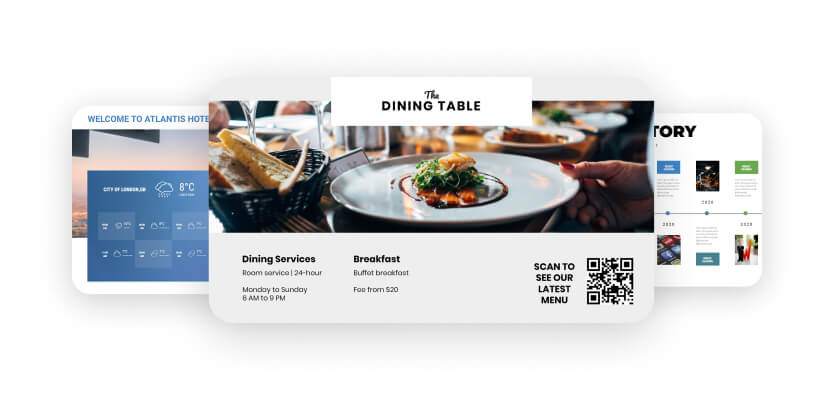 Standard industry categories got lots of TLC, of course. Whenever you want free TV signage templates for all-time favorites, including menu boards, retail and sales, you'll find something fresh and exciting. Also, our brand new templates for popular events, from book presentations to karaoke nights, make it easy to quickly get content up on screen, so you get that all-important buzz started. All in all, you'll be spoiled for choice. And your customers, guests or employees will pay that extra bit of attention that makes all the difference.
Need a custom TV signage template?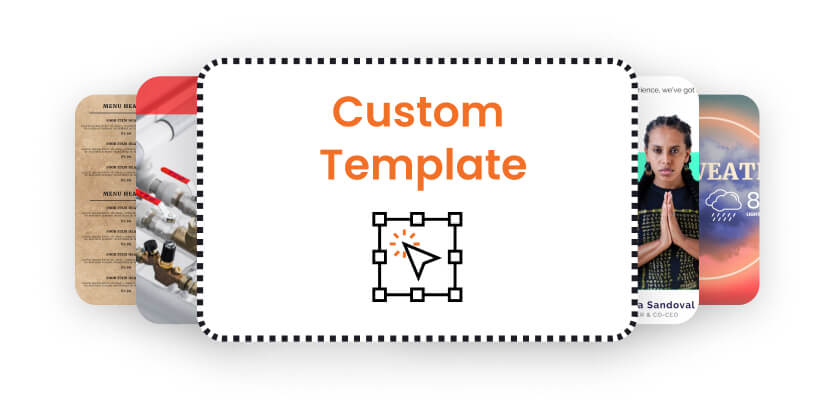 Our design team can't wait to put their talent to work, just for you! Starting from only $20, you can commission custom templates that meet your creative vision and business needs. Just tell us what you need and relax, we can design it for you!