Running a hotel isn't for the faint of heart. Between juggling mishaps in the kitchen and meeting unique guest demands, you also need to make a profit. Also, you must create the experience of a lifetime for all those people whose wanderlust led them to your establishment. But how do you combine savvy upselling and making people feel at home, without sounding like a shady car salesman? Firstly, you use your digital signage screens. Secondly, you can customize our free digital signage templates for hotels. That way, your screens can do the upselling and cross-selling for you, in professionally-designed style.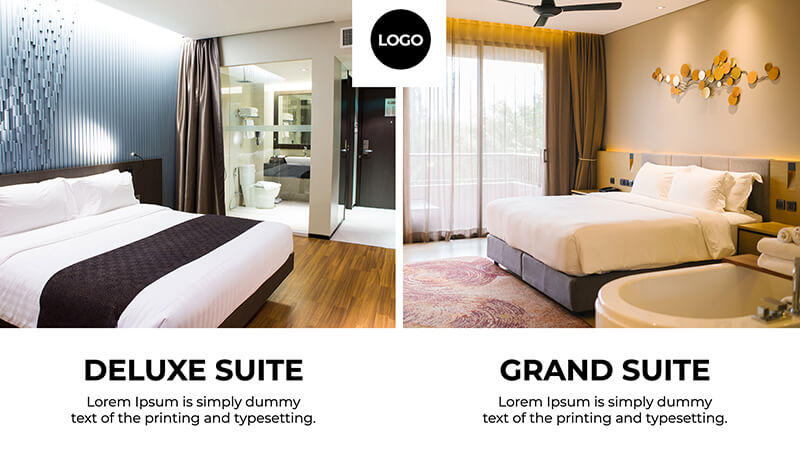 Why rely on free digital signage templates for hotels?
Whether you run a luxury hotel or rent out small cottages, you've got services to promote. And those services probably include special short-term deals or events. That means your digital signage content needs to be updated quickly, easily and often to stay relevant. You already have your hands full keeping your guests happy. So, you certainly don't need the hassle of designing impressive screen layouts.
Using our free digital signage templates for hotels means you can display or update all your advertisements and promotions, in seconds. Plus, they're professionally designed, so you know they look great on screen.
Did your fabulous chef create a special event to promote local ingredients? Use our free digital signage templates to showcase their talents and reel in all your hungry guests.
Or perhaps you offer yoga courses twice a week, with a talented instructor. You can customize our screen layout templates in seconds, to include a short video of her in action, as she helps everyone find their zen. And you can quickly update class times and locations, as the seasons change.
Want to give people a taste of your luxury suite? Use a photo in our template and display it on-screen.
After all, seeing is believing — and it usually leads to splurging. Upselling and cross-selling your services form the lifeblood of your profit margin in the hospitality industry. By displaying our free layout templates, you don't have to squeeze in a sales pitch every time you chat with a guest. Your screens do the "talking" for you.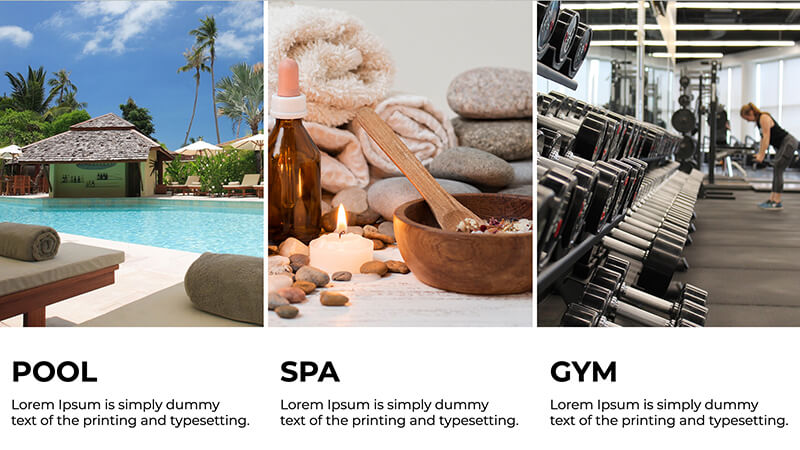 What kinds of hospitality establishments can use our signage templates for promotions?
The short answer is all of them. Global brands, luxury boutique hotels and cozy bed & breakfasts, all need ways of promoting their on-site services without nagging their guests. By simply displaying free digital signage templates for hotels on your TV screens in the lobby, elevator or even in each room, you instantly attract your guests' attention. And, most importantly, you can subtly upsell and cross-sell services in a non-intrusive way.
Also, even if you only run one digital signage screen in the main room of your bed & breakfast, it's equally effective. You don't need TV screens everywhere you look, if that's not part of your aesthetic. Moreover, one well-placed digital signage screen with an attractive template is enough to get people to notice your promotions. On the other hand, if you run a large hotel with many rooms and areas, many screens could prove ideal for you. And remember, you can customize our templates with your branding or any other important visual element.
.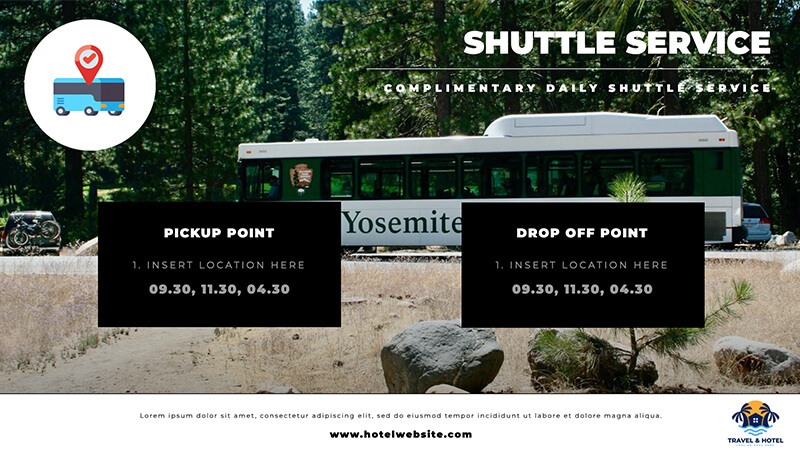 How to set up our templates with Yodeck
If you follow the steps below, you'll get a great-looking template up on your screen, in minutes.
First of all, import your template:
1. Sign in to Yodeck.
2. Click on 'Layouts' in the left column of the dashboard.
3. Choose 'Add Layout'.
4. Click on the 'Hotels' button, under 'Select template'.
5. Choose whichever template you prefer.
6. Click on 'Import template'.
7. Type in a name for your free template in the 'Name' field, in the 'Layout Settings' window that appears on the right.
Customize the template to include your own branding:
1. You can customize each layout template zone (such as the text, video, image, app or playlist area). Click on the zone you want to change.
2. A zone settings menu comes up on the right. Scroll down to customize each element in that specific template zone. Pick whatever font, text size and color you want to use. Also, replace that image, video or playlist with one of your own, by scrolling down. Additionally, you can add your own logo in the same way. Furthermore, to change the placeholder text, click on the text you want to edit and type any text you want in the template.
3. Click the 'Insert' button, in order to also add extra elements to the template, by layering images, videos and more.
4. Finally, click 'Save' when you finish editing the template.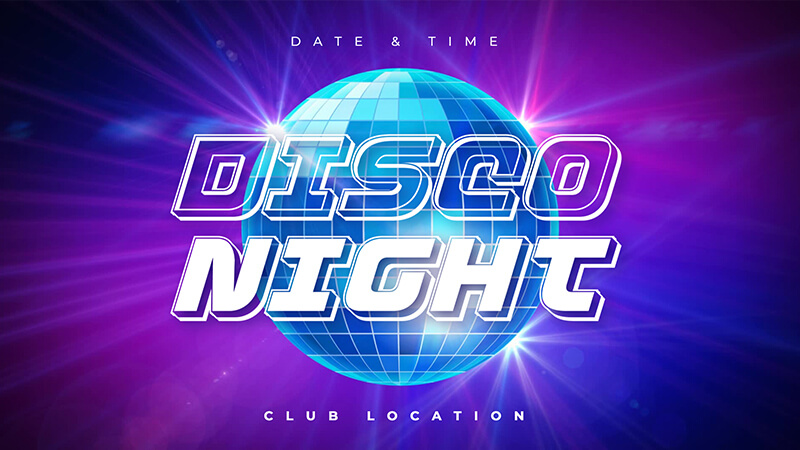 Spruce up your screens with more templates
Screen layout templates make it easy to create fresh content for your screens, as often as you choose. Each time you run a new promotion or offer a new service, you can either update a saved template or customize a new one. And, you can always choose one of our other templates designed for menu boards, conferences and concerts. Your hotel hosts a myriad of services and events. We hope our free templates help you create new content that helps your business, while looking great.