A comprehensive guide on the difference between cloud-based digital signage and on-premise digital signage. Which one is best for you?
One of the most important decisions you'll have to make when investing in a new digital signage platform is the choice between a cloud-based solution or an on-premise one. Digital signage technology as an innovative means of communication between businesses and customers has been around for years now.
Still, perplexing digital signage terminology and vague online guides leave readers with too many questions about the different types of digital signage solutions and their pros and cons.
More specifically, one of the most common sources of confusion is the difference between cloud-based digital signage and on-premise digital signage.
In order to clear things up, in this guide we'll go over the definitions, benefits and disadvantages of each, as well as practical information on how to make the best choice for your new digital signage deployment.
But before we get into it, let's start with the basics.
What are the main components of a Digital Signage System?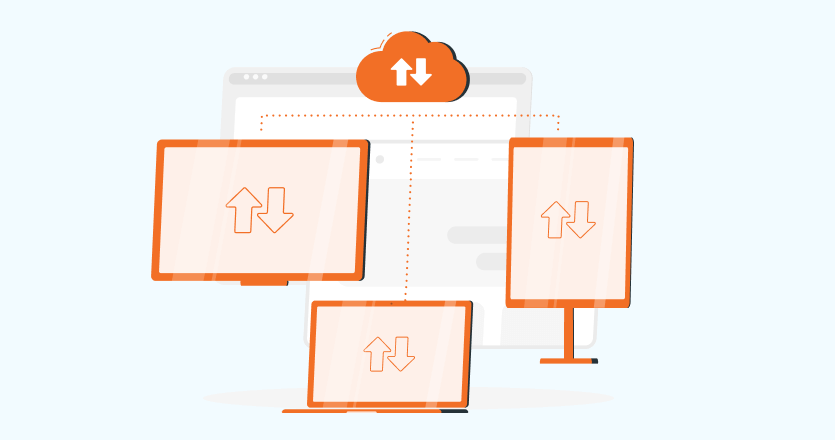 All digital signage systems involve the use of three vital components: displays, media players and digital signage software that works as a CMS (Content Management System).
Digital Signage Displays
There are several different kinds of screens that might be suitable for a digital signage system. These might include consumer-grade or commercial TV displays or ordinary computer monitors. You might have come across digital signage displays in many forms and sizes such as LCD or LED screens, freestanding displays in malls, kiosks with digital menus in restaurants, or even enormous digital billboards.
Digital Signage Players
Regardless of the type of display used, in order to play any kind of content on the screen, you'll need a digital signage player. In essence, a digital signage media player is a device that connects displays with digital signage software. Digital signage players are attached to each screen to deliver, retrieve and playback the content scheduled through the content management system.
Digital Signage Software
Digital signage software serves as a content management system (CMS) and is the most important component of any digital signage system. The primary function of this CMS is to oversee the content delivered to the displays through the digital signage players. This may also entail combining content into layouts, arranging playlists, ensuring correct encoding or even managing the connected devices.
For a hands-on experience of what a remote digital signage CMS can do, take a look inside Yodeck's award-winning cloud-based digital signage software.
What is Cloud-based Digital Signage?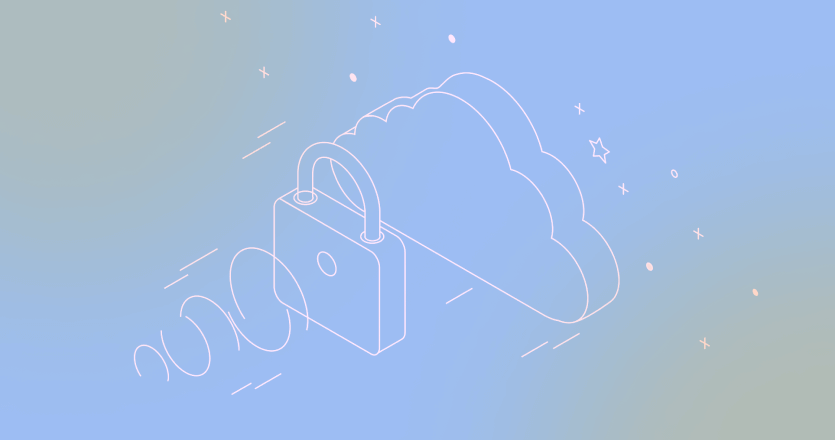 Cloud-based digital signage refers to a digital signage system deployed through a remote server rather than relying on a locally installed server or software. As you would expect, it also requires the use of cloud-based digital signage players and cloud-based digital signage software.
This way, cloud digital signage technology ensures flexibility by allowing users to access and manage content remotely through an internet connection. In addition, it favors easy scalability and minimizes costs and the need for additional resources like IT support.
Cloud-server digital signage is typically offered as a subscription-based service which can be significantly more affordable than investing in on-premise digital signage systems.
Benefits of Cloud-based Digital Signage Systems
The benefits of cloud-based digital signage over on-premise solutions can affect your business in several different ways, including gaining a competitive edge, saving money and handing over technical ownership. In short, these are the most impactful advantages of a cloud-server digital signage system.
Technical Ownership
Cloud digital signage systems are typically offered as a complete solution. This means minimum commitment or effort, as you'll hand over the technical ownership to a provider. As a result, you won't need IT specialists to monitor, maintain and troubleshoot backend technology or update your software. Plus, you'll get remote support as well as technical training and demos for old and new features of the software.
Centralized Management
The only thing that cloud digital signage requires to access, edit and update content from any location is an internet connection. This is crucial to organizations that are looking into global deployments across multiple sites – not only as physical access to the players is not necessary but also because you can easily administer access rights, tasks and responsibilities to distributed teams at any region.
Security
As opposed to on-premise systems, in cloud-server digital signage solutions, data is stored offsite. Hence, the burden of ensuring security at all stages of the operation lies with the digital signage solutions provider. In the vast majority of cases, storing data in the cloud is a much safer option as it minimizes the risks of unauthorized access, physical damages, theft, and cybersecurity vulnerabilities. Most digital signage suppliers offer multi-faceted advanced security features to guarantee complete peace of mind.
Scalability
Cloud-based digital signage will allow you to add or remove displays from your network at the touch of a button without any downtime or extra cost. This way, you can start modestly and add up as your needs grow. By monitoring your performance through in-app metrics and tools, you'll soon be able to have a clear view of how many screens you need. You can then scale your digital signage footprint accordingly simply by adding devices to your subscription.
Overall Costs
Cloud digital signage systems offer a cost-effective alternative to on-premise solutions, eliminating the need for expensive hardware installations on-site, maintenance fees or support costs. Moreover, instead of purchasing a costly license for digital signage software, you'll only need to commit to a monthly or annual fee that corresponds to the number of media players you'll be using on a pay-as-you-go basis. Even better, you can try out any cloud digital signage software before you buy.
Disadvantages of Cloud-based Digital Signage
Although not many, there are still some disadvantages to cloud-based digital signage that are worth mentioning. Firstly, by definition, cloud-based solutions require an internet connection in order for the displayed content to be updated. And this can be a real problem if your company operates in locations with unreliable connectivity or persistent outages. Unless of course, you're working with a cloud digital signage software like Yodeck which guarantees playback for up to 30 days without internet access.
Moreover, concerns over the privacy and security of data may sometimes prevent companies from going cloud. While most digital signage CMSs offer cutting-edge security features, you'll have to be extremely careful when evaluating the offer of any digital signage solutions provider, especially if you're handling sensitive data or operating under strict regulations.
Finally, in rare cases, the fees of cloud-based digital signage software may add up to a total cost of ownership that's higher than an on-premise system. If you're still wondering which type of digital signage system is right for your business, keep reading for a checklist on how to choose between the two.
What is On-premise Digital Signage?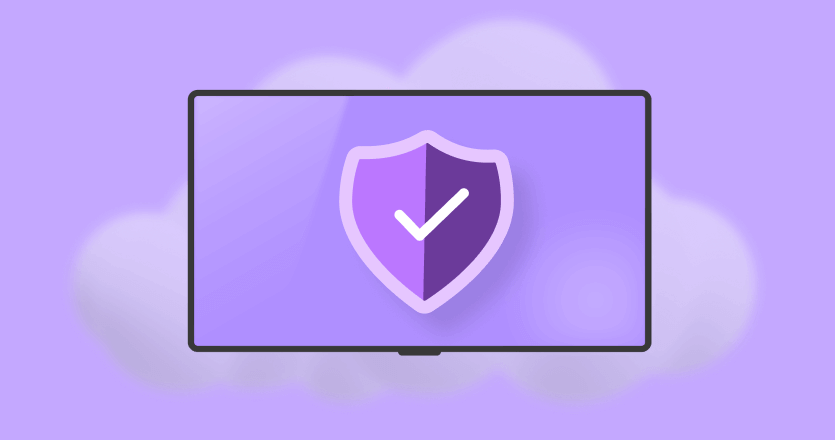 Before the surge of cloud-computing software, on-premise digital signage solutions (also called on-site digital signage systems) used to be the norm for digital signage deployments of any kind.
In on-premise digital signage systems, software and hardware are locally installed in a dedicated digital signage server. This ensures complete ownership over the system and its security as well as total control over which users can access hardware and data. However, this also means increased ownership costs. With on-premise digital signage solutions, companies are responsible for undertaking installation, maintenance and support costs, recurring costs related to the software as well as training and committing staff to streamline operations.
In many cases, organizations resort to employing external suppliers or digital signage integrators for installation, technical support or even content development.
Benefits of On-premise Digital Signage
Even though traditional on-premise systems are widely considered to be outdated solutions that can potentially generate more costs than profits, there are some benefits to on-premise digital signage solutions that are worth noting.
License Ownership
Contrary to cloud-based digital signage CMS, where you'll need to make monthly or annual payments, you'll only need to pay once for a license of an on-premise digital signage software.
Control
On-premise digital signage solution systems allow you to maintain complete control over deployment, hosting, servers and the overall backend technologies as well as software and updates.
Potentially lower cost
If you buy a software license and do not invest any resources in any updates or upgrades, you are looking at a fixed cost that may be lower than that of a cloud-based digital signage service down the line – after approximately 6-8 years.

However, keep in mind that this only applies to enterprise-level digital signage systems that include a significant number of screens. In any different scenario, cloud-server digital signage will certainly be more affordable.
Customization & Integrations
On-premise digital signage allows for more freedom with precise customizations as well as integrations with other systems since you are exclusively responsible for every aspect of the network.
Security
With an on-site, self-hosted digital signage solution, you will be on top of the system's security without having to worry about the precautions and safety measures taken by digital signage suppliers to protect your data.
Disadvantages of On-premise Digital Signage
On-premise digital signage solutions might ensure total control, but they also have a lot of disadvantages. First off, they require a significant amount of upfront investment costs for setting up a server and purchasing a software license. Secondly, being accountable for every facet of the operation, from installation and maintenance to updates and support, calls for extensive technical expertise. This can be prohibitive for companies without a large IT team and a suitably large budget.
Additionally, on-premise solutions are a terrible approach for organizations operating in multiple locations, since updating content requires physical presence. Finally, before you get started you'll have to pinpoint exactly how many displays and media players you will be needing. Scaling up or down with on-premise systems is much costlier in time and money compared to a cloud-based digital signage solution.
Factors to Consider when Choosing between Cloud-based Digital Signage and an On-premise Digital Signage System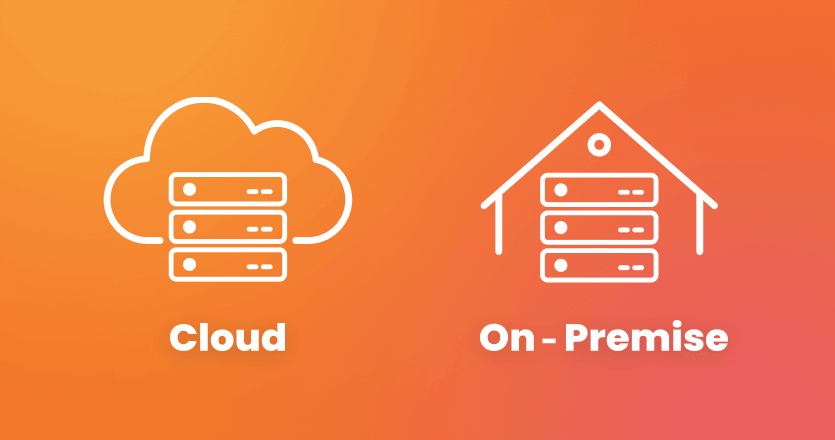 Choosing between on-site or cloud-hosted digital signage depends on a wide number of factors, including your business objectives, your available resources, your content delivery strategies and the overall structure of your organization. Here are the most important factors to consider before taking the next step.
Security
Thanks to highly reliable cloud-computing services being widely available, concerns about security, integrity and data privacy on the cloud are mostly a thing of the past. In fact, nowadays, cloud services are spearheading cybersecurity innovation and setting industry standards. Nevertheless, it's very important to thoroughly examine the infrastructure and security features offered by digital signage vendors to ensure absolute safety.
Costs & Financial Considerations
Before making any choice, you'll need to assess the overall costs of each option. First up, you'll have to determine the hardware and software you'll be using and evaluate expenses accordingly. In addition, keep in mind that apart from expenses for infrastructure, media players, and displays, you'll have to account for training, maintenance and support costs as well. Finally, you'll have to choose between handling large upfront costs and quota-based pricing for a self-hosted solution or spreading costs over time by paying a recurring subscription fee for a cloud-based digital signage solution.
Intended Use
Making the right choice heavily depends on your intended use case for the digital signage system. In some industries, digital signs are used to communicate time-sensitive information in real-time. For example, retail digital signage campaigns call for instant content updates to increase engagement and maximize ROI. This is not feasible with any self-hosted system that requires physical access. Similarly, if your business operates across multiple locations, going cloud is the obvious choice.
The size & scalability of your organization
The size of your business is another significant factor – both in terms of total number of screens needed and the number of stakeholders in the network. The high upfront costs of on-premise digital signage make it prohibiting for smaller companies that want to set up just a few screens. Similarly, you have to take into account your needs for flexibility and scalability. Cloud-based digital signage allows for seamless expansion without additional costs or infrastructure restrictions.
Available resources
As mentioned above, on-site digital signage solutions require a dedicated IT team that will be responsible for installing, configuring and maintaining all aspects of the hardware and software used. What many professionals overlook, however, is that a digital signage deployment also requires resources for creating engaging content for your target audience. However, if you opt for cloud-based digital signage, you can take advantage of free digital signage templates to create and deliver content in no time.
On-premise VS Cloud-based Digital Signage: Which one is right for you?
Now that you have a clear understanding of what the two different types of digital signage are and what their benefits could contribute to your business, it's time to get into the practical information. In general, cloud-based digital signage solutions are the best option for the vast majority of businesses except for a few specific cases. Below you will find two checklists that will help you choose the right type of digital signage for your business and its specific needs.
When to choose an on-premise digital signage solution
A self-hosted digital signage system may be the right choice if any of the following applies to your business
Businesses that want to have total control over their backend technology – along with the corresponding responsibilities
Large corporations that can spare resources towards managing digital signage infrastructure and that can host a digital signage server on-site
Companies that employ skilled developers who can undertake software updates, upgrades and integrations
Organizations operating in a sector that has very strict policies for data privacy and security that do not allow for cloud-based solutions, such as healthcare providers, government agencies, banks or other financial institutions.
Cases where extreme customization is needed and can't be served by a cloud digital signage solutions provider.
When to opt in for cloud-based digital signage
On the other hand, a cloud-based digital signage solution is the definite choice for any of the following cases.
Organizations that don't have the technical expertise, budget or time to set up their own dedicated digital signage server
Businesses that will need to deploy up to 20-50 screens
Small and medium-sized businesses that have simple needs and want to generate value quickly
Companies that rely heavily on advertising and content creation
Digital signage integrators that want to offer a plug-and-play digital signage solution to their customers at a low cost
Businesses that lack IT resources like restaurants, retail stores or smaller hotels
Companies that want to minimize upfront costs while getting maximum impact from a digital signage deployment with a pay-as-you-go pricing model
Get Started with Cloud-based Digital Signage with Yodeck
Yodeck is a cloud-based digital signage software that is unbeatably easy to use, painless to set up and extremely affordable – we offer free Raspberry Pi-based digital signage media players for each of your screens with every annual subscription!
And the best part is that you can try before you buy without even having a media player. All you have to do is sign up, choose among hundreds of templates and stock media and get your first digital sign up and running in a matter of seconds.