Yodeckers, you spoke and we listened. The brand new Tableau app now awaits in the Gallery, ready to display your tables and graphs on screen, and in fine form. It's our little stocking stuffer for all you data mavens out there!
And on that note, all of us here at Yodeck send all of you, your teams and loved ones the warmest of wishes this holiday season! May 2022 be healthy, happy and creative for us all!
The Tableau App joins the party!
You can now get your Tableau charts on your signage screens quickly, easily — and right in time for those end-of-year number-crunching sessions. Also, this service could help you visualize stats for metrics such as call center volumes, employee satisfaction and sales tracking. Added bonus? Setup works just like all our other data dashboard apps – no fuss, no muss. So go ahead and conquer those annual targets in digital signage style!
Handy holiday layout templates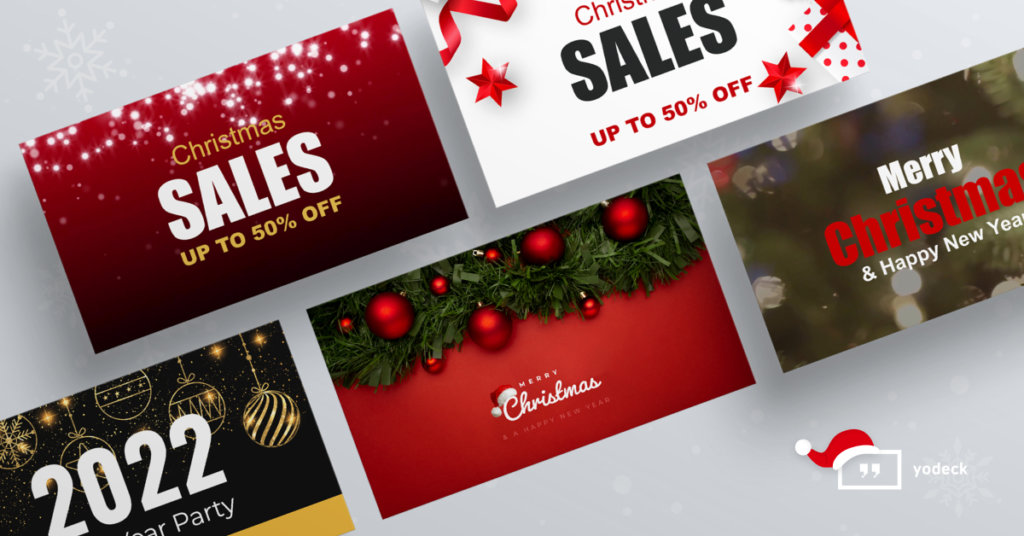 It's that time of year when your screens have to work overtime, displaying promos such as holiday sales and specials. Or perhaps you use them to get staff excited about office parties and events. Either way, our free, customizable, professionally-designed holiday templates help you get great-looking content up on screen quickly and easily. Just go to our Layouts section – you'll find the right one to get you in the festive spirit. So this way you can wrap things up in two shakes of a reindeer's tail and head on home!
Release Notes
New features
Say hello to our brand new Tableau app! Clients who use this popular service can easily display charts, graphs and more data visualization dashboards on their digital signage screens.
Improvements
We redesigned the registration code fields and process flow for registering Players, so as to make it easier for users to set up either a Raspberry Pi Player or a Yodeck Web Player.
Also, the Monitors list now loads faster when editing and viewing your screens. This will come in handy if you have accounts with a large number of screens!
Bugs fixed
When Enterprise accounts use SSO, we disabled the enforce password policy.
Also, sometimes the Calendar Events Feed app wasn't properly displaying .ics files. It works great now!
In addition, we fixed an issue where USB devices couldn't support MJPEG. Now you can seamlessly display content such as a local TV channel or live feeds using a USB device.