Yodeckers, we reached a momentous milestone. The one feature everyone wanted, needed and kept asking about finally sashayed its way onto the Yodeck platform in style. The Playback Preview feature means you can create Playlists and Layouts, and instantly know what they will look like – right from inside the Portal. Most importantly, you don't need a Raspberry Pi Player to get this handy little Preview. So go forth and experiment – without running to your TVs to make sure there aren't any signage bloopers!
Playback Preview Magic!

Your digital signage content creation got a whole lot easier with our Playback Preview feature. How? Because all you have to do is click on a button in the platform, and you'll see exactly what's cooking with your Playlists and Layouts. Most importantly, you don't have to hook up a Raspberry Pi Player to your TV before getting this snazzy little Preview. Moreover, just press the 'Preview' button in Playlists or Layouts, and a new Playback Preview window opens up. Then check it out, and if you're happy, get it on your signage screens!
Stylish transition effects for images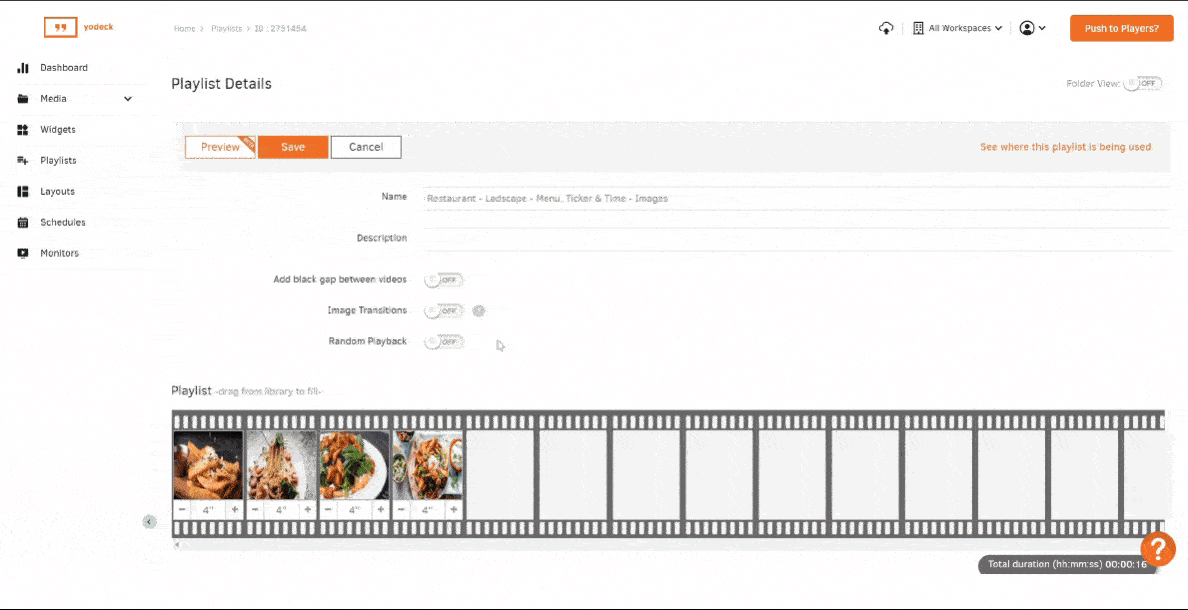 We heard your pleas and made it happen! Jazz up your Playlists with cool-looking image transition effects. Firstly, you can now choose from over 25 effects to give your Playlists that extra something special. Also, you can see exactly what each effect looks like on screen by hovering your mouse over each thumbnail. Additionally, you get to set the speed of each transition. Just toggle the button to enable transitions from inside the Playlist window. Then choose your transition type!
Qube App for Easy Queue Management
Ever thought of using your digital signage screens to streamline your queues? Well, our new collaboration with Qube integrates a great queue management system with Yodeck. And there are lots of benefits. Firstly, if you organize your queues, customers wait in line for a lot less time. Secondly, they can use wait times to do something else within the same venue. Thirdly, that translates into a better customer experience – which means return business for you. Furthermore, it's super easy to use with Yodeck. Just paste the Qube link into Yodeck. Additionally, Yodeck clients get an extended free trial, using an exclusive promo code.